This is your recipe for waffles Belgians with slow and very easy to rest. It will make waffles as a professional at home. This mass also serves both for sweet recipes as salted because it has very little sugar, but it is very tasty. You can take them with avocados or fruits.
Since the Kings got the pasta machine, you had wishes cart this waffle iron. I must admit to you that I have another electric waffle iron and one that is used in the micro, a square and another rectangular, but I had really wanted to have a round and this summer I've noticed the caprice. I bought it at amazon.co.uk because here it was not that I wanted to (this is like the pasta machine: I saw it in San Francisco but my husband did not let me bring me to it, so I stopped not until the model that wanted... lol and was at Amazon, but of the United Kingdom).
You can of course use one waffle iron either but this allows me to choose the type of toast that I want to, let me know when it is hot to be able to start making the waffle and let me know when you are done. But what made me decide for it is that it has a fence around mold making if exited the mass, collect in that siege and don't put all lost, so great.
In my waffle iron, the amount of mass is 125 ml, which is equivalent to half a measuring cup, so it is very easy to make them all the same. It is not be the panacea, but greatly facilitates things, so I would recommend you to try with the measure of mass needed for your waffle iron, and that once you have it try to find a cup or glass that has such a measure to make it easier.
I do them in number 3 of the 6 having the waffle maker, i.e. leave at half-power and come out perfect: Gold without passing us (I don't like very toasted) but very crunchy which is what characterizes these waffles in Brussels
This recipe is the most liked of the two I've tried. My experience teaches me that when we use Baker's yeast, the flavor is much more good if we let rest mass for hours in the fridge instead of doing a wash fast at room temperature, so that with these waffles I decided to follow my insttinto and hit the pr imera. I prepared the dough and let it rest in the fridge. The next morning only had to join the eggs and vanilla and make them flip, which for me is fundamental in the breakfast.
These waffles you can make them uniting whole eggs to the dough after the rest, but the second test I did riding the egg whites because that is what makes the waffles you suflen much and are very light but very crunchy, and the truth is that you can see the the difference, so unless you have great hurry, it is best to do so.
To my particular I like both ways but my son these likes salty, because Candy prefers those of Liège carrying Pearlized sugar crunching to eat them (are normally put in positions of waffles in fairs and Christmas here in Spain). And if you want to do it also. Let me know what you think the recipe and if you want to do those of Liège (than at home are that most do and for those who use the other waffle maker power I have... Yes... it is... I am very geek... but it is my only Vice so I do not think it leave jajajajaja)
And I leave the video so you don't miss a detail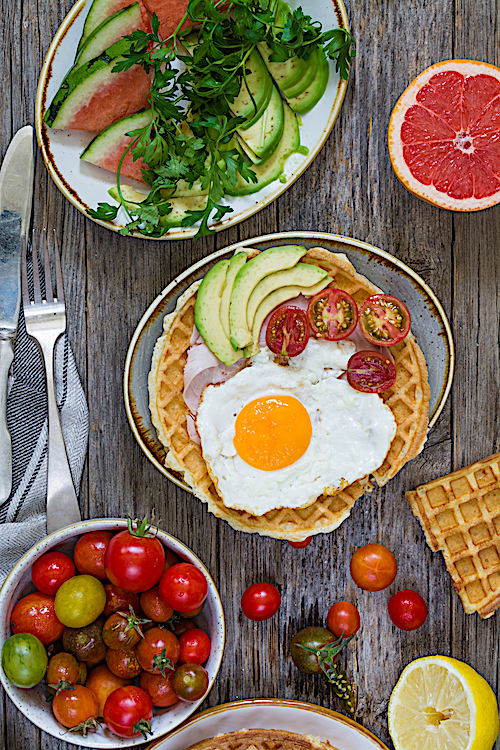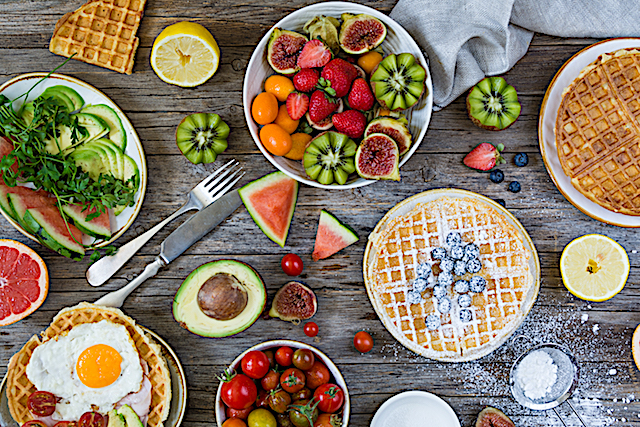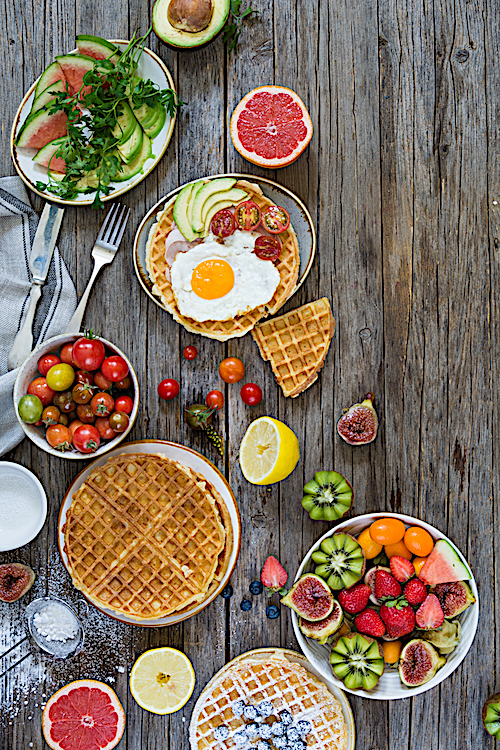 Ingredients
125 ml warm water
25 g baker fresh yeast = 7 g dry yeast
375 ml of lukewarm milk
125 g melted butter not hot
300 g flour
1 tablespoon sugar
1 teaspoon salt
2 eggs
1 teaspoon pure vanilla extract
Directions
Heat butter 30 seconds into the MIC. It will not melt completely but if we mix it with a spoon end of melt. If it were not so, leaving about 5 or 10 seconds more, but with care because if the butter gets too, we will have to let it cool down.
In a large bowl (I do in the electric mixer), combine the warm water and yeast and let stand 5 minutes to the yeast to dissolve well.
Passed this time add the warm milk, melted butter, flour, sugar and salt. With table mixer paddle attachment, or with a few rods, mix until a smooth dough. Cover and let stand in the refrigerator between 10 and 24 hours.
The next day sscar the Bowl from the refrigerator and let it sit for 15-20 minutes. Separate the egg yolks from the egg whites.
Add the egg yolks and vanilla and mix well with the shovel or rods. We will have a very acidic liquid mass that we will think that it is bad. But it is not. The yeast has done its job and has fermented which will give a lot of flavour to our waffles.
Beat nine whites. When we have the firm, with the help of a spatula, add them to our mix of waffles and we already have the dough ready to make them.
Heat the waffle iron and following the manufacturer's instructions to make waffles. They will be very light on the inside and crispy on the outside.
Tips and Tricks
This dough is Ok for both for sweet and salty wafles o so you can serve them with jam, powdered sugar, chocolate, cream and thousands of things that occur to me put them, or you can also do the version saltwater with avocado, cheese cream, bacon and poached egg.
You can make the Express version jumping you the rest of the fridge and replacing it with a short half hour rest at room temperature
If you want to make them in advance, you can wear them on a grid of cooled just make them (thus not will pick up moisture heat to cool down), and then in the last momentose gives them heat in the oven. they are made as new
Preparation time: 20 minutes more sleep
Difficulty: easy
Servings: 7