I am Loleta (so I put my grandmother) and Lola. I like the kitchen since I can remember and I love to bake cakes. My House smelled like glory whenever my mother went in the kitchen that was almost always and that I produced from smaller an attraction to the kitchen that still today I can (or want to) suppress. What when and how I decided to devote myself to this? Well actually not be how but the important thing is that it happened. I am a lawyer in training, with experience in multinational and five languages in the backpack, the truth is that my profile maybe not normal, but yes I can tell you that whenever I prepare to write a post or to cook or photograph, my heart soars almost as much as you do when suitcases for travel.
In my house, they say that small travel bug bit me when I was little and that ever since, it has never left me. I could spend all my life making and unmaking suitcases for travel because it is what I like most of the world: traveling. Discover new places, new cultures, markets, and food... There can be nothing better in the world.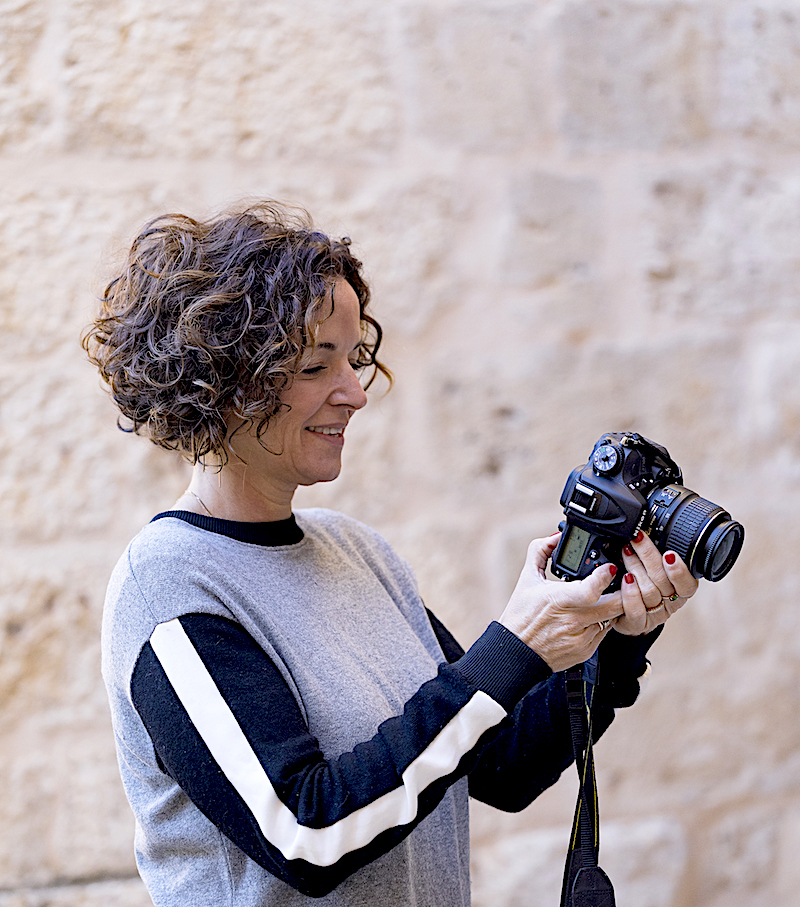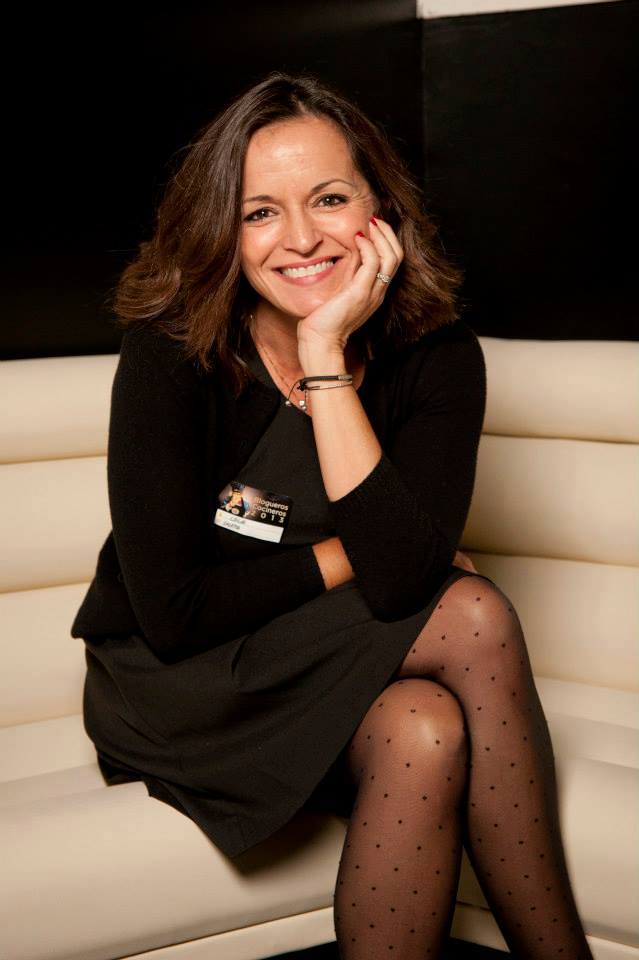 I can spend hours and hours in my kitchen while they hurt my head or you feet them and without hunger or sleep. It is my field, my territory and I feel free in it creating what I want the most, mixing and inventing. Single that Yes, because the flies and gadflies put me very nervous... My kitchen is careful with food although it always predominates is the heart.
So we can say that this blog is my essence, my two passions and my harmony in life. So am I:
Passionate for life and especially for my son and my husband, my real soulmate and to whom I owe much of what I am. Without him you would not be reading this today because it was he who pushed me forcefully to Loleta.
I'm perfectionist and very orderly, so that Yes, somewhat obsessed agenda, they lose me things made with heart, I tend to always see the glass half full and I'm from which they think in life to want is power.
I always say yes to the beach and the Sun but mostly never, I never said 'no' to travel (but I have already said that you!)
I love to get up weekends and enjoy a great breakfast with beaten yogurt, freshly baked bread and Swiss sharing table and laughs with my son. It is our time
If I want to conquer invite me to a good dessert and in general everything you take sugar.
I'm the fan number one Fernando Alonso Formula 1 lost me since childhood, so Sundays at home I see racing as my husband prepares me one of their delicious paella. Tennis, basketball, rhythmic gymnastics, I love also the watersports, skating on ice and lately until soccer. And I love to wake me up in the morning with Carlos Herrera on the radio.
I really love giving cooking classes: receive them and teach them because I like to transmit my enthusiasm sharing recipes from here and there, spreading me your experiences and teaching learning every day something different
If I had more time he would devote it to the patchwork and scrapbooking. Two ways to create that they had me enganchadisima but that long ago that I had to Park, but mostly it would devote it to see more my friends who they love and who I laugh always soundly.
A wish: that the day would have 30 hours to be able to make much more: read more, spend more time with my friends and travel, cooking, traveling and cooking...
All photos on this blog are mine, taken with more or less success, but I am proud of all of them, because bad ones remind me that we must never stop learning.
I have received more awards than I could ever imagine and I have my own TV show on Canal Cocina first "Lúcete con Loleta" that I never dreamed of, and now with "Easy Summer" which is the sign that you should never stop dreaming , of both I am very proud and both make me happy. I still have many, many dreams to fulfill so there is Loleta for a while, especially because in my life, the best is always to come.
The blog has been designed by Juanje, my husband who spent many nights without sleep to the creation of this beautiful look. Every detail in this blog carries Loleta copyright and is protected by the laws governing the same. It is not well using photos, texts or recipes of another person without your permission. In the creation of what I share here, I've invested a lot of time and effort so please respect that and give merit to my work!
In this blog I talk about what I like whether places, products or ideas, and although there are sponsored posts, never, I'll never talk about something you do not like me, something that has not been proven or something what is not convinced.
Your messages are always essential to me, and without them this would not be the same. I apologize in advance if I ever don't answer or take a while to do it, but I assure you that I always read them with a lot of emotion and that those little comments are the ones that make me wake up every day wanting to give you the best of Loleta , so thank you a thousand thanks for that.