That light that exist in ti, in your inner being to expand, wherever you are. That the others do not notice it, does not mean that your light there. Go ahead with your torch always on... say what you will of ti.
Seem difficult to join a stew with? China?... Let's try again! If there is a city that I was captivated from the moment in which I set foot, that is Shanghai. For me it is the city of Asia together with Bangkok most urban and hallucinating in the Asian continent.
Shanghai is a special city where he can mount on the train bullet to get to the more traditional corner of ancient China. It is a city of contrasts with magical places. Today I will talk about one of the places that I've liked most of the world: the Jade Buddha Temple, a place that invites meditation and retreat... If it were not for the number of visitors that there is always.
During our stay in China more than two weeks, we found this so incredibly beautiful ancient culture, its people and cuisine. Nothing to you that when you go outside of travel, at the end of the day you take less traditional Spanish cuisine? So that, come home wanting to fried eggs with potatoes, a glass of wine and a delicious bowl of stew of all the life... do you dare?... well, let's go!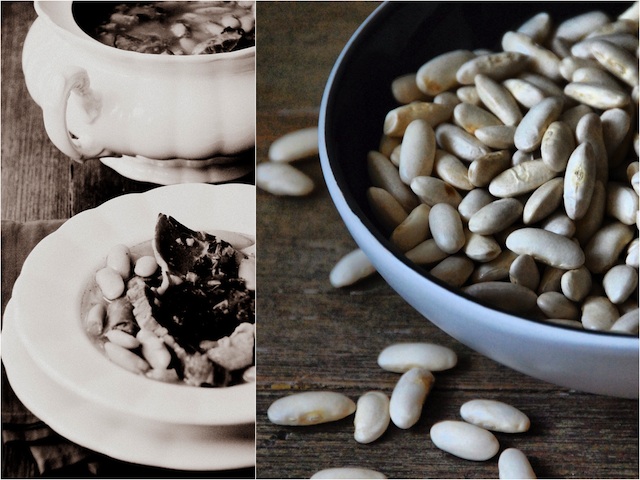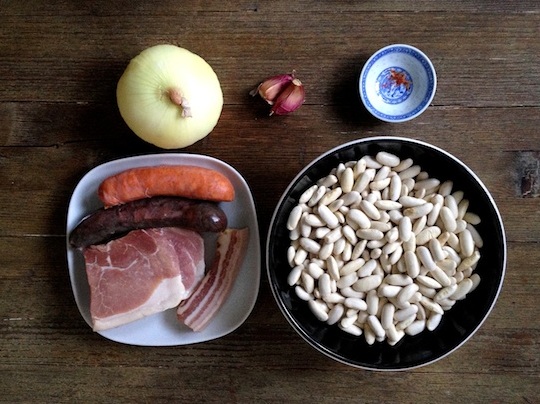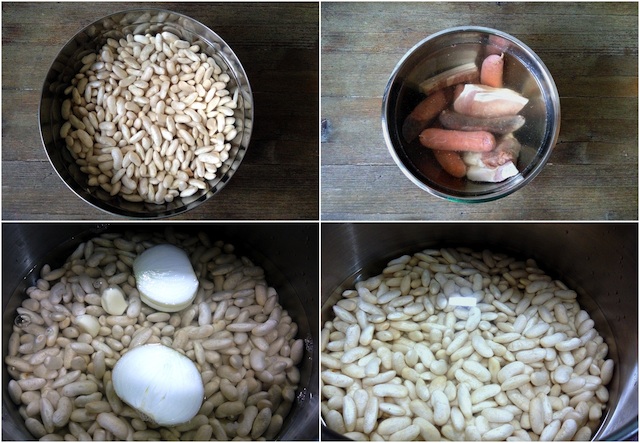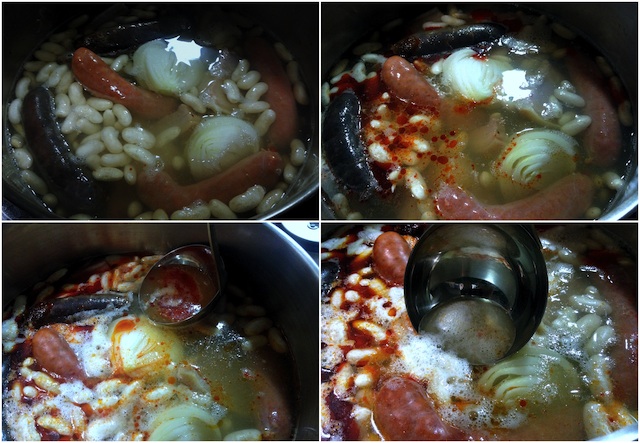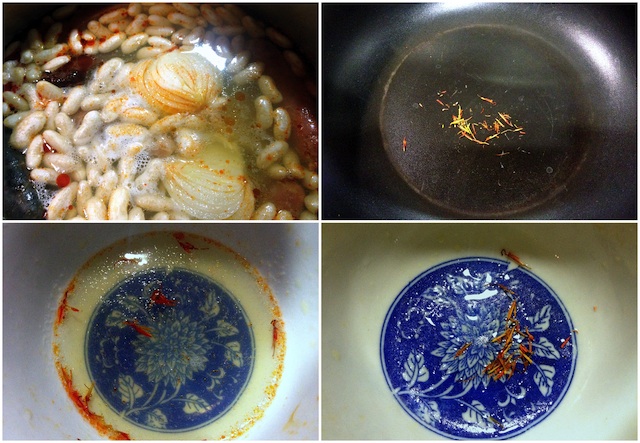 Ingredients
1 kilo of beans or bean for fabada €8,00 (have them soak at least with 10/12 hours in advance)
2 sausages Asturian or Leonese €2,00
2 Asturian blood sausages or Leonese €2,00
1 onion €0,20
2 cloves of garlic €0.10
6 saffron threads €0.15
1 piece of bacon €1.00
1 piece of lean ham €1.50
1 piece of pork shoulder €1.00 (a good choice is to buy a package of the so-called Compango, including chorizo, blood sausage, ham and bacon in the ideal length for a kilo of beans and sold in almost all large surfaces)
Total for ten Diners €15.95, i.e. €1.59 per person. Delicious traditional dish to eat in any occasion.
Directions
1. One of the important steps is the choice of fabes. I use the most typical in the fabada: fabada beans. It is Asturian and gives a soft and creamy texture but with a lot of flavor. It's true they're expensive, but I assure you it'll be worth it.
It should be left to soak a few hours (at least 10/12 hours). Many people say that the best is the day before, but as my I prefer beans from one day to another, I put them to soak in the morning and cook them at the end of the afternoon, thus the day following are as my I like.
As the chorizo and black pudding are smoked, ayo prefer also put them to soak along with the bacon and the pork, but in a bowl other than the beans. The leave the same time as the beans or beans.
2 Add in a pot (the more broadband and best low), the beans or beans with water in which have been soaked, so that water covers two fingers above to the beans.
3. Add the onion cut in half and the two cloves of garlic and leave to boil over medium heat.
4. with the first boil "we asustaremos" our stew for the first time. We will turn the fire to add the sausages, sausages, ham and bacon. You must be very careful that the sausage and the black pudding aren't broken, so I have a trick: none of spoon's stick or any instrument. To move the fabada, move the Pan or casserole. In this way we avoid the guts to break and we spoil our delicious fabada. Add a cup of cold water.
Away the fabada in fire, and adding a glass of cold water, boil, we stop, i.e. "we asustaremos them". Then we go down the fire to medium-low until they come back to a boil. This process must be repeated three times.
5. during all the process of elaboration, there go skimming the stew. That is, removing the marroncilla foam to be formed on the surface. The impurities of the beans and sausages and fat that will accumulate above, and remove them so that the broth is soft and transparent.
6. with the second boiling, add our saffron. We first tostaremos saffron in a hot skillet. With this we will make the Saffron to release all its aroma and colour.
7 join these strands to a bowl of hot broth of our fabada, move and volcaremos back to the pan. Now we come back to scare the fabes, i.e. separated from the fire and add a cup of cold water.
8. as you may have seen in the recipe I use ham instead of ham bone. Many people will tell that bone gives lots of flavor and is cheaper, and is true, but it also gives much more fat than the ham itself, so is that I prefer to use a few good pieces of ham instead of the bone. Therefore, it is possible that the beans don't need salt, although usually it need. The best is that last second boil try broth and decide whether they need salt or not.
9 should cook for about three hours but over medium-low heat for the beans not to break us and mouth are creamy and soft.
10. If we like that the broth is a little thicker, and non-textured broth, once they reach the appropriate point of cooking, a glass of blender or deep Bowl, put a bucket of beans and add a little water. With the help of a mixer beat until we make a cream. Add a ladle of broth and whisk again. Add the cream to the pan with beans. Thus we achieve that broth remains locked and thick... And enjoy. That if a dessert ligerita because with this we already served!
Tips and Tricks
You can do more and separate in tuppers to freeze. It is a very good option to warm up in the micro.
If you like strong flavors, prepare it the previous evening.
If you do it the same day, let stand for at least three quarters of an hour it rests before serving.
Level of difficulty: easy
Preparation time: 4 hours
Servings: 10
In fact any red wine would go well with this dish. I say red because to accompany these flavors so strong I would always make a red wine. In this case I'm going to recommend a favorite of my husband for the big occasions. It is of Payment Carraovejas Breeding 2010a Ribera de Duero Peñafiel flavoured with wood, an aroma that feeds the soul and a reddish-purple final. Price, € 24,00.