Wait no longer, do not put excuses. Life is of the brave"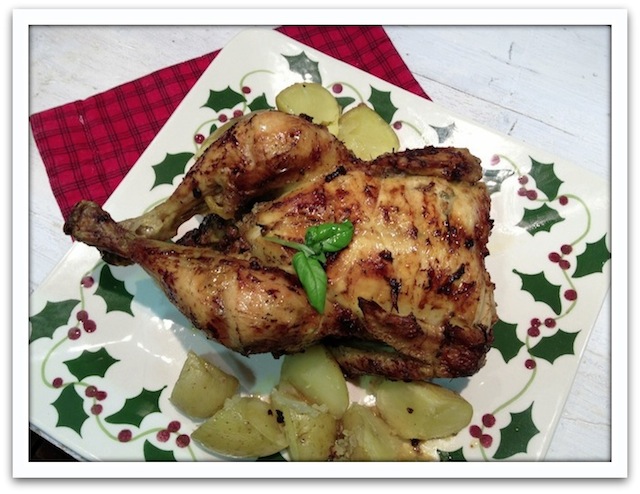 Visit big cities is always an adventure because even if you know them, there are always changes: new buildings, new restaurants, cafes, new areas of fashion. Madridfor example, is a symbol of change. For more times to visit it always meeting thousands of new things to see and try.
The bigger the city more changes you will find on our next visit. But if there is a city that makes it all the time, that is constantly rediscovered it and that it has the power to overcome major disasters in record time, it is New York.
New York It does not disappoint never. Gives equal the time of the year in which you travel, always discover a new side, a new vision of the city which we had not previously lived. But the changing appearance of the city are probably its shops, restaurants and hotels. In the city of opportunities we find thousand places to eat, cheap and expensive, good and not so good, normal and "paranormal"...
For greater satisfaction, during my last visit to the city, I had the honor of having a great Cicerone. In addition to being a great Chef globally recognized and have a gastronomic creativity privileged, it is a great person. Dani Garciathe detallazo had to share with me some of the sites in your list Top of Manhattan for breakfast, eat, dine, enjoy a drink or a snack. You can imagine that I enjoyed great time with it, and how not?, testing many of the sites that I recommended (say many because I missed days to try them all, but keep them for my next visit, I also complete it with your Chamomile NYC)
One of the sites I liked best of all was The NoMad Hotel. The hotel has among others, library of the more chic, afterwork bar and several restaurants, but the star two times we visited was the Atrium.
The hotel, located in the 1170 broadway with the calle 28th (see here), it is an oasis in the midst of a flurry of shops of trinkets run by Chinese and Hindus that we find ourselves at this point of the Broadway Avenue. The furniture is New York style of the 1950s. Sober and dark woods combined with some incredible colors velvets. The restaurant is decorated in all golds and chocolates with indirect lighting which makes it very intimate. It is a restaurant little recommended in the tourist guides, perhaps that is so real. You will find "pretty" people from New York, suits them and super arranged them, colman bar bar located behind the restaurant at early hours of the evening: the afterwork before dinner. The atmosphere is simply film.
The restaurant is run by Chef Daniel Humm renowned Swiss Chef, Chef of the restaurant and owner turn Eleven Madison Park located at number 11 of Madison Avenue and holder of three star Michelin (his older brother, says Dani)
The first time we went to try their famous breakfast. We decided on three plates of eggs: the English Muffin stuffed with eggs, cheddar cheese and a delicious sausage of duck, the Scrambled Eggs with Bacon crisp served with a dwarf roasted potatoes and were of colors Blue, Orange and yellow, just delicious, and the Eggs Benedict very originally made with crab instead of ham and a touch of fresh tarragon, which turned out to be innovative. The French pastry is butter, and although it does not reach the height of the of Dominique AnselIt is scrumptious.
But Dani recommended us to come back to try the dish restaurant Star: Chicken (Roast chicken for two). Yes, Yes, believe it or not, had to try the chicken, and thank goodness we did because I have not tried one equal. The chicken (for 2) only served in the dinner menu, so decided, had to go to dinner.
We start with the Radish bathed in butter of Fleur de Sel, then a Crudités (raw vegetables, cut lengthwise into thin sticks) served with cream cheese and chives to finish, Chicken.
This is a whole roast chicken stuffing field liver pato, black truffle and brioche accompanied by candied onions and sautéed potatoes. When the chicken is ready, bring it to the table so that we can enjoy the presentation of the dish: chicken roast evenly on all sides with a sprig of fresh rosemary and whose appearance says "eat me". Then removed it to bring this presentation: breasts clean while retaining the skin individually served with a garnish of mini Brussels sautéed with onions and lentils sprouts (fitting of incredibly delicate flavor) and the rest of the chicken comes in a mini cocotte (very small cast iron pot) boned and cut into small chunks seasoned with a foie gras sauce. When you cut the chicken breast is discovered the cake: between the skin and the breast meat is a layer of a paste of foie and black truffle whose flavor is indescribable: subtle and deliciousstill makes me the mouth water thinking it!.
They just finished the Christmas holidays and the most and least has some kilos to lose after the amount of recipes digested. It is not time to make pies or delicious dishes, but of light dishes which help us to get rid of those love handles gained at parties. But who said to do? diet and also may be no one pleasure to the palate?.
Today I present a chicken recipe simple and delicious. It does not reach the delicacy of chicken from the restaurant of the NoMad, but I assure you that you chuparéis you fingers and you'll find a much less... amazing recipe. If you want to see more light blog, with base of vegetables, dishes look HERE. I hope you like this!!
Level of difficulty: easy
Preparation time: 80 minutes (the longer maceration)
Seating: 4 persons
Ingredients
1 whole chicken evisceration clean Broil €7,00
3 tablespoons extra virgin olive oil €0.25
1 tablespoon salt fat €0.05
1/2 teaspoon fresh black pepper ground €0.05
2 tablespoons Dijon mustard (I used a mustard of sweet onions that I bought at a French Epicerie in my last visit to Paris.) I encourage aa that you use your favorite mustard, any flavor: sweet, onion, figs, cognac... provided that it is French, since the American is too soft and would not bring flavor to the chicken) €0.35
2 tablespoons finely chopped fresh basil €0.15
2 cloves of minced garlic (if you want it you can replace garlic chopped by two teaspoons of garlic paste sold in supermarkets. The most common is the brand Gourmet Garden and is in refrigerated along with bags of lettuce) €0.05
Total €7.90, or what is the same €1.97 per person, for which a special and light dish is fantastic.
Equipment
Oven
Tray or baking sheet and grids
Cutting Boards
Is, covered, etc.
Pairing
As it is not to eat many calories and of course anything alcohol until we have lost those pounds, today I'm going to recommend my favorite drink. Sparkling water Perrier. Served in a large glass with ice and lime slices, it is delicious, refreshing, natural and non-fattening a gram. They are just €0.75 0.33 litre bottle. Can you request more?.
Directions
1. with the help of a few napkins of paper or a piece of paper towel dry thoroughly the chicken all over both outside as it is on the inside.
2. mix coarse salt and freshly ground black pepper and massage the chicken inside and out taking care that all parts are impregnated.
3. in a bowl, mix the mustard with the finely chopped Basil and garlic (or garlic paste). Mix well and with this blend massage chicken everywhere, just as we have done with the salt and pepper.
4 attach the thighs so they are tight... Let the chicken overnight in the refrigerator better, or at least one couple of hours.
5 Preheat oven to 200 ° C. put a grid over the square of oven. If you have no grid do not worry, but it is better to put it so the chicken release all the juice.
6. gently place the chicken on the rack with the chicken breasts down. Sprinkle with a tablespoon of olive oil. Roast for 30 minutes.
7. remove the chicken from the oven without turning it off. With the help of a wooden spoon, turn the chicken: insert the handle of the Spoon into the chicken, lift it from the grid and turn around so that the breasts are now upside down.
8 sprinkle with another tablespoon of aeite of olive oil and return to the oven for another 40 minutes approximately until the chicken is completely browned. Enjoy!
Tips and Tricks
-You can accompany the roasted chicken with simple potatoes quickly cooked in the microwave
-Don't be afraid to use another type of mustard
– You can follow the day-to-day of the blog also on social networks: Facebook, Twitter, Pinterest, Flickr and Instagram
-Also you can subscribe to receive news in your e-mail, Subscribe HERE.
I'm going to be a little bad... would miss sweets? Gives you this binge, at least with the view: Sweet dreams