"We must pursue our dreams, because you never know what could become a reality"
Everywhere I've ever been in my life have brought me something, they are liked or not, all I've learned, but there are sites that surprise you and that if you take life wanting to go don't you disappoint. One of those sites is Hong Kong.
I arrived at Hong-Kong After spending a fortnight in the real China, in the imperial dynasties with centuries of history in China in which I did not try almost meat (except the bird). I arrived and I threw myself literally into the arms of a super Burger at the Hard Rock Cafe, which meant that we had left behind the ancient Chinese culture to immerse us in a "country" aside, most Western but equally impressive. Because although Hong Kong china city since the United Kingdom ceded the city in 1997, compared with the rest of China looks more like a different country a Special Administrative Region.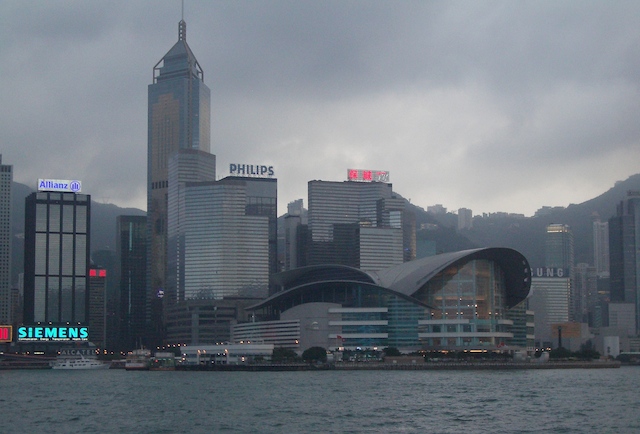 The first thing the visitor sees this great city are its skyscrapers. The skyline Hong Kong is in my opinion, even more impressive than the New York. Not only for its numerous and different buildings, but above all by the play of light that have. Every Monday, Wednesday and Friday night, tuning the transmitter 103.4 FM, you can hear different symphonies which turn on and turn off harmoniously to the sound of music the lights of over 40 skyscrapers on both sides of the Victoria Harbour. A unique show in the world that left us with an open mouth.
But Hong Kong is not only breathtaking views (from almost any point of the city, the Kowloon peninsular area, both from Victorias´s peak). It is also a mixture of China, United Kingdom and United Nations. A meeting point for all Westerners living in Asia and all the Chinese hungry for a West located only a step away from their lives.
Definitely need to climb the peak Victory to enjoy unbeatable views of the city, long time so large that already occupies three islands mainly: Hong Kong Island, the new territories and Lantau Island where the airport is located. Years ago, the airport was located in the heart of the city, on a tongue of land reclaimed from the Sea (this English are experts, because it resembled Gibraltar airport), with sea on both sides of the track and with lots of skyscrapers at the end of the runway (a landing of infarction). But for many years the airport was moved to the island of Lantau. One of the most modern in the world, with incredible facilities and some security measures that you literally move to another world where arcos security detected if you are carrier of a contagious virus.
If you have time you can not stop and visit the zoo where a colony of pampered bears live panda whose plot, closed and air-conditioned not be drink, talk or using cameras with flash or noisy because no can disturb the bears. They only eat bamboo canes carried every morning by plane from the Chinese Plains. Is located in Ocean park, divided into two mountains and by which we can move cable car (with a few views spectacular ocean)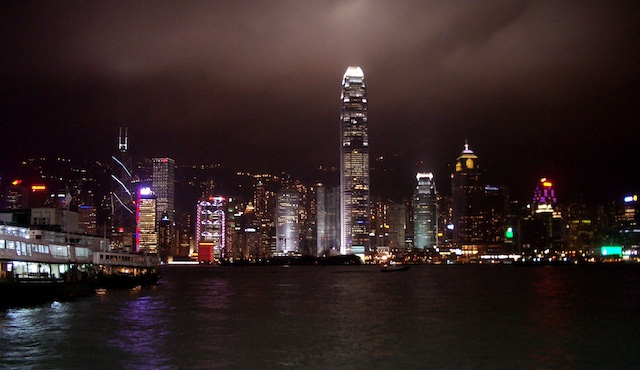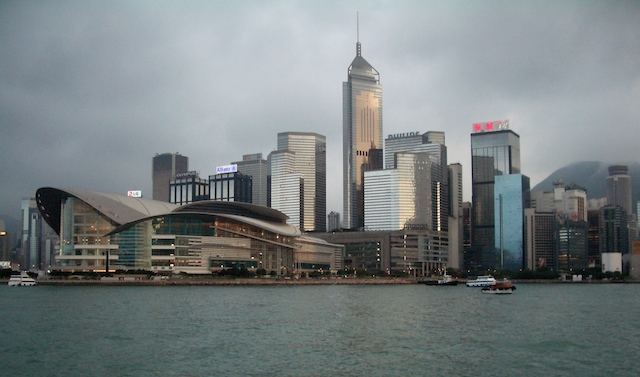 Hong Kong is the ideal city to walk, to go shopping, unless you come from China in which case everything will seem to you very expensive as I. Not only the main streets are lined with shops where to buy pearls, silks, and cutting-edge technological objects. The mall open next to the terminal of Cruisers is a marvel, and though their tents are expensive, the level of quality offered by its shops is also very high. nothing to do with what they offer many of the stores located in the Mall.
In addition, it is an ideal city to eat and sleep well. With some of the best hotels in the world, as "The Peninsula" where you could take five English tea that nothing has to envy to the Ritz in London. You can eat like a King, either traditional Chinese, Western, seafood or meat. A luxury for the palate to enjoy in an incredible environment.
As Hong Kong is one of the queens of street food, today I present a very Street dish, but Italian. They are called supplì and in Rome taken by the street. The Romans called it also telefonino, because when you open them in half, formed a cordon of mozzarella from one piece to another. When they cook the risotto (see another recipe here), they are often leftovers that last time formed as a paste of rice. The probe in Blockhouse, in an auditorium Madrid (the new gastronomic space of the capital), and I liked so much, that I have not stopped to make them at home. Don't hesitate to try them as you go through the capital.
These leftovers are what they use to make the supplì (see here the) recipe). My son says that it's a shame because the risotto itself is terrific, and that if it out is eat risotto as is, but my I think a starter or very original and delicious snack that will surprise your guests. At all? Good to all, the Romans surely not!