With these pumpkin and saffron with cardamom biscuits we get into the fall. Autumn is one of my favorite stations. Still shines the Sun but already begins to make fresh. And it is that unbearable hot days have passed and we began to gradually change clothes in the closet.
Since childhood I love fall, and although it represented the end of the holiday, I could the smell of new book, books for sale and a new year full of new adventures.
I missed then when autumn was already advancing summer, vacations, and the beach but I loved the change of season and that remember me these squash and saffron with cardamom biscuits.
Today I still charming and already not echo of less the beach in November. My husband says I'm Raritan. That what normal is worship the summer and that the autumn not you like.
And it same carries reason and is that it logical would be be sad by the end of the summer, but enjoy much of these morning of fresh, in which some days them clouds and the rain us visit and have finally excuse for save it clothing that takes months in the wardrobe and even brand new umbrella.
With the autumn arrive new vegetables and fruits and although now almost always have of all because is grown in greenhouse, I keep buying products of station, and that is what mark these biscuits of pumpkin and saffron with cardamom, a new station. Because as says my friend peace, the nature is wise and we offers in each station what best we comes to the body.
So now that begins the era of the Pumpkins have decided bring you this great recipe with a beautiful pumpkin. A soft cake I bake in these precious moulds of logging, and that has also a touch original and different from cardamom green and saffron. And is that although these cakes of squash and saffron with cardamom sounds so of well and of exotic, you assure that are super easy. You sign up? Because we are going for the recipe!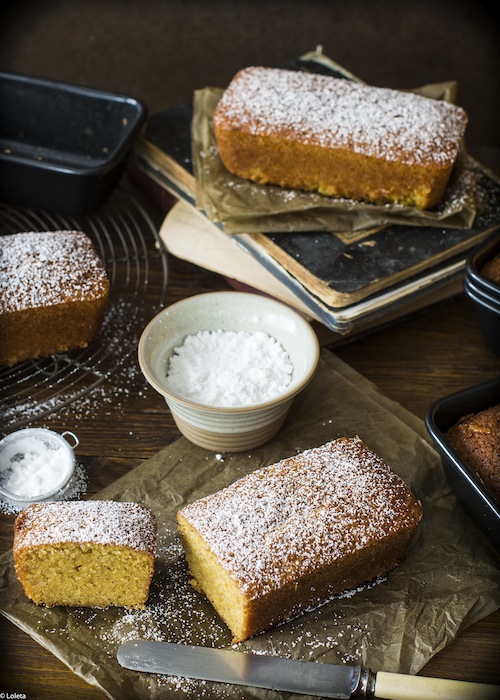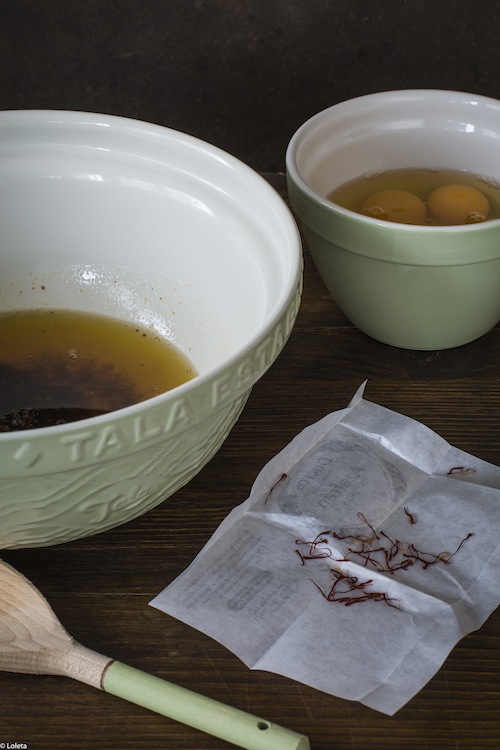 Ingredients:
260 g of pumpkin puree
250 g of butter Golden-to make the butter put it in a saucepan to fire slow slow and leave that is burn slowly. So the butter takes a special nutty flavor
3 large eggs
290 g of sugar
140 g flour
125 g of flour of almonds
1 teaspoon and 1 / 2 of yeast in powder
1/2 teaspoon of baking soda
1 teaspoon of cardamom green freshly ground
3 strands of Saffron
1/4 teaspoon salt
zest of one lemon
Utensils used in this recipe Boles, bowls, wooden spoons, baking trays and molds they are of from Tala Cooking, my brand favorite of utensils to prepare my biscuits among others things. In addition to very good quality are beautiful and fantastic.
Directions
1. preheat the oven to 170 degrees.
2. sift the flour, the bicarbonate of sodium, the yeast and the salt and reserve.
2. in a large bowl, put the Golden butter and saffron. Add the eggs and mix well.
3. Add the puree of pumpkin and mix well.
4. Add the sugar, mix. Now, add the ingredients dry together with the flour of almond. Mix gently.
5 fill the moulds and bake for 30 minutes (I used these small molds of logging that I use to give my biscuits and it was enough me with 30 minutes, but in a large pan you'll need between 40 and 50 minutes). In any case, the time of baking, always there to prove the point by clicking the center of the cake with a toothpick. If the stick comes out clean it is that the cake is ready if it goes with dough, then leave it a little more.
6. Once cooled, sprinkle with icing sugar before serving.
Tips and Tricks
Bake in molds small and carry them of gift to the breasts of the cole on Christmas or to your family and friends
You can cover them with a lemon glaze
Preparation time: 1 hour
Difficulty: easy
Servings: 12 unless