Today we come with super recipe of cake of cardamom, red berries and mascarpone cream that spend the evenings of spring and look yourself with this presentation so beautiful and so easy.
But also with the cardamom, red berries and mascarpone cream cake presented new collaboration on the blog. It is of Revol, a French brand of kitchen utensils of very high quality. They work like no one else and porcelain with super beautiful designs that you will be able to see here in Loleta from heavy. That Yes, you notice that it is highly addictive and you enamoraréis of all its products.
Revol is a family company of Lyon specializing in culinary porcelain manufacturing since 1768. Since then, 9 generations have taken care product, the quality and the image of the brand. Little by little the company was to make big passing through different situations over the centuries, until in 1980 the brand was transformed manufacturing only porcelain for culinary use with functional products but an exquisite aesthetic taste. In 2000, Revol launches to the market which is probably the hallmark of the brand and the best-known product. It is the collection Froisses or Crumple collection sure many know and which also appear in the pictures. They are a few cups crumpled to imitating the image of the classic plastic cups but made of fine porcelain from thousands of different colors and with different designs.
Besides being beautiful Revol porcelain has the highest quality that may be in the market, with products rtan varied as Revolution, which are suitable pans split all sources of heat, your precious moulds and refractory fountains and their amazing dishes Dinnerware.
I had already seen those vessels so beautiful friosses in some photographs, and even had one that I bought in a shop in Barcelona a few years ago. But it was at the fair Maison & Object of Paris in September of last year when I could see the wide variety of products that have and I fell in love with their products and their quality.
That is why I am today so happy to introduce the brand in the blog with this cake of cardamom, red berries and mascarpone cream. I am sure that all products you will love. You can buy them HERE and each of them fully deserve investment because they are products for life with a design that is timeless. So today we go with our recipe of cake of cardamom, red berries and mascarpone cream that bake in this mold in the collection Les natural.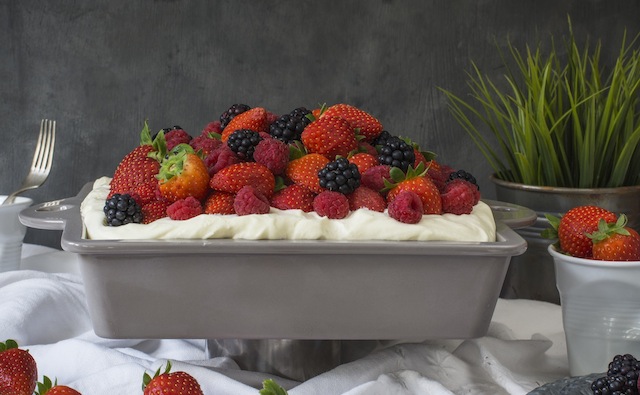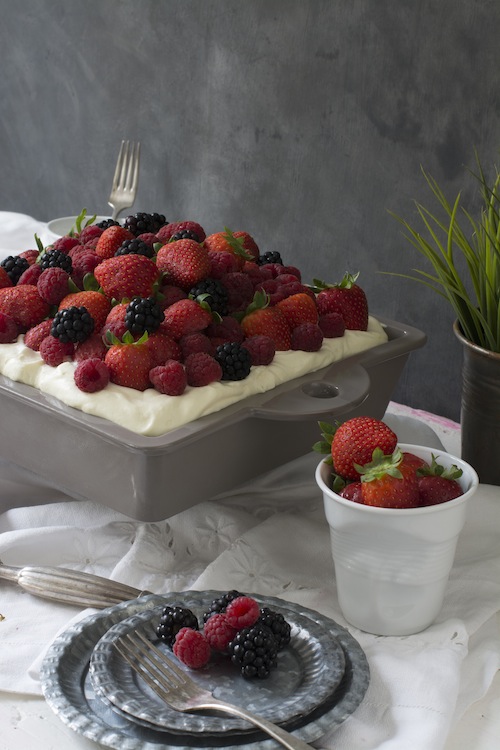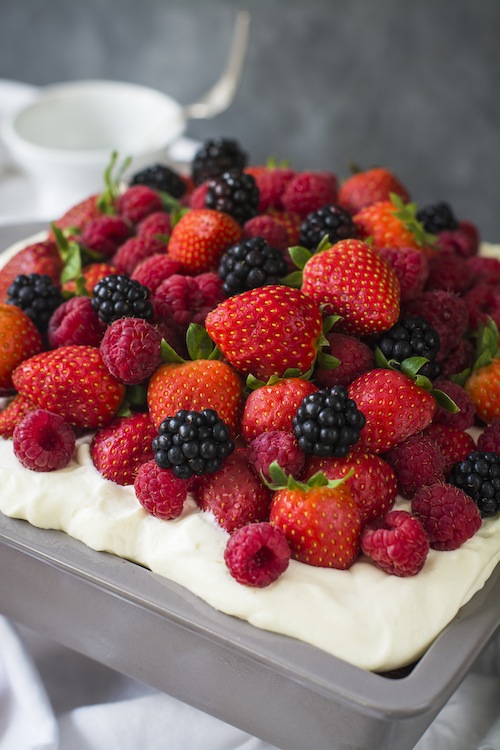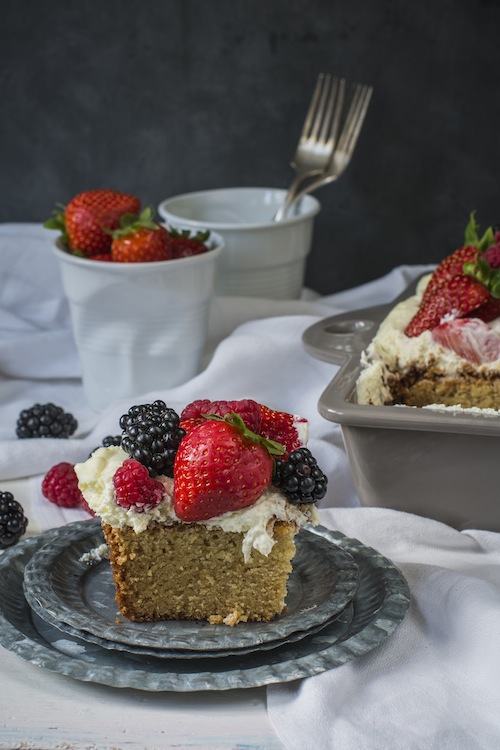 Ingredients
260 g flour €0.16
1 teaspoon cardamom ground €0.15
1 teaspoon of baking powder €0.10
1/2 teaspoon of baking soda €0.05
1/2 teaspoon salt €0.01
250 g of butter without salt temperature ambient €1,23
275 g sugar granulated €0,20
1 tablespoon pure vanilla extract €0.30
4 large eggs €0.53
1 tablespoon of lemon juice €0.15
240 ml of milk whole €0.17
For the mascarpone cream
250 g of mascarpone cheese €1.85
250 ml of liquid cream €0.53
70 g of icing sugar €0.28
1 1/2 teaspoons pure vanilla extract €0.45
350 g of berries varied €3,50
Total €9.66 between 12 you rations that they leave this cake, pose €0.80 per serving of this rich cake with cream soft cheese and red fruits.
Directions
1 preheat the oven to 175 ° C and place the grill at medium altitude. Grease well a mold. I used this precious Revol you can find here.
2. in a bowl, mix flour, cardamom, baking powder, the baking soda and salt. In bowl of electric mixer, beat butter and sugar with a mixer on medium speed, lowering what is stuck in the walls from time to time, until it is pale and soft (about 5 minutes).
3. Add the vanilla and beat. Add the eggs, 1-1, beating well after each addition, and then add the lemon juice until well blended. At low speed, add the flour and milk mixture Alternatively, starting and ending with flour mixture, and mix until you get a uniform and smooth mixture. Dump the mixture into pan, smoothing the top and gently tap the mold on the table to eliminate air bubbles.
5. bake for approximately 50 minutes or until when pierced with a toothpick inserted into the center of the cake comes out clean, cool in pan completely. I do not desmoldo it because I'm completely in love with this mold of porcelain which allow me to serve it directly on the table because it is beautiful.
6. While it cools, we will make the mascarpone cream. With the help of some electric poles or an electric mixer, beat the cheese with the sugar and vanilla until obtaining a fine cream. Slowly add the cream and continue beating until we have a fluffy cream.
7 cover our cardamom, red berries and mascarpone cream cake and cover with a good amount of red fruits.
Tips and Tricks
If we don't have cardamom powder a few cardamom pods green in a mortar or a coffee grinder can moles
Use your favorite fruits to decorate
Difficulty: easy
Preparation time: 75 minutes
Servings: 10