These pumpkin filled with buttercream cakes are one of my favorites from this era that we have now. Autumn is already here even if in some places is felt more than in others. Autumn is one of my favorite stations: no longer heat, you can put on a jacket and thereby change the clothes closet, colors are precious in the field with shades of Orange, red and yellow with Brown and many mornings smells like wet soil.
Wishing that arrived this time bought makes a pair of months this mold that had seen in the page of Williams Sonoma, a page to which I am subscribed because I love. do you know that dream we have had almost all of little ones to stay locked in a store of candies or toys for the night? Because I still have it with this store that is for all United States and where ever I lose roles... and the portfolio because I not controlled.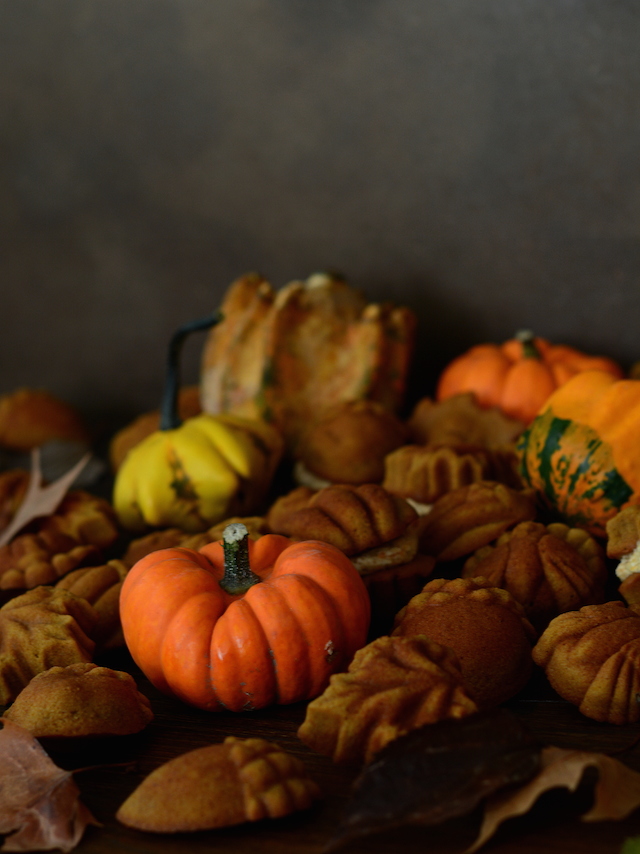 Although this mold there is not in Europe, I talked with my friend Bea Enjuliana promised to notify me when you have. When I called I went for it knowing that biscuits would be film. And so I bring you the recipe of today. The first of this fall's recipes that I promise you will love it and the first of a series of recipes that we've prepared with pumpkin, so then you do not say that it only serves to make creams.
The cake is very juicy with a rich taste of spices and pumpkin, sweet. The trade that I bake them at home were friends of my son and were the boots. The size of the biscuits also makes them irresistible even if you don't have special appetite. I hope you enjoy them as much as them.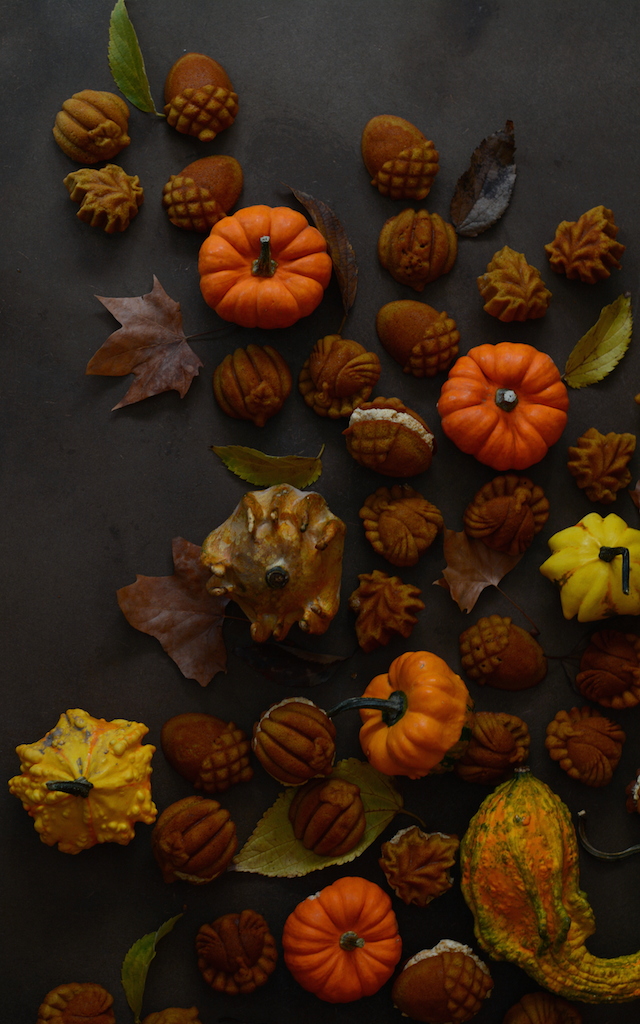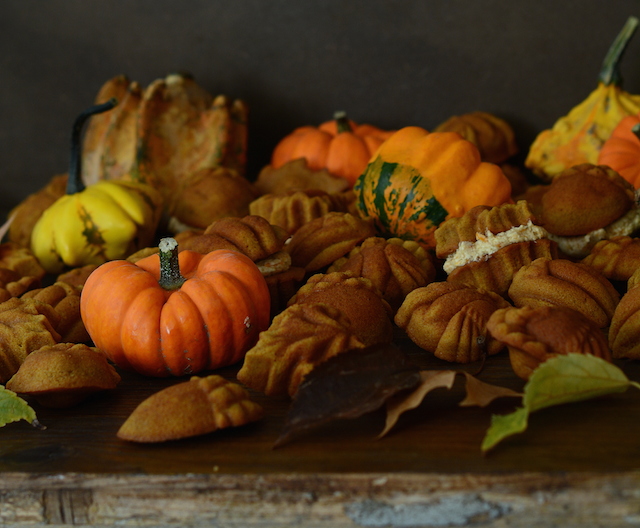 Ingredients
425 g of puree of pumpkin - recipe on this link 0, €70
¾ Cup (160 g) sugar €0.12
¾ Cup (160 g) brown sugar dark €0.16
½ Cup (125 g) butter at room temperature €0.62
4 eggs at room temperature €0,50
1 teaspoon vanilla extract €0.17
3 cups (400 g) flour €0.22
1 teaspoon allspice (a mixture of cinnamon, nutmeg, ginger and cloves) €0.15
1 teaspoon of baking powder €0.10
½ teaspoon baking soda €0.05
Salt ½cucharadita €0.01
¾ cup buttermilk (175 ml) or buttermilk - find in British supermarkets or sometimes in Lidl. If you don't have buttermilk, you can replace it by the same amount of milk with a dash of vinegar, or the same amount of creamy yogurt Danone nonfat. €0.36
For the cream of pumpkin
1/4 cup (125 g) unsalted butter, softened €0.62
2 tablespoons full of pumpkin puree €0.08
Half a teaspoon of ground cinnamon €0.05
1/2 teaspoon vanilla €0.09
2 cups (420 g) powdered sugar €1.35
Total 6.35 by 40 biscuits that came with these quantities, i.e. €0.16 per unit. Or cookies that you buy in the supermarket you leave so cheap!
Directions
1 preheat the oven to 175 ° C.
2 grease and flour a. I used a new pan from NordicWare is a preciousness and dying I built with an autumnal recipe like this.
3 drain squash thoroughly. It should be almost without water so then the dough is not too liquid. Put it in a bowl and blend. Book.
4. in a bowl of electric mixer Beat butter on speed medium for 3 minutes or until they are well fluffy and it has changed color to a pale color. Add to the bowl, sugar and brown sugar (preferably dark - dark brown sugar) and beat on medium for 3 minutes speed or until well mixed.
5. Add eggs, one at a time, beating well after the each one. Add the pumpkin and vanilla.
6. in a bowl, mix the flour with the spices, yeast, baking and salt, using a fork, mix.
7. Add flour mixture bit to poconuestra mixture of eggs, sugar and butter, alternating with the buttermilk (or whatever you are going to usr to replace it if we have not been able to get it), beginning and ending with flour.
8 fill the molds halfway and bake for 13-15 minutes if you use moulds or small for 40-45 minutes if you use a large pan or until Pierce with a toothpick comes out clean.
9. If you use a NordicWare mold is important to wait 10 minutes before removing from pan it. Let cool completely on a wire rack.
10. Meanwhile, we do Buttercream with pumpkin (buttercream). To this end, beat the butter, the pumpkin puree, cinnamon, and vanilla and mix well. Add the powdered sugar gradually taking care to not get out of the bowl and mixing well after each addition. Add milk and mix well.
11. When is the cake cold and our cream ready, fill the cookies. If we have baked a large cake can fill it or cover it with cream. Sprinkle a few nuts pecabas above or in the filling.
Tips and Tricks
You can use canned pumpkin puree if you prefer
Without filling these cupcakes are light and soft in any occasion
Difficulty: easy
Preparation time: 40 minutes
Servings: 40 cookies