Autumn comes and with it we change habits, we fancy hot meals, a little more warm clothes and above all we change our basket on the market. Is time for chestnuts, mushrooms (if it rains), soups and pumpkin with pecans cake.
In Spain we have always used pumpkin in savoury recipes, creams, omelets and purees, but it is now more than ever when we let ourselves to use vegetables in sweet dishes. I will shortly bring a delicious Zucchini cake but this week I bring you a beautiful pumpkin cake that is also delicious.
For the cake moulding you can use one of those molds that are designed exclusively to create a pumpkin, but you can also make two cakes for the upper and bottom cakes. In my case I used a beautiful bundt cake mold of Nordic Warean American brand specialized in bundt moulds.
This recipe is based on a pumpkin puree that most people buy in tins, but I'd rather make it at home. To obtain it you only you have to bake the pumpkin instead of boiling it. In this recipe you can learn how to easily make it.
Don't be alarmed because it is nothing difficult. Just have patience and follow the steps. And after her I took walking market. The market of San Ildefonso Madrid discovered on my last visit and that I recommend to all.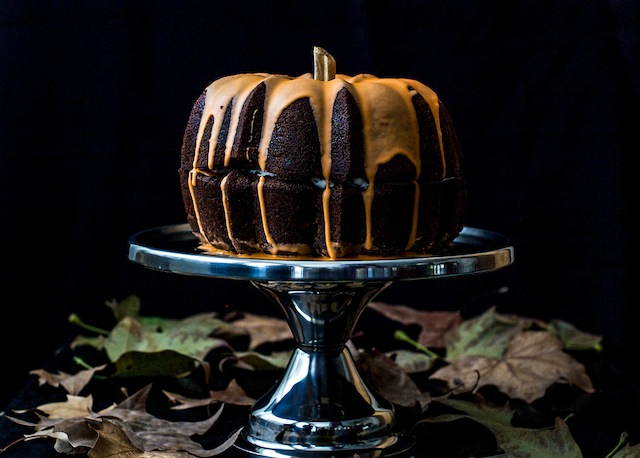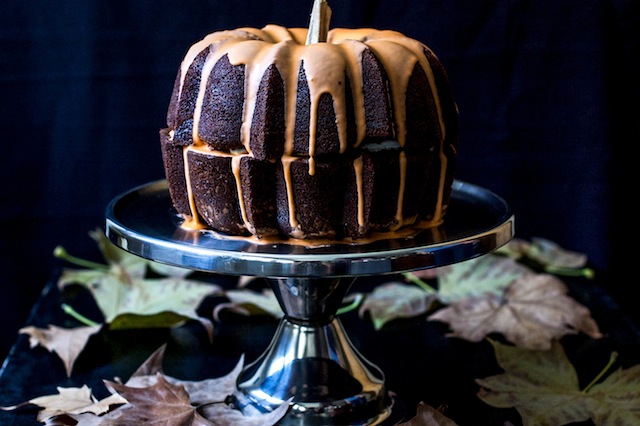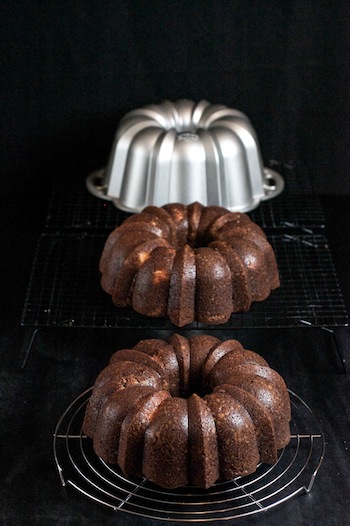 Ingredients
For the sponge
500 g sugar €0.48
250 ml of oil sunflower or grapeseed oil €0,50
3 eggs €0.37
390 g of all-purpose flour €0.36
2 teaspoons bicarbonate €0.05
Half a teaspoon of salt €0.01
2 teaspoons powdered cinnamon €0.10
Half a teaspoon of nutmeg ground €0.05
1/4 teaspoon ginger ground €0.10
1/4 teaspoon of cloves ground €0.05
1 tablespoon vanilla €0.30
425 g pumpkin puree €2,00
80 g of toasted chopped walnuts (I u´se walnuts Pecans because I love the flavor) €1,00
Note: the cake makes €5.37 but to make the full pumpkin, you should make the cake 2 times. You will have to set apart 300 g of dough each time since otherwise the pumpkin will be too large. With what you have left, you can make another cake or bake some cupcakes. If you are only going to make the upper part of the pumpkin, you will have to use all the dough in your cake.
For the cheese cream inside the cake
225 g of cream cheese €1.00
115 g sugar €011
1 egg €0.12
¼ teaspoon vanilla €0.07
For the cake filling
225 g of cream cheese €1.00
250 ml liquid cream €0.60
2 tablespoons sugar €0.08
For the frosting
375 g of icing sugar €1,12
5 tablespoons milk €0.07
1/2 teaspoon vanilla (it is better to add transparent vanilla and not pure extract so that color may not change) €0.15
a few drops of Orange coloring (or red and yellow) €0.06
Optional: real pumpkin stem- I kept the stem of the pumpkin that I used for the puree
Total € 15,12 for some 26 cake servings, i.e. €0.58 per serving of a cake that is delicious.
Directions
1 Preheat oven to 175 degrees C. Grease and flour a bundt of 25 cm in diameter (I used a Nordic Ware traditional 12-Cup which worked great for this pumpkin mould cake)
2. In a large bowl, combine sugar and oil until blended. Add eggs, one at a time, beating well after each addition. Combine flour, baking soda, cinnamon, nutmeg, salt, ginger and cloves; Add to egg mixture, alternately with the pumpkin, beating well after each addition.
3. In another bowl, beat cheese cream, sugar and egg until creamy. Mix in the cinnamon and vanilla.
4. Pour half of the pumpkin dough into prepared bundt pan. Then spread the cream cheese mixture. Cover with the remaining dough of the cake. Bake for 50 minutes or until an inserted needle comes out clean (in my oven after 45 minutes the cake is cooked)
5. When the cake is baked, wait 10 minutes before unfolding it, since otherwise the cake may stick to the walls.
6 Wash the mold and bake the second cake in case you want to form a pumpkin as in this recipe.
7. Both cakes must be cooled thoroughly before filling them. I baked mine at night and I filled and frosted them in the morning.
8. Using a whipping rods, beat the cream cheese and sugar until it is creamy and with hard picks. Place one of the cakes upside down and fill with this cream. Place the other cake over, matching the upper and lower cakes the best possible.
9 Make glaze by mixing the powdered sugar and milk in a microwave-safe container.
10 Add coloring and heated in the micro for about 20-30 seconds until the consistency is liquid enough to cover the cake. Frost your cake
11 Place the stem of pumpkin (optional, but gives a very authentic touch). Let the glaze harden well and serve at room temperature.
Tips and Tricks
Freeze the leftovers of the cake. You will only have to defrost at room temperature a few hours before having it
Use your preferred nuts instead of pecans: nuts, pistachios or hazelnuts. It is also very good
Served accompanied with the cream cheese left from the filling.
Difficulty: easy
Preparation time: 3 hours (includes time to cool the cakes)
Seating: 26 pieces of cake
Serve this cake with an almond liqueur with ice. I like Fray Angelico