"Never give up on the things that really make you smile"
If I had to choose a city in the world that stay forever, that would perhaps be London. The last time I went to visit one of my favourite monuments: The Tower of London. You know that I love England and it's funny because the only time that I have not supported this city is when I lived there, but again, I can not visit it again and again.
I am passionate about the United Kingdom. Its streets, its customs and its desserts, one of my favorites is the crumble and is precisely what I bring you today. A delicious crumble ruibarbos oatmeal. It cannot be more british!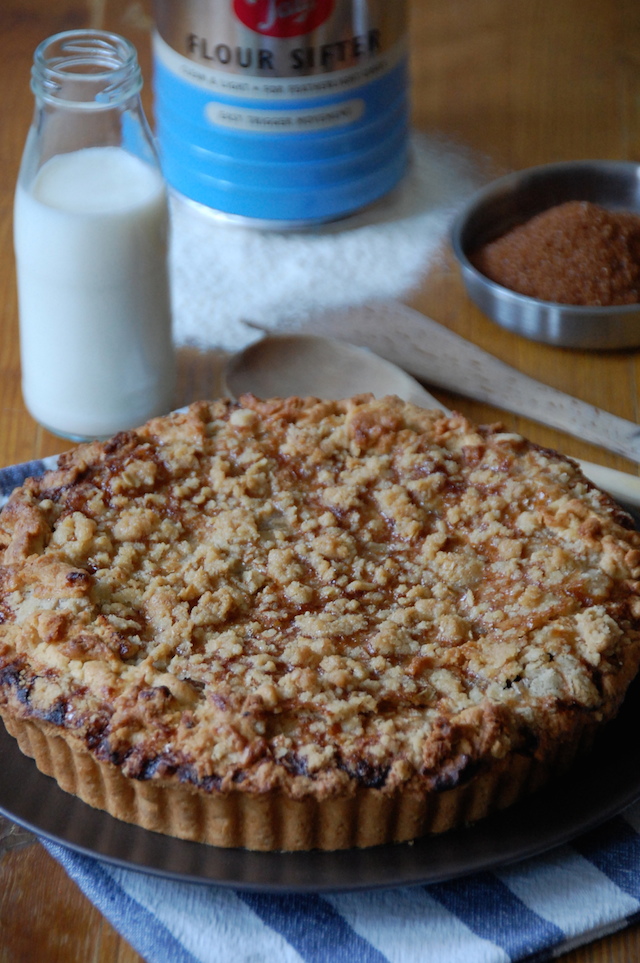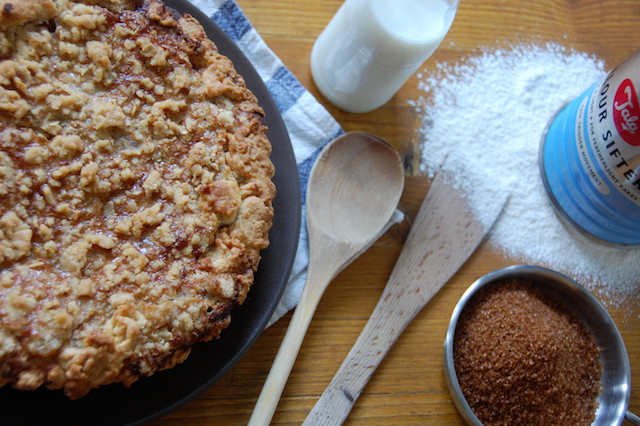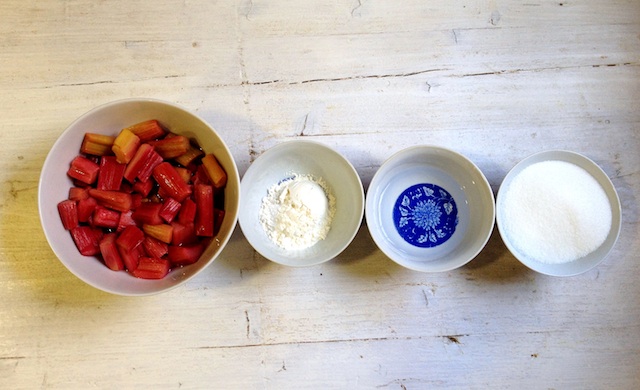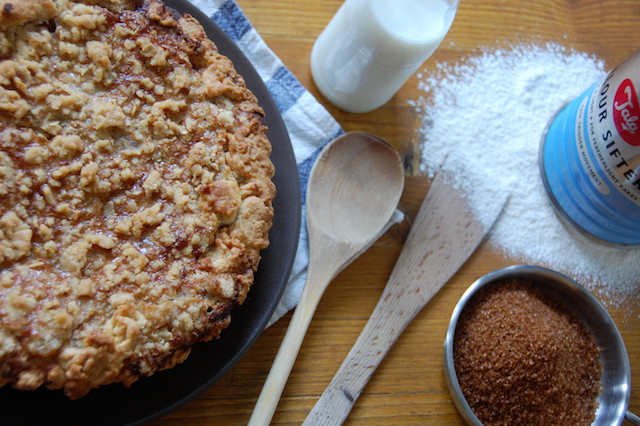 Ingredients
For the dough:
1 egg yolk €0.12
2 tablespoons very cold water (and a little more if necessary) €0.01
1 tablespoon vanilla €0.15
200 g of harina0, €10
90 g of sugar €0.07
A pinch of salt €0.01
125 g of cold butter cut into cubes €0.57
For the filling:
500 g cut into cubes ruibarbos €2.50
70 g water €0.01
15 gr of flour €0.01
160 gr of sugar €0,13
For the crumble:
65 g flour 0.03
100 gr of sugar 0.08
125 g of butter at temperature ambient €0.57
30 g of oat flakes €0.15
1/2 teaspoon of cinnamon €0.03
Total €4.54 divided among the 8 generous servings that come out of this cake, comes to €0.57 the portion. Few desserts with a taste so refreshing for so little money!
Directions
1. in a bowl, mix the egg yolk, cold water and vanilla and beat with the help of a fork.
2. in bowl of electric mixer, mix the flour with the salt and sugar.
3. Add the cold butter cut into cubes and mix hasa that consistency is sandy.
4 Add egg yolk mixture and mix until you get a US dough consistency. If you need to add a little more flour or water to a soft dough. Cover the mould with this mass. It is not necessary to grease it because having much butter this mass us and sticks.
5 Preheat oven to 175 ° C and prepare the filling.
6. cut the ruibarbos in pieces of 2 cm approximately.
7. in a bowl, mix the flour and sugar in the filling.
8. Add water and the ruibarbos and mix well.
9 pour onto the crust.
10. in a large bowl combine all ingredients of the crumble and with the fingertips mix butter. You must have a texture as from arena gorda.
11. carefully cover with our rocks of crumble cake.
12 bake for about 35-45 minutes... and go!
Tips and Tricks
If you want to replace the ruibarbos with other fruit you can do it but you have to pass it before through the pan to soften it.
Replaced by figs or rhubarb figs decreasing by one third of the stuffing sugar
Add a little nutmeg to crumble and get a more autumnal touch
Use the prepared pastry sold in supermarkets if you want a cake ready
Level of difficulty: medium
Preparation time: 50 minutes
Servings: 12
I recommend accompanarla for an iced coffee. Only have to add a little liquid saccharin to taste (cold sugar dissolves poorly) and a handful of crushed ice. Rich and refreshing.