There is always an opportunity to begin again. It is called today
You already know the magical night that is coming soon for kids and no so kids: it is time for chocolate and pumpkin cakes , it is time for Halloween (See my) post last year) Despite it being an imported party, kids love it. Thinking of an appropriate place to go with this recipe, I said to myself: witches, ghosts, legends, castles... I have it!! The Edinburgh Castle.
In this gloomy atmosphere of ghosts and castles nothing better than a good cake. This multilayer is elegant, original and not scary because... it is delicious! The Mash of pumpkin makes this chocolate cake unbeatable. don't you think so? Come with me to the kitchen and you will learn how to keep your guests astonished.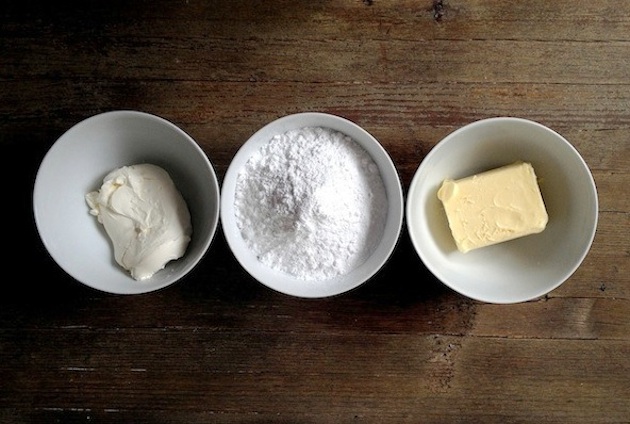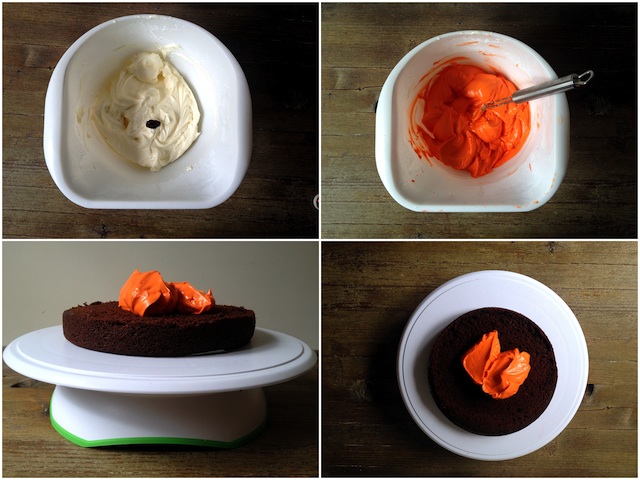 Ingredients
For cake
330 g of flour €0.17
100 g of pure cocoa powder €0.60
16 g yeast powder €0.10
8 grams of sodium bicarbonate €0.03
7 g of powdered cinnamon €0.07
6 gr Walnut nutmeg €0.10
195 g buttermilk (butter milk). In British supermarkets or sometimes in Lidl. If you don't have it, you can replace it by the same amount of milk with a dash of vinegar, or the same amount of creamy nonfat yogurt €0.24
375 g of pumpkin puree (find HERE the recipe) €1,00
1 tablespoon and a half of pure vanilla extract €0.52
260 g of butter €1,00
320 g dark brown sugar €0.38
340 g of white sugar €0.34
5 eggs €0.62
For the vanilla and cheese buttercream
400 g of type Philadelphia cream cheese very cold €2,00
200 g of butter at room temperature €0.80
400 g of icing sugar €1,50
orange dye (no matter liquid, gel or powder, but I always use gel) brand wilton, americolor or sugar flair
For the chocolate glazing
120 g of dark chocolate €1.00
3 tablespoons maple syrup or corn syrup €0.35
1 tablespoon butter €0.08
100 g of liquid cream €0.25
Total €11,15, i.e. 0.92 per serving of this terrifying cake with which you will not go to hell... but that you rozaréis paradise!
Directions
1 Preheat oven to 175 ° C
2. Grease 3 molds of 20 cm in diameter. Put a parchment paper on the bottom of each mold, which we shall also grease to ensure that we do not have problems unfolding the baked cakes. If we don't have 3 molds same size, then we will bake one cake after another.
3 In a bowl mix the flour, yeast, baking soda, nutmeg, cinnamon and cocoa until it has a uniform color. Put aside.
4. in another bowl, mix the buttermilk, vanilla, and pumpkin puree. Set aside.
5. In the bowl of an electric mixer, beat the butter with the sugar until the mixture is foamy and soft and has a lighter color.
6 Add eggs one at a time so that the egg is completely mixed in the butter before adding the next.
7. Add one-third of the flour mixture and mix. Then one-third of the mixture of mashed pumpkin and mix. Add another part of flour and then pumpkin pureed until everything is completed.
8. Divide the dough into three equal amounts. You can also divide it in four if you want to have a four layer cake, but I went for a 3 one.
9 Bake at 175 ° C for 30-35 minutes or until you introduce a stick in the centre and it comes out clear.
10 Cool a few minutes before removing from pan. Allow to cool on a wire rack.
11. Meanwhile, we can make the frosting. In a bowl of electric mixer combine butter with icing sugar. Be careful to do it first manually since the sugar will splatter, so start by covering the bowl with a cloth and at low speed. Once there is no danger to have sugar everywhere, you can increase the speed of your mixer to medium high.
12. When butter is pale in colour, add the cheese cream and beat until the consistency is of a whipped cream: very creamy and soft.
13 Add orange coloring until reaching the desired tone. Set aside.
14. Once the cakes are completely cool (about 3 hours), begin to fill them.
15. in order to assemble the cake, we have to level the cakes so that they have all the same thickness.
16. Place the first cake and cover with the cream cheese frosting.
17 Place the second cake on top and cover with the cream.
18 Place the third cake and completely cover the cake with a thin layer of cream. Do not worry if it is not covered at all because we will give another coverage. It is important that it is well smooth.
19 Let refrigerate for 15 minutes.
20. With the help of a spatula we will be covering the cake with more frosting polishing the sides of the cake. For this operation, a turntable is ideal because it will be much easier. The spatula should be almost in the upright position to go polishing the full cake. With patience you will have a beautiful cake.
21 Let the cake cool in the fridge for at least 30 minutes.
22. Now let's make the chocolate glazing. Mix in a bowl the chocolate with syrup and butter.
23 Boil the cream and pour over chocolate. Leave to stand for one minute.
24. With the help of a spatula mix circling until the chocolate is completely melted. Let stand for 5 minutes.
25 Tip over the top of the cake leaving chocolate drop sides... Surprise!
Tips and Tricks
Prepare your favorite recipe of chocolate cake and fill it with this delicious cheese frosting
Freeze the cake until you are going to consume it. You can decorate it before or after freezing it.
In half an hour out of the freezer, it is ready to take as freshly made.
Level of difficulty: medium
Preparation time: 120 min.
Servings: 12
This cake will not be death by chocolate... but it will be near. Its soft and spicy pumpkin cake has a very characteristic taste. To accompany it, I recommend a Frangélico (The Italian Piedmont hazelnut liqueur). Serve it cold or with lots of ice and for only €11.00 the bottle, you can have a nice chat after the cake.