It is said that each time that we embrace someone warmly, we won one more day of life
Do you have any favorite destination Christmas? We already have it around the corner. Today we will travel not a city, but three. You know what I like to visit bakeries when I travel... I recommend you do it if you're greedy like me. You will discover a new way to discover the cities you visit. We will go through some of lyou most famous temples of the new pastry and creative pastries. Without leaving home, you led by some of the most original and local acquaintances in London, Paris and New York... Cities more than appropriate for this Christmas are you coming? I give also a recipe that you will love to make it for Christmas breakfast...
And now we are going with our recipe today... how not? sweet. The Skolebrød There are a few Norwegian dumplings carrying children to school to take afternoon tea. Stuffed with pastry cream, take these rolls while I, for a change as always, have changed the recipe. Sometimes these muffins carry icing above although I've preferred to splash them with icing sugar. But later if you fancy a touch sweeter. These muffins are smoother if you do the mass of overnight although I could not stand and bake them flip!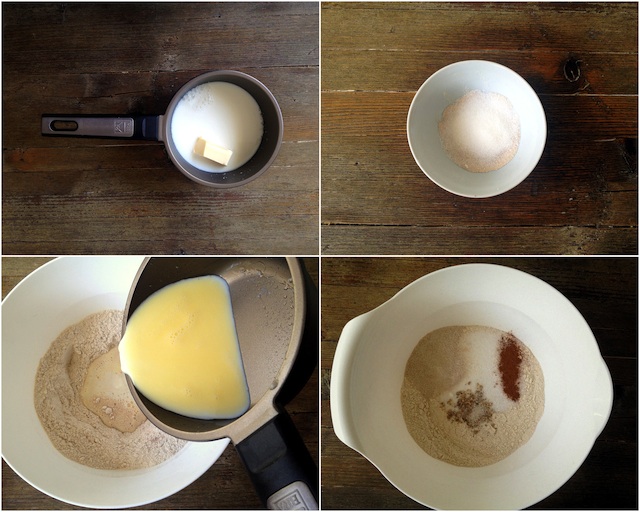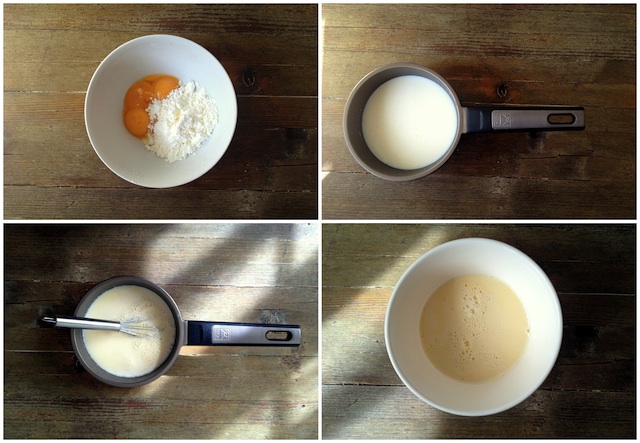 Ingredients
For the dumplings:
325 ml of milk €0.17
50 gr of butter €0,20
spelt flour 500 g €1.00
90 g of sugar €0.09
1 teaspoon and a half of cardamom ground €0.10
a teaspoon of salt €0.03
15 g fresh yeast €0.15
1 egg beaten medium €0.12
1 tablespoon almonds chopped and toasted €0,20
For the filling:
4 egg yolks €0,50
40 g of cornstarch €0.10
500 gr of milk €0.25
75 gr sugar €0.07
a pinch of salt €0.03
1 teaspoon vanilla extract €0,50
1 tablespoon coconut grated €0,20
To cover it:
1 tablespoon of icing sugar €0.10
Total €3.81, i.e., 0.24 each bollito. Do more appetizing and cheap you think of something for breakfast or snack?.
Directions
1. in a saucepan heat the milk with the butter until it begins to boil. Book and let cool. It is important that milk is not added to the dough if it is not warm.
2. in a bowl, mix fresh yeast with 1 tablespoon of sugar and stir until it has become liquid.
3. in a bowl, beat the egg. Book.
4. in a large bowl place the flour, salt, sugar and the cardamom.
5 Add the yeast to the flour Bowl.
6. make a hole in the Center and add the beaten egg and warm milk. It is important that milk is not added to the dough if it is not warm
7 mix with one hand until the dough is off of the walls.
8 spend dough to an oiled inside frozen bag where there is space to spare for the mass and let stand in the refrigerator overnight (the bag must be large enough as to to mass fit once you have fermented).
9. While the muffins rest and baked we can make the cream. Put the egg yolks and cornstarch in a large bowl and mix well.
10. in a saucepan heat the milk and sugar until boiling. Remove from heat and reserve.
11 pour 1/3 of the milk over the egg yolks and move well. Pour this mixture of turn over the Pan and to move with a wooden spoon, boil. Add the salt and remove from heat. If they had formed some lumps, strain the cream.
12. Add vanilla and grated coconut and mix well. Cover the surface of the cream with plastic wrap and wait for it to cool completely before filling the rolls.
13 pre-heat oven to 180 ° C.
14. remove the dough from the refrigerator and let it put at room temperature.
15 grease two oven trays or cover with paper for baking. Do bollitas with mass (exit 16 balls) and place them on trays. Cover with plastic wrap and let stand for 15-20 minutes.
16 past this time paint the rolls with a beaten egg and sprinkle with chopped almonds.
17 bake for 15-20 minutes.
18. once breadrolls are cool to open them with a knife in half and fill generously with the cream.
19 sprinkle with icing sugar and... enjoy!
Tips and Tricks
-Fill it with your favorite chocolate cream or or with fruit jam.

-Test to add hazelnuts instead of almonds, you'll see the change

-Accompanying hot chocolate

These muffins are delicious as breakfast and lunch. For lunch I recommend you accompany it with a delicious infusion, as like me, not that it has caffeine and that can also take the children. It's the Roobois infusion with Tetley, one of my favorite vanilla. Your price €4.95 the box of 20 sachets.

Level of difficulty: medium

Preparation time: 60 min. plus 10 hours of rest

Seating: 16 servings