The clafoutis It is a typical French tart, pie cherries, made baking in a mold cherries dipped in a batter similar to the of crepes. The dough is made with eggs, flour, milk, butter and sugar, and curdles during cooking. The cherries are traditionally used whole and although originally used with bone, I remove them with a deboner of cherries that gave me my brother Josele and the culprit was that encourage me to make this recipe the first time: had to release the new gadget...
Now that becomes the time of cherries I present you so you bother you. Since then do not cease to do it every year... go to the kitchen!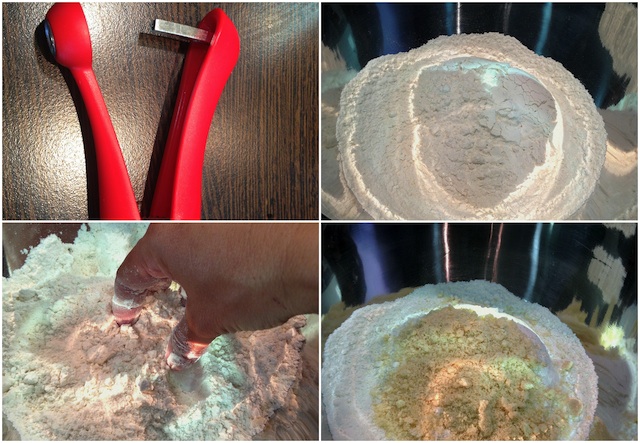 Ingredients
400 g cherries pitted €2,00
60 g of almond ground €0,75
280 grs of flour strength €0,13
1 tablespoon and a half of pure vanilla extract or a branch of vanilla €0.70
5 eggs €0.62
190 GR sugar €0.19
300 ml milk €0.21
Total € 4.60 for a delicious cake. The portion you leave € 0.23. Baratísimo for a dessert so rich and so French!.
Directions
1 Preheat the oven to 180 C degrees.
2. with the help of a deboner of cherries, remove the bones. Book
3 mix the almond ground with flour in a bowl.
4. make a hole in the Center and add the sugar, vanilla and eggs in that hole.
5. with the yolk of the fingers go mixing well.
6. Add the milk and whisk until a fine but consistent cream.
7. for baking I used individual molds that are very beautiful and a rectangular mould. Grease the moulds and put some cherries at the bottom. Cover with the dough and bake for 25-30 minutes until Pierce with a toothpick, comes out clean.
If we use a large pan, rub butter and sprinkled flour. Place cherries and pour batter on top. Bake at 180 degrees for 35-40 minutes. Pierce with a toothpick to make sure that the cake is cooked.
To my love to serve it with vanilla ice cream or with a bit of whipped cream. Ready and finite... Et voila!
Tips and tricks:
Prepare it in individual portions. Your guests will love.
Level of difficulty: easy
Preparation time: 1 hour
Seating: 20 servings