"Happiness is not a goal, if not a way of living. Sign up!"

There are times that it is worth going to the other side of the city where we are to get to know a new bakery, a famed restaurant or just out of pure curiosity.
The inspiration for this recipe I have on one of these visits to Danish pastry. These cinnamon buns they are the quintessence of Scandinavia and you will find countless variants in Norway, Denmark, Sweden and Finland. This that I bring today is ideal in a breakfast, brunch or lunch. Comes directly from Denmark fresh, fresh... do you want?. As we go!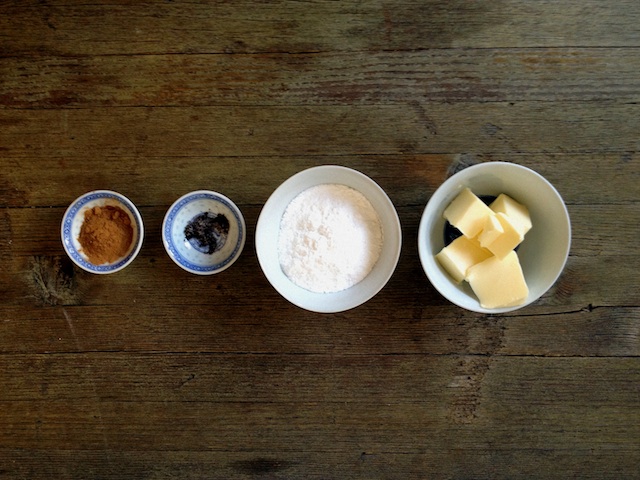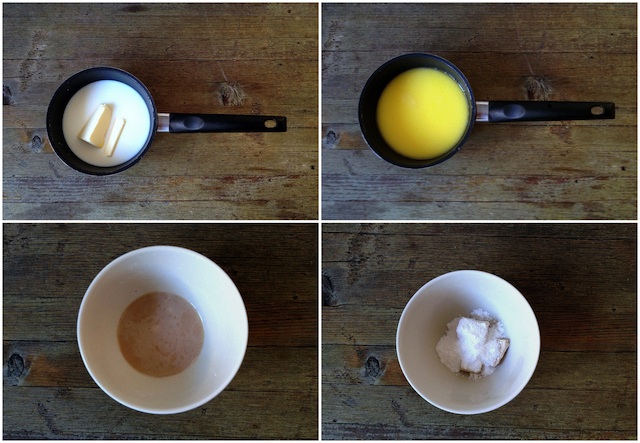 Ingredients
For the dough:
225 ml milk €0,13
75 gr of butter €0.30
425 grams of wheat flour €0.23
90 g of icing sugar (you can grind it at home with the Thermomix or a grinder) €0.10
1 teaspoon cardamom powder €0.15
1/2 teaspoon of sea salt €0.03
20 g of fresh yeast €0.10
1 beaten egg €0.12
a teaspoon of sunflower oil €0.03
For the filling:
75 gr of butter-temperature environment €0.30
75 gr of icing sugar 0.08
2 teaspoons cinnamon €0.10
1/2 teaspoon vanilla salt. In some stores gourmet sold it as such, but as I did not find it I decided to invent: I mixed equal parts sea salt with vanilla powder, and that mix I used half a teaspoon for the recipe €0.15
For coverage:
A medium egg €0.12
Do brown sugar grain thickness €0.10
Pearlized sugar grains. It is a white sugar in very fat grains used to make waffles. I buy it at Fass, a German shop in Madrid. But you find it not passes nothing, in fact the original recipe that I learned does not lead her, but gives it a touch of crisp extra delicious €0,20
Total €2.24, i.e. €0.28 if we distributed it among 8 generous servings. Cheaper than a snack to a delicious breakfast, brunch or a snack of outstanding.
Directions
1. heat the milk in a saucepan with the butter until it melts. Remove from heat and let cool while you prepare the rest of the recipe. By heating the milk we make bowling come out tender and juicy.
2. in a bowl, undo the yeast with the sugar pill. But do not believe it, you moving fresh yeast with the icing sugar, we will become yeast in a creamy mixture (30 seconds or less!).
3. place the rest of the dry ingredients in a bowl: flour, cardamom powder and salt.
4. add yeast to our Bowl with the flour mixture. Mix with a spoon.
5 make a hole in the Center and pour lactated milk with butter and beaten egg mixture, and mix until the dough is homogenous.
6 take a plastic bag of frozen and put inside a teaspoon of vegetable oil. Make that oil impregnate well inside the bag and tucked inside our masa. Close giving a couple of turns to the bag and let stand for 30 minutes.
7. to prepare filling, using an electric mixer beat the butter.
8. with the help of a fork, add the sugar and mixed once, beating with rods. In this way we will avoid that sugar jump by putting all lost.
9. Add the ground cardamom and cinnamon and beat until everything is well mixed.
10 grease the mold you are going to use.
11 flour a surface for working our mass. Remove the dough from the plastic bag.
12. with the help of a pastry roller, work the dough until we have a plate of approx. 35 cm x 25 cm.
13. with the help of a spatula, spread the sweet cream butter on our plate of mass. We will start Center and mass and gradually we will be distributing it towards the ends.
14. once we spread the filling well, begin to roll the dough starting from one end of 25 cm. We will carefully rolling the dough to form a joint.
15. using a sharp knife that is not saw, cut the cylinder approximately 3/4 cm thick slices. We will cut the first and place it in the center of our mold with cut side up.
16 place following slices around the first. They must check out 7-8 slices.
17 cover the mold with a cloth and let it sit for another 30 minutes in a warm place until the cake has doubled its volume: I turned on the oven for a few minutes at 50 degrees. Then I turned it off, and let stand for my cake in the oven.
18. last this time because we can complete our cake and bake it.
19 Preheat oven to 180 ° C.
20 beating with a fork in a bowl the egg, and using a kitchen brush, brush the entire surface of the mold egg.
21 sprinkle with brown sugar and sugar Pearl our cake.
22 placing mold in the oven at medium altitude for about 20-25 minutes.
23. When is the mold cold, remove from pan and let cool on a wire rack.
Enjoy it because it is a pleasure... Let me know!
Tips and Tricks
Substitute fresh yeast for an envelope of Baker's yeast. In that case it diluted in a little milk and let stand 2 minutes before mixing with the other ingredients.
You can freeze it one time baking and defrosting temperature environment (about three hours depending on the ambient temperature).