"The best of dreams is that sometimes they can meet"
The Whoopie Pies (guupi feet) are fairly common sweets in the Northwest of U.S. (between Pennsylvania and Maine). In Maine there is even a contest to see who eats most the day of the Heritage Festival. The whoopie pie isn't a biscuit sandwich, or a cake. The main features of the whoopie feet is that they are soft, round and with a generous and creamy filling. They are delicious.
I found them looking for ideas and recipes to time Halloween that is approaching. You know how to celebrate it in British influence and celebrated especially countries which is for children in the United States. It is not a typical sweet of that time but looking and looking, one thing led to another... and seeing the look so great that they had, I decided to cook them. Halloween, you will go up the coming week some of the delights that will make the Halloween workshop at cuckoo Events next Saturday with children. If you want to enjoy the rest of my published us recipes, click HERE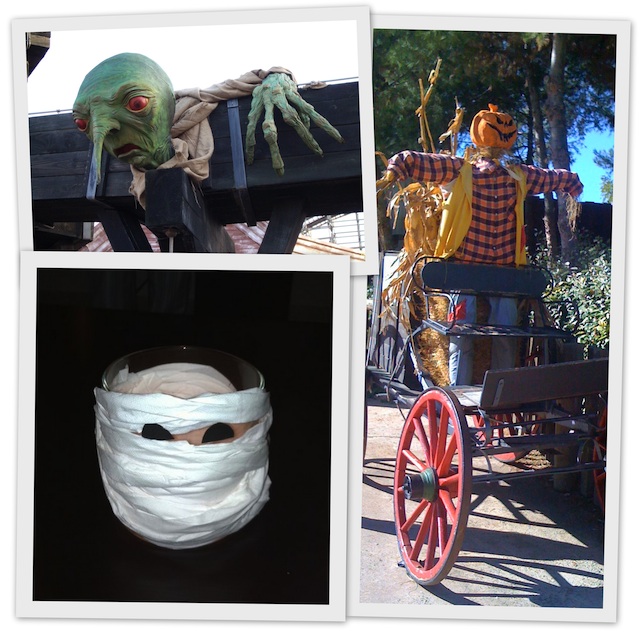 Its name comes according to the legend, a typical dessert at meals parents preparing children Amish When going to school. When the children opened the bag with the food prepared and saw their dessert they shouted "wuupi!", and hence arose the name of these delicious pies.
All kinds of whoopie pie, the most common one is chocolate with filling of cloud cream (marshmallows), and are found everywhere in the Northwest of the United States: in cases of supermarkets, petrol stations, wrapped in plastic film role... Are also very common flavours such as vanilla, pumpkin or with chocolate chips.
I will tell you that they are delicious and are very comfortable to prepare. The part of cake of the whoopie pie, can be frozen once it has cooled completely. First, get into the freezer in a tray, and after an hour, when they are completely frozen, are passed to a freezer bag with zip (zip closure) and you can freeze them for a month. When you go to eat, should let them thaw at room temperature for at least two hours before filling them.
You can also choose to freeze Stuffed: are wrapped in paper film one by one and are preserved in the freezer up to a month. Proceed with the freezing as explained in the previous paragraph, and ready.
Although in my opinion, the best way is to eat them the same day that fill, because they tend to stick, and if stacked, will unite with each other. If we will fill a day before eating them, will have to put them in single layer and some flat tupper, and cover them.
This delicious vegetable shortening leads Crisco. I know that it is not a highly recommended ingredient, and rarely (I think that this is the only exception), you will see me use it, but on this occasion it is essential and can not be substituted by butter for margarine. Crisco is an American vegetable ghee, used by them and that you can buy in shops as Taste of America (Madrid), The American Shop (Madrid), La Casita dulce de las flores (Malaga) and in a lot of online stores.
Although the most famous chocolate with cream of clouds, I decided to prepare these lemon which have been delicious. I hope that you have tempted you enough to encourage you to prepare them! Dare you with this new recipe?

Difficulty level: intermediate
Preparation time: 55 minutes
Seating: 24 servings
Ingredients:
For the cookies dough:
2 cups and 1/4 of flour (250 g flour) €0.17
1 teaspoon and a half of yeast €0.10
1 teaspoon of bicarbonate €0.07
a pinch of salt €0.03
4 tablespoons butter to temperature environment (100 grs) €0.40
4 tablespoons Crisco (vegetable butter sold in pastry shops and online at a lot of sites) (100 grs) €1.47
1/2 cup (115 grams) sugar €0.11
1/2 cup (115 g) brown sugar €0.22
2 large eggs €0.21
1/2 cup (125 ml) buttermilk. In British supermarkets or sometimes in Lidl. If you don't have buttermilk, you can replace it by the same amount of milk with a dash of vinegar, or the same amount of creamy yogurt Danone nonfat. €0.24
the lemon zest €0.05
the juice of a lemon €0.05
For the cream:
1/2 teaspoon natural vanilla extract (you know that if you don't have natural extract, you can use that you may have, will be a bit different) €0.15
1 liter of cream €3.70
5 tablespoons sugar €0.25
Total €7.67 among some 24 whoopie feet coming out, we speak of 0, €32 by each delicious lemon cake filled with cream. Ummmm!
Utensils:
Oven
Rods or electric mixer
Bowls
Baking paper
Pairing:
For this dessert that can be well served afternoon tea, I would recommend you a tea. There are many kinds, but on this occasion I would recommend you a Lady Grey Tea of Twingings €2.15 box of 25 bags.
Preparation:
1 switch on the oven 175 ° C in air turbine (if it is not, in normal position).
2. place a baking up a baking paper. Repeat with other deck, so we have prepared two trays.
3. in a bowl, mix the flour, baking powder, the baking soda and salt.
3. in a large bowl beat two butters with the sugar using a rod or electric mixer until a creamy mixture (about 3 minutes).
4. Add the egg and continue mixing until all ingredients are well incorporated.
5. Add half of the flour and half of the buttermilk and mix down with a spatula that remains stuck to the sides of the bowl.
6. Add the rest of the flour and the rest of the buttermilk until you have a creamy mixture. Then add the lemon zest and lemon juice and stir for two minutes until everything is well incorporated.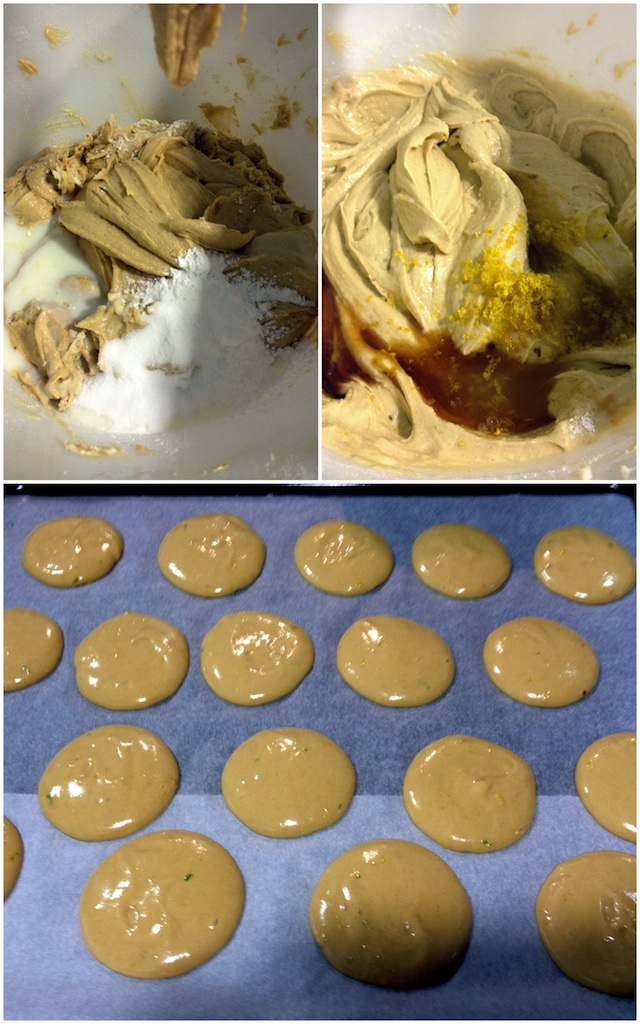 7. with the help of a spoon, put a spoonful of dough on the prepared baking tray, separating each pile about 5 inches each other.
8 bake for 10 minutes or until Biscuits are lightly browned.
9 remove from oven and let cool in the pan for 5 minutes. This past time to pass them to a grid so to cool fully.
10. using an electric mixer, assemble the cream with sugar and vanilla until creamy in texture.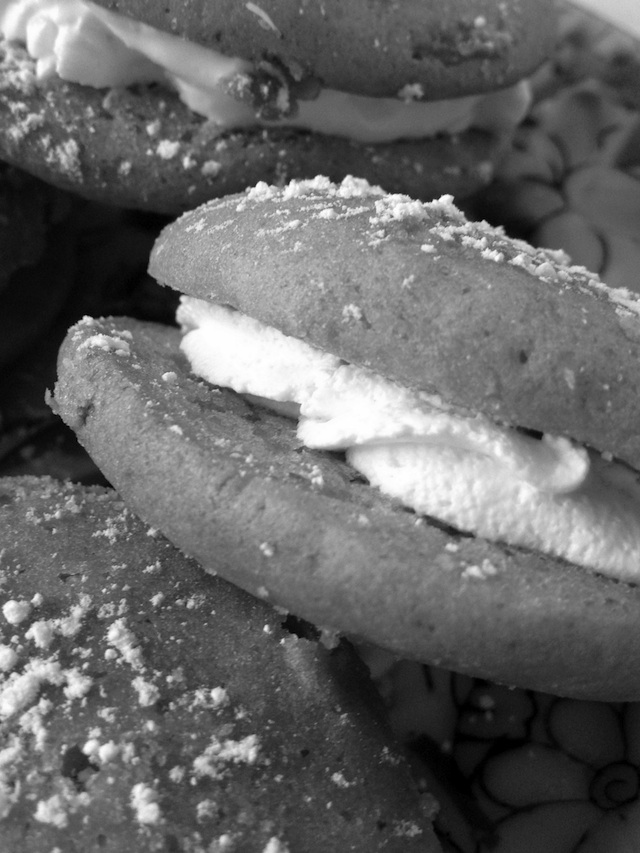 11. fill with whipped cream making a sandwich with the biscuits. Yammy!. Delicious.
I leave the video step by step of making the feet of lemon Whoopie: enjoy it.
Notes:
-Also you can subscribe to receive updates in your email HERE.
PS: We are ranked 17th in blogs. So again I add the image link to vote for my blog contest Blogs 2012, in the category Best food Blog... Please, if you have a minutillo, pichad below and vote for my candidacy in the corresponding category. We must continue to give war, share it with your friends... Mil Gracias! for your support and for your time. Kisses