I still remember the first time I tried these mussels. It was in Chez Léon , in Brussels, the first time I visited the city. One of my best friends was getting married there, and he prepared us a spectacular gastronomic tour. Just after landing, he took us for lunch to have potato fries and mussels at this restaurant which over the years has become one tourist attraction rather than a culinary review, but still it deserves a visit it if you get to the city.
Once back from this fantastic trip (we also spent a week in the Netherlands and the rest of Belgium), I decided to do these mussels. It was not difficult because the flavors were clear enough: white wine, celery and cream were basically this delicate and tasty sauce ,so original !.
Mussel is one of my favorite mollusks, and I love to prepare them with curry, those mussels kerala that raise so much passion among my guests whenever I make them. These for today are very creamy and the only thing that must be taken into account is to serve them with lots of bread, because one can not stop dipping bread.
An awesome dish that reminds me of my beloved Belgian friends and that today I bring to you so hoping you will enjoy them as much as we do!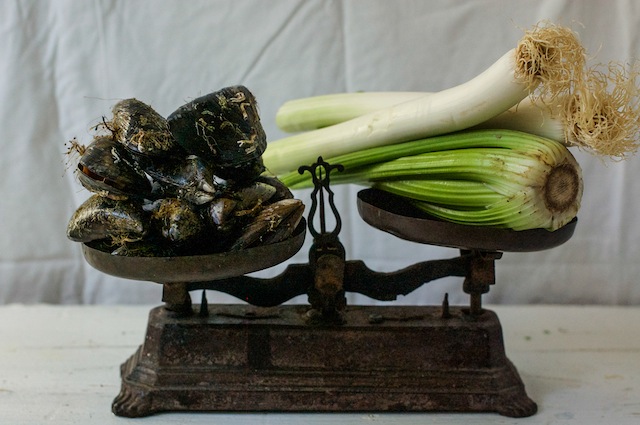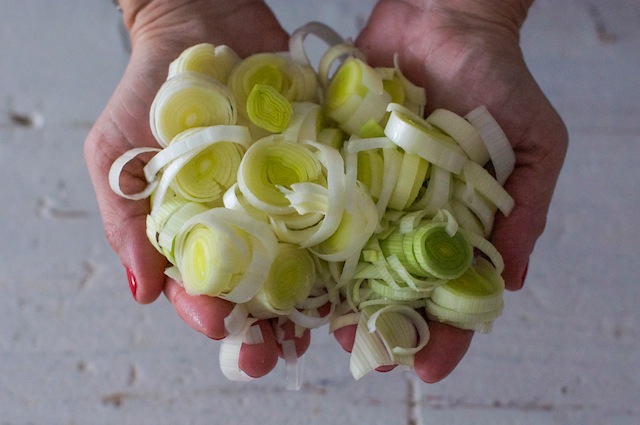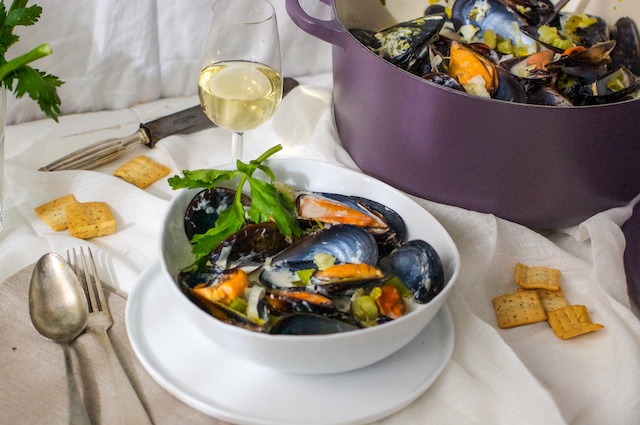 Ingredients
2 kg of mussels €4,00
2 leeks or shallots €0.60
1 bunch celery €0,50
500 ml of dry white wine €0,60
80 g salty butter €0.40
500 ml of cream €0.80
Pepper 0.04
Salt €0.02
Total €9.02 posed among the six generous servings we will have with these ingredients, € 1.50. A dish of luxury at a great price
Directions
1. Clean and rinse the mussels well removing beards and remains that the shells may have. I literally scrub with a scouring pad because I like very clean.
2. Wash and chop the celery. Chop leeks or onions. Reserve.
3. in a large pan, fry in butter leeks for 2 or 3 minutes. Add the chopped celery.
4. Add the white wine and the cream and bring to a boil. Leave to reduce to simmer for 10 minutes.
4. Add the mussels. Add salt and pepper.
5 Wait until the mussels open over high heat (about 3-4 minutes), moving with the help of a spatula or woden spoon.
6. When all the shells are opened, serve in a bowl with lots of sauce.
Tips and Tricks
Add some shallots, chopped
Decorate with a sprig of parsley or celery leaves
Difficulty: easy
Preparation time: 30 minutes
Servings: 6