There are times when one finds inspiration for cooking in a memory, in a book or in a restaurant; watching a movie or talking to friends. But other times, it's not that you get inspiration, but that you just find the recipe. And that's what happened with this delicious cream of pumpkin with red curry and coconut.
Pumpkin cream is a favorite in my house. In winter we have dinner every day different vegetable creams, likewise missing in summer never salmorejo.
But this recipe isn't always. In one of those days where my friend Cris invites us to eat at his house, served us this cream which I thought was really delicious. It is the traditional pumpkin but with some variations that make it different and original.
Can be served hot or cold, although I admit that my I like much hotter. If you cannot find the Red curry paste you can do it yourself, although this paste is in all the shops of Chinese power.
I hope you enjoy it!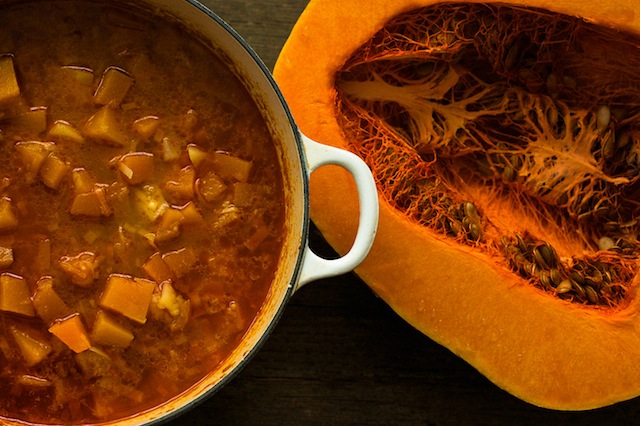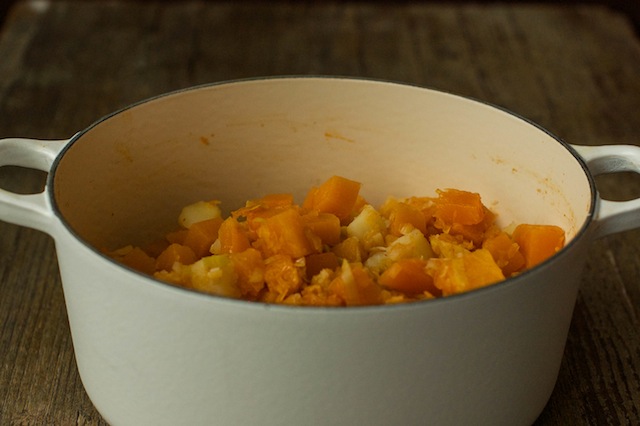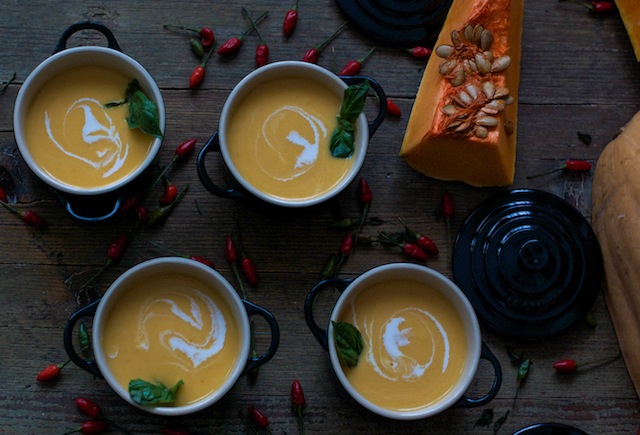 Ingredients
1.5 k fresh pumpkin €3.00
1 leek €0.35
2 potatoes €0.30
1 liter of water €0.15
400 ml coconut milk €1.00
1 teaspoon Red curry paste €0.20
12 dl of olive oil extra virgin €0.30
a little milk or cream of coconut for garnish €0,20
Total € 5.30. You will get about 12 servings of cream so each portion costs €0.44. A dish of hot season for a lunch or evening in autumn and winter with an original touch ...as always.
Directions
1. Thinly slice the leek. Cut the potatoes and the pumpkin into pieces.
2. In a saucepan heat the oil and sauté the leek.
3. When is the leek cooked, add the curry paste and FRY for a couple of minutes.
4. Add pumpkin and potato pieces and fry until slightly browned. Add water to cover and leave to cook for 30 minutes until the pumpkin is tender.
5. Drain off the water and put the pieces of squash and potatoes in food processor or in a large bowl to blend them until obtaining a fine puree.
6. Add coconut milk and blend until obtaining a fine and smooth cream. Return to the Pan and bring to a boil.
7. Add salt and curry if necessary and serve very hot with a ribbon of coconut cream on top.
Tips and Tricks
Serve very hot
Prepare cream in advance and heat up before serving.
Serve with some crunchy onions or some fried bread croutons to give a crispy touch
Difficulty: easy
Prep time 45 minutes
Seating: 8 people