While in Javea Carol, one of the daughters of my friend Cris, made me some Shortbread Cookies or cookies which are my favorite. Carolina is only 8 years old and since she was younger has developed a natural flair for cooking. She enjoys very much and is great to see how she bakes perfectly recipes that many of my friends would not be able to make.
One of his favorite recipes are (Shortbread Cookies), butter cookies, shortbreads that are very popular in the United Kingdom. They are baked at a low temperature to maintain its pale cream color and which must be sin because they are simply delicious.
Carol form them with your hands and not complicates the lives of, then it makes the holes and when you have those lists asks for help to put them in the oven and alerts when they should remove them. A crack that I am sure will come very far! Shortbread Cookies today are cookies from Carol and I dedicate to it with all my love today's post.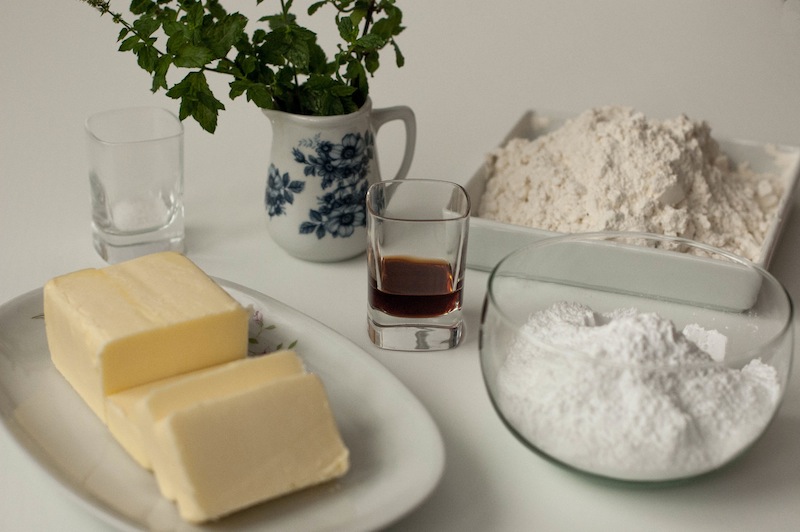 Ingredients
230 g of flour €0.12
115 g of icing sugar €0.09
250 g butter at room temperature €1,25
1/2 teaspoon salt €0.02
2 teaspoons of pure vanilla extract €0.60
Total €2.08 that divided among 8 cookies size XL coming out, is €0,26 per serving. Nothing cheaper for a cookie so exquisite
Directions
1. in a bowl of an electric mixer with a paddle attachment, beat butter at high speed for about 4 minutes until butter is creamy and smooth.
2. Then add the sugar carefully: the best thing to do is to add it and mix with an spatula at very low speed until no trace of sugar is left. Then increase speed and mix for two minutes.
3. Add the vanilla and mix for 1 more minute.
4. Remove the Bowl from the mixer.
5 Mix the flour sifted with salt and pour over cookie dough.
6. With the help of a wooden spoon, mix the flour with the butter dough with outflanking movements until everything is well incorporated.
7 Pour the dough in the cake tin.
8. Cover dough with a plastic wrap and with help of the hands placed on the plastic wrap, distribute the dough so that it is flat and uniform. Leave the dough on the fridge for an hour.
9 Sprinkle dough with a tablespoon of sugar.
10. Using a round cookie cutter, mark in the centre and using a sharp knife, cut the dough into 8 equal portions as you would with a pizza a pizza.
11. With the help of a toothpick mark holes over the entire surface of the dough.
12. bake the Shortbread Cookies to 150 degrees (heat up and down, not with air) during a hour and 20 minutes (depending on the oven equal need more or less time, but is important that the cookie not is dore). You will know it is done when the edges begin to brown slightly.
13 remove from the oven and redial portions with a sharp knife. Cool the Shortbread Cookies completely on mold. Unmold once cold and to attack!
Tips and Tricks
You can make the cookie dough the day before and bake when you need to.
They can be stored in airtight container for a few days. Instead of baking them in a cake pan, you can cut and bake them in rectangulars, which is another original form
These cookies are great served with a lemon tea in the summer and a hot tea in winter.
Preparation time: half an hour plus time for cooling in the fridge
Servings: 12
Difficulty: easy