"At the heart of all winters lives a throbbing, and behind every night spring, comes a smiling aurora"
We have here the cold, and therefore is always rigged to go into the field. It's been the time of bathing suits, the sardines on skewers and heat at the beach, to make way for a time in which it gives pleasure to enjoy the nature in the field, and if it is in good company... even better.
And of that I am going to speak today, another kind of journey, something closer to the villages of Malaga inside, to the field. A precious field that is located in the village of Cortes de la Frontera, a wonderful hideaway Valley Guadiario, in the mountains of Roundwhere we spend a few unforgettable days.
And with both field it entered me a dreadful hunger. Today I bring you a cobbleran easy dessert and delicious that it you "is a broken" (dessert) "that for a descosio" (snack). The cobbler ('shoe') is a traditional dish of the United States. It is a dessert that normally carries fruit and a filling that is and inflates in the oven. At the end is a crust over with toasted appearance. And that is what we will do today. I also took to bake in a super low pan that my friends sent me, among others, of BRA and in gratitude, the outcome obvious. A cobbler of pears: a deliciously soft cake with the crispy touch that gives the cumble I incorporaré you fabulous! I must say also that apuntéis it, one of the best combinations in desserts is the PEAR with vanilla. Let me know after trying this...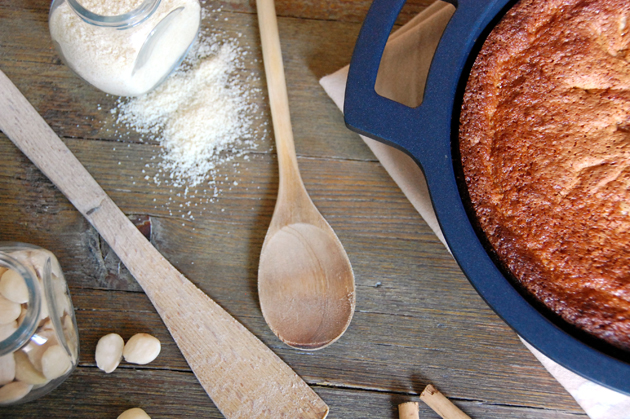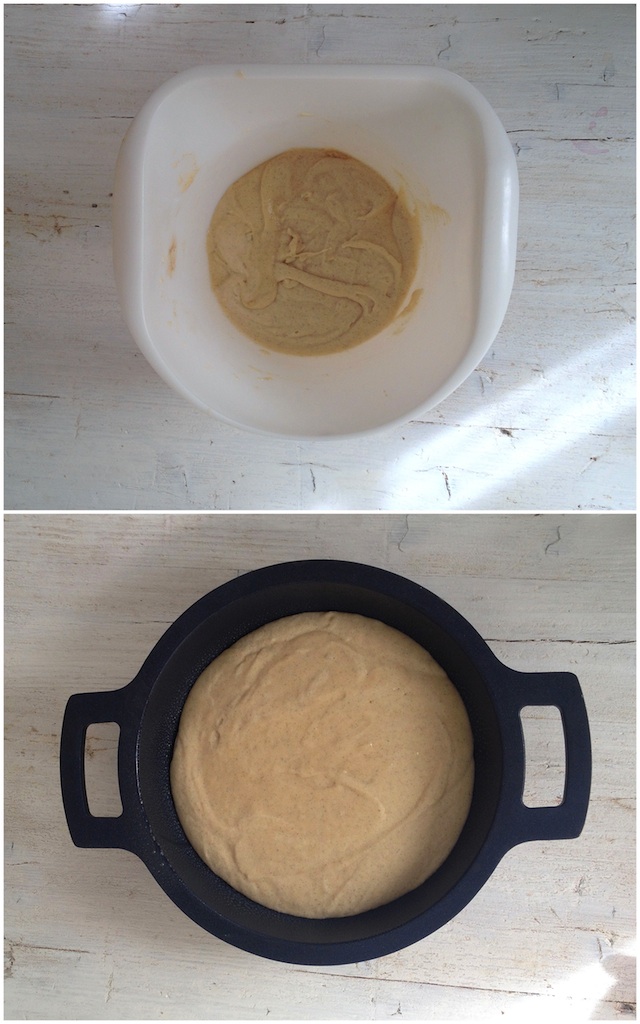 Ingredients
For cobbler
45 g almond ground €0.55
1 teaspoon and a half of baking powder €0.08
115 gr flour €0.07
180 sugar €0,20
100 gr butter €0.40
110 gr milk €0.06
1 egg €0.12
1 teaspoon all spice (a mixture of spices delicious cinnamon, nutmeg, ginger and nails, so if you don't have all spice you can put a pinch of each of these spices) for €0.15
a pinch of salt €0.02
4 pears cut into wedges €1,40
a tablespoon of vanilla extract €0.05
For the crumble
50 GR butter cold €0.20
4 tablespoons of brown sugar €0.09
4 tablespoons flour €0.02
Total €3.41, i.e. 0.42 per serving. Cheaper impossible!
Directions
1 Peel the pears and cut them into wedges. Book
2. melt 100 g of butter in a frying pan. I as I bake it in a pan, I decided to use it, but if you are going to bake in a mold, then you give it a couple of turns to pears and pass them to the mold.
3. in a large bowl mix all the ingredients of the cobbler: the ground almonds, baking powder, flour, sugar and spices. Mix well.
4. add milk, salt and vanilla extract and beat well.
5. Add the egg and beat well.
6. using an electric mixer beat all the ingredients until the mixture is homogeneous. Pour this mixture over pears
7. in another bowl, dice the cold butter.
8. Add the brown sugar and flour and mix with the fingertips until appearance of coarse sand. Place top cake distributing pinching dough above.
9 bake for 45 minutes at 185 degrees. If we see that last one time is roasted too, cover with a foil aluminum and continue baking.
10. once spent 45 minutes, click to ensure that skewer comes out clean and our cake is ready.
11 cool for 30 minutes at least before taking, although to my I prefer this warm dessert cold. Easy, quick and delicious. You can order more?... Tell me how you gone with this recipe
Tips and Tricks
-Do it with apples if you don't have pear, you will get a sweet taste, with a touch of acid and delicate
-Test to add hazelnuts ground instead of almond, you'll see change
-Accompanied by a scoop of ice cream for a mega-goloso dessert. You love your children
This cake is delicious for dessert, but you can also take it snack. For lunch I recommend you accompany it with a delicious infusion has no caffeine and they can also take the children. It's the infusion Roobois, one of my favorites. I love that is aromatized with vanilla brand bags. Your price €1.18 20 sachets box
Level of difficulty: medium
Preparation time: 60 min.
Seating: 8 servings