"It's the chance to fulfill a dream that makes life exciting"
I love it Inglaterra and everything that brings with it. Its culture, its gastronomy and its people. One of my favorite sites is Stratford-Upon-Avon and one of the rides more boniutos that runs along the banks of the River Avon.
We can return the opposite bank occupied by a large park for children. It is a very short walk, just a couple of miles round-trip, but it will allow you to enjoy a face different from Stratford-Upon-Avon. Another day, that'll take you by the buildings of the city, but today I hope that eithers like the ride.
And after this magnificent promenade has entered me hungry. I do not resist these delicious bundt cake marbled chocolate and orange. You know that I love thebundt cakesand it is pleasure for the eyes and for the taste. And after the hike, have earned them don't you think?
That I love the bundt cakes already know it. I really love how cooked the biscuits in the oven in this type of molds and above all, I love the way so beautiful they take. The best and which ones I like d are the of! Nordic Ware, but also the most expensive.
This is an imitation of one of their models that I bought at Lidl by 5 euros I want to remember and which, although it has nothing to do with my Nordic Ware, also goes out very nice.
For today's recipe, I propose a delicious oranges and chocolate and brown sugar cake. Fancy? Therefore I invite you. We are going to the kitchen.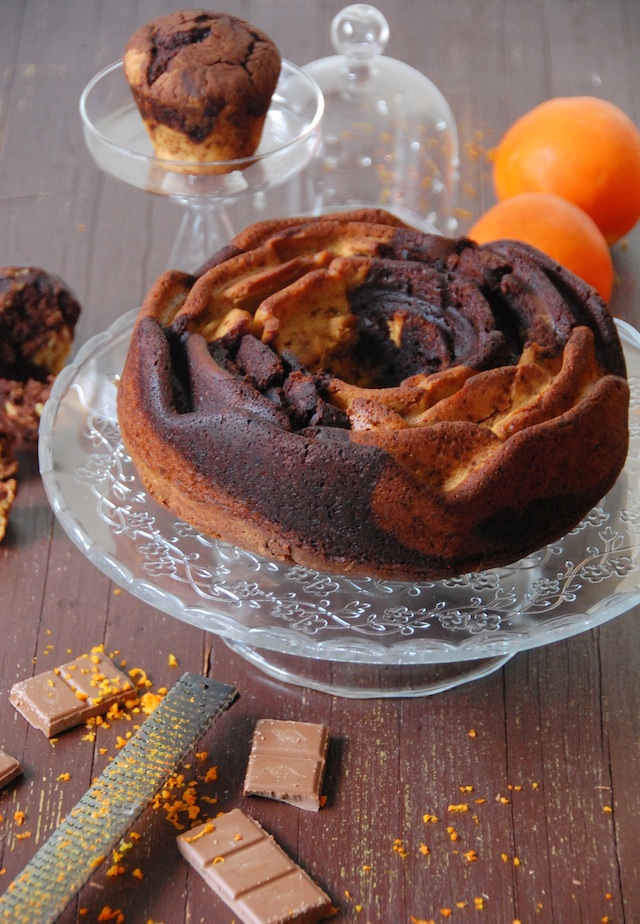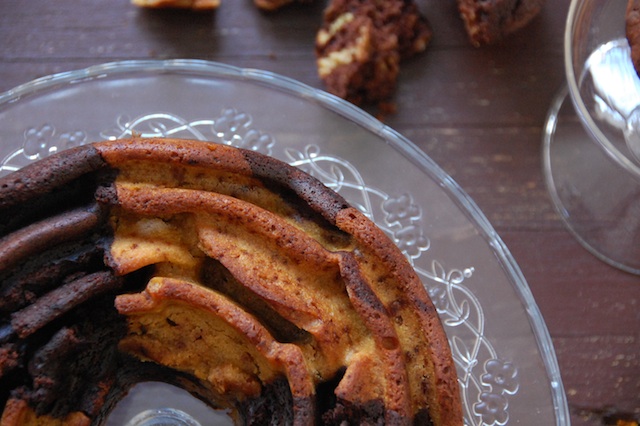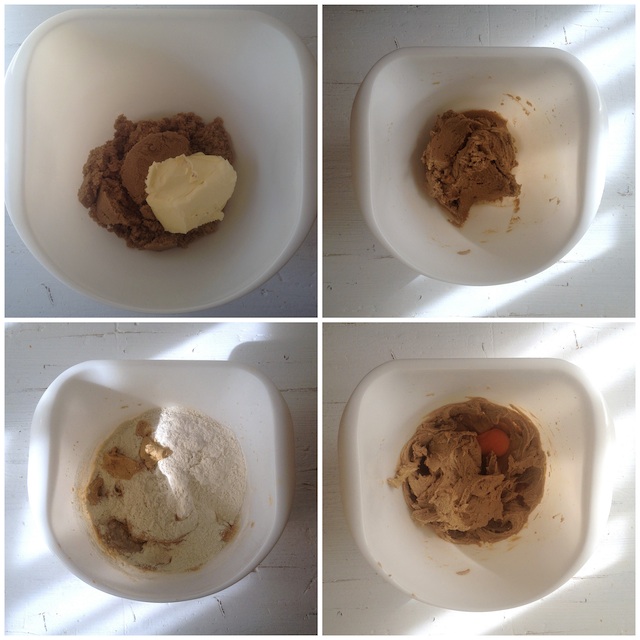 Ingredients
500 g of flour €0.25
1 teaspoon and a half of baking €0.10
1 pinch salt €0.02
1 teaspoon of baking powder €0.10
150 gr dark chocolate melted €0.95
1 tablespoon of instant coffee (serves also decaf that is what I used) €0.10
200 g water €0.02
190 g of butter at temperature room €0.80
465 gr of sugar soft and fine moreno (light brown sugar) it is much better than our brown sugar and you can buy it in any herbal, the super El Corte Inglés and pastry shops €2,00
3 large eggs at room temperature €0.28
2 teaspoons of pure vanilla extract €0.30
145 ml of sour cream or sour cream (if you cannot find it you can replace it with the same amount of cream with two teaspoons of lemon juice, although it is not exactly the same you can serve) €0.80
1 orange €0,25
3 tablespoons white sugar €0.25
Total €5.92 posed among the ten generous pieces that can be drawn at least €0.59 the portion. The three "b": good, nice and cheap, very cheap isn't it?
Directions
1 turn on the oven to 165 degrees
2. in a bowl, sift the flour with the yeast and the bocarbonato. Book.
3. in a bowl, put the chocolate and the coffee and add the water boiling. Mix with a spatula and set aside.
4. with the help of a blender or thermomix, mixed with an egg whole Orange and white sugar until a paste is made. Book.
4. in bowl of electric mixer, beat at low speed the butter with the brown sugar for 3 minutes until the mixture is fluffy.
5. Add eggs one at a time beating well until mixture is well blended before the next.
6. then Add vanilla and one-third of the flour. Beat well and with the help of a spatula down walls mix that has been staying stuck.
7. Add the other two parts of the meal, one at a time, beat well after adding it.
8. once it is well integrated to add the sour-cream or cream sour.
9. divide mixture into two parts and add one of them to the bowl with the chocolate. Mix well and set aside.
10 Add the other half Orange mixture and mix well. Book.
11 fill the mould with mixtures, alternating chocolate and orange so then to unmold it, the cake is like a marble with mixed colors.
12 Hornar for 20 minutes or until the prick it with a needle, this comes out clean.
13 let stand for 10 minutes before removing from pan.
14 after unmolding cool completely on a rack for at least one hour.
Enjoy!
Tips and Tricks
Substituting Orange mandarins, lemon or for a little more than vanilla.
Add a few tablespoons of pure cocoa powder if you want to get a more intense chocolate flavor
Use a rectangular mold and get the famous cake of life.
With this soft delicious cake I am going to recommend the Bols brand vanilla liqueur. Advocaat is called and is liquor egg yolk, vanilla and brandy similar to the punch but that is delicious taken as the basis of your favorite cocktail or shot. Rich, rich. €9.62.
Difficulty level: intermediate
Preparation time: 50 minutes approximately
Servings: 10