They are not falls or hits that make fail man; but his lack of will to get up and move forward
¡Happy Bundt Cake Day!
You know that I love going to the markets of the places I visit. Today I took one of the most famous of the world in which the variety of products that can be purchased is not the largest, but where the colours and smells transport us to the country of Aladdin and Alí Babá and the 40 thieves. It is of the Spice Market from Estambul.
And with so many spices, I remembered one of my favorites. Vanillapure vanilla extract or vanilla in pods. So natural, so aromatic and above all so subtle and characteristic. Do you fancy a little? As you will already see what knows the cake today.
November 15 is celebrated the day world of the Bundt Cake)Bundt Cake Day). Basically it is a cake that is baked in molds with a ring leaving a hole in the Center and presenting relief so to unmold the cake to it is not smooth.
The word Bundt It has its origin in brand mold Nordic Ware, who is the Queen of this type of manufactured high density aluminum molds and in the 50s and 60s He popularized them in the North of the United States. They today are the world of this type of molds, and every year one or two models to the market, take sometimes new, sometimes reissues of which were manufactured in the past.
I am not going to deceive: they are expensive molds but are a great investment. The danger is that they generate addiction and as they can not be stacked, storage becomes a problem. With everything and that I adore them and today I present you a new one. The Blossom in which I did my version of the cake of aunt Mildred, those industrial cakes that sold in supermarkets and that a friend had always at home. They were delicious and today I bring to you do at home. You notice: the cake will fly one time begin it, so beware the empachos!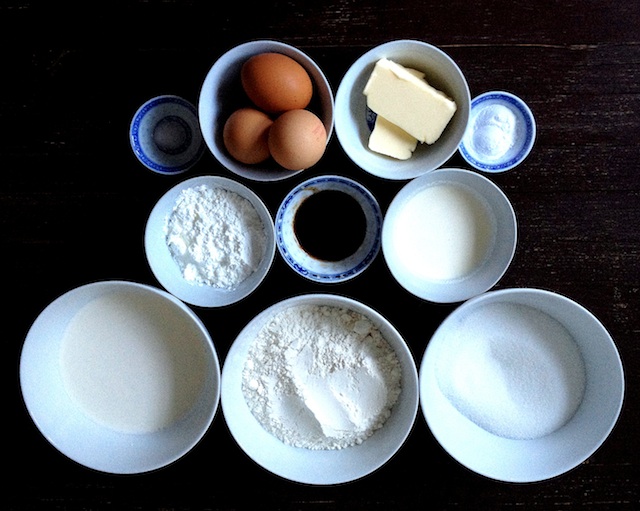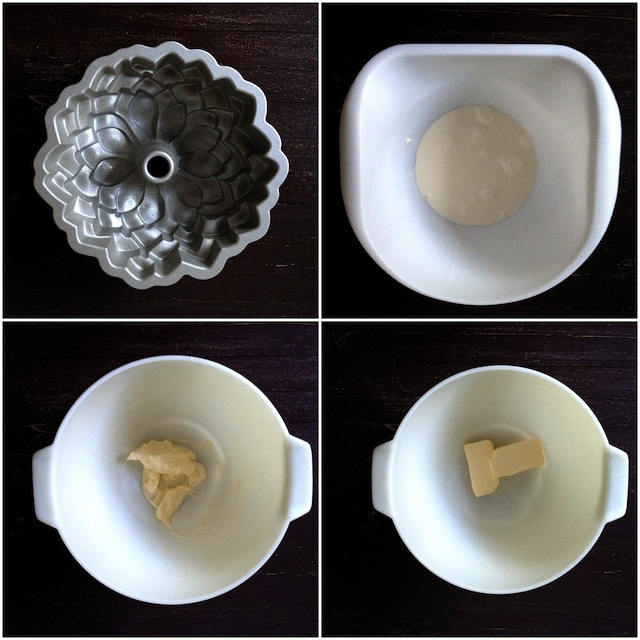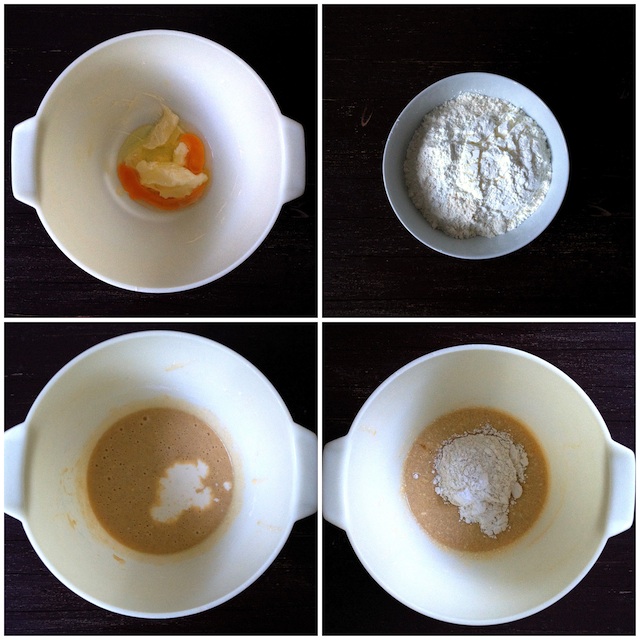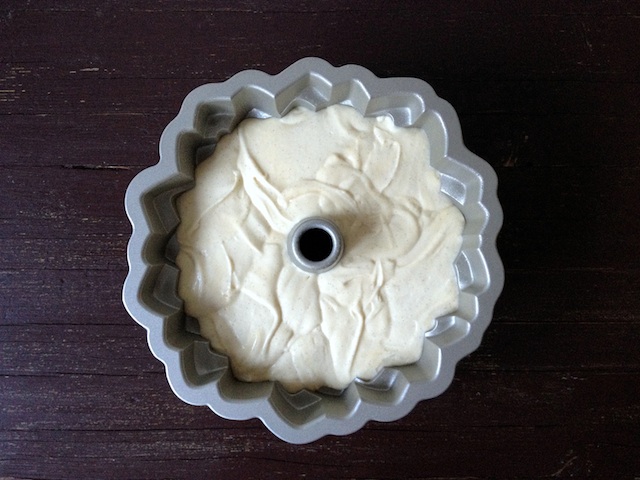 Ingredients
240 g of sugar €0.18
300 (minimum 35% FAT) cream €1.02
1 tablespoon sugar to mount the cream €0.05
220 g flour €0.10
60 g cornstarch €0.10
2 teaspoons of baking powder €0.07
1 pinch salt €0.02
60 g of butter €0,24
3 xl eggs €0.37
3 tablespoons pure vanilla extract €0.95
100 gr. Soured Cream (sour cream that is much more acidic than normal cream). We can replace it with cream semi mounted which will add a spoonful of natural yoghurt unsweetened. €0,50
Total €3.55, i.e., €0.29 per each piece. Cheaper impossible!
Directions
1 preheat the oven to 175 ° C.
2. grease a mould with spray or butter.
3. in a bowl mount the liquid cream. For this purpose the cream must be very cold and have at least one 35% fat. I.e. not serve us the cream for cooking the light.
4 using an electric mixer Beat butter until you switched to a color almost blanco.5. Add the sugar and beat until the cream this soft and fluffy.
5. at that time add eggs one on one until the mixture has a creamy texture. To do this, it will be easier to beat a high average speed.
6. Add the vanilla and lower walls of the bun which has been left unmixed. Beat until everything is well incorporated.
7 mix in a bowl the flour, yeast, salt and cornstarch.
8. Add the flour in three times alternately with the soured cream, so we will add two or three tablespoons of flour mixture and when has mixed it the dough well, then add a couple of tablespoons of soured cream. So until you have added all of the flour mixture and the soured cream.
9. Add the whipped then: stop the blender and pour the whipped cream on our mix. Start the mixer on medium speed until the dough is uniform.
10 pour the dough onto the greased and give a few hits on the counter to make sure that the dough has covered all parts of the mould.
11 Bake 45-50 minutes until to prick the cake skewer comes out clean of dough. If you use a bundt cake the Nordic Ware pan, should leave it to cook for between 50-55 minutes.
12. allow cake to cool for 10 minutes in pan. After this time, remove from the Tin it and allow to cool completely on a wire rack for about half an hour.
13 sprinkle with confectioner's sugar or cocoa powder... and you will see how to remember my recipe of biscuits of aunt Mildred... awesome!
Tips and Tricks
Prepare the sponge cake with in advance and freeze it already baked.
Dare to be included in the ingredients 100 gr. of your favorite dried fruit
Level of difficulty: medium
Preparation time: 60 min.
Seating: 12 servings
You can take this cake for breakfast, for snack... or fee as I, but it is delicious accompanied by an infusion. On this occasion a red tea pu-erh with hibiscus, Hollyhock and red fruits. Called meeting of the friends of Lateterazul (Pharmadus). Terrific. €7.73 the box containing 20 pyramids filled with this delicious blend fabric.