Not for the first time I talk about London... nor do I believe that it will be the last. Since before live there already hooked me. They say those who know me well that traveling is my vitamin and I would add that London is my top... I believe that it is of the few places in the world in which up to me like rain. I am missing fingers to count of times that I've been there, and not therefore presume know it 100 percent. I would say that there are cities such as this, rather than the live and visit them, by their continuous evolution, adapting to the times and its constant concern, they get to be trend model to imitate the length and breadth of the planet in every way, and therefore does not always show the same profile. There is always something new, now the Olympic Games. Who have not searched some corner of? film or referenced in any song or to buy something taken for some celebrity in the British capital?
There are many London into a single, vibrant, multiracial and innovative. From Asian supermarkets in the outskirts where to collect you spice hard to get here, to the best-known City crowded weekdays from gentelmen taking lunch and tourists trying to decipher the planes of the Tube. Is that many have "secret" places and shops to the last, but I'll take one of the most complete and fascinating tours of the West London, where the bohemian Westbourne Grove and vintage Portobello Road. I join?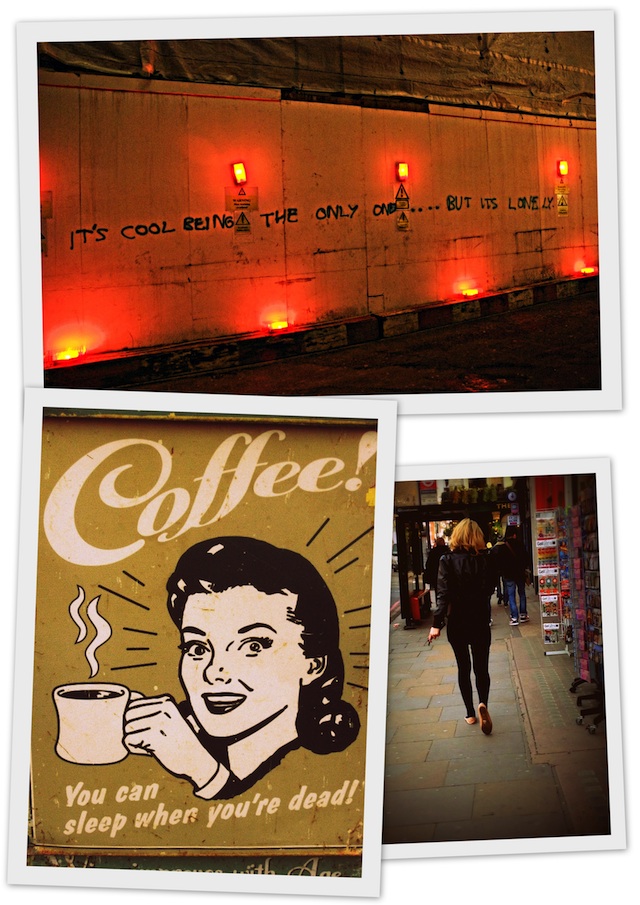 Westbourne Grove and its surroundings has become a quiet and exclusive haven residential in character, with small houses, parks, but above all... shopping. The nearest metro leaves us in Notting Hill Gate underground station, Bayswater or Queensway. It is a full area of boutiques signatures elegant and feminine, jewelry stores, cafes, gourmet shops and galleries where to go for shopping It is a pleasure for all the senses. To the South)South side), the 172 is Twenty 8 Twelvestore opened, Sienna Miller with his sister would know that it is so called because Sienna was born on December 28?.
Also worth a go through Mary's living and Giving shopa store model number 177 to the NGOs Save the Children opened in 2010. A novel concept that unites the best fashion, with a charity shop and much, but that much talent. Do not fail to visit the interior. It is a very original much changing the decoration. There are typically many people and insurance that you will find some fancy vintage, a good complement or any gift back for an affordable price, instead of the usual souvenirs, and also helps this project with a good deed. Write down it in your diaries.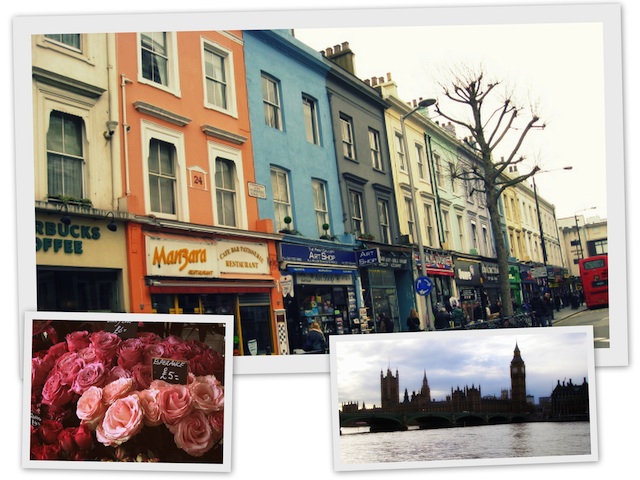 A little further to the North)North side), the 196 and the 236 in the same street, we have a large selection of beautiful and exclusive stores: Joseph clothing for men and women of impeccable cut and design very British. In the store you will find 7 for all Mankind, with the most desired jeans; Tom'san English deli where you can find only 100% British products; LK Bennett boutique where to find the best cocktail dresses; Smythson, a stationery design with leather goods of luxury where it is impossible to avoid the temptation; Nanette Lepore, New York design at the London shopping, and a myriad of brands such as Brissi, a store where you want to buy it all for the House. There are some sites in ecological where chop sandwich, sandwich and drink a coffee or a snack. To eat in the area The Westbournesomewhat more distant, in Westbourne Park Villas, with fresh produce, fine wines and beers, where curiosity is in that lunch menus change daily, something not very typical there. The terrace is enviable, the perfect place for a break along the way.
Whenever I go, I get to spend a full morning. There are plenty of marks established by the District: Ralph Lauren, Emma Hope, Mulberry, Alice & Astrid, Ventilo,... and all of them are scattered between design cafes and art galleries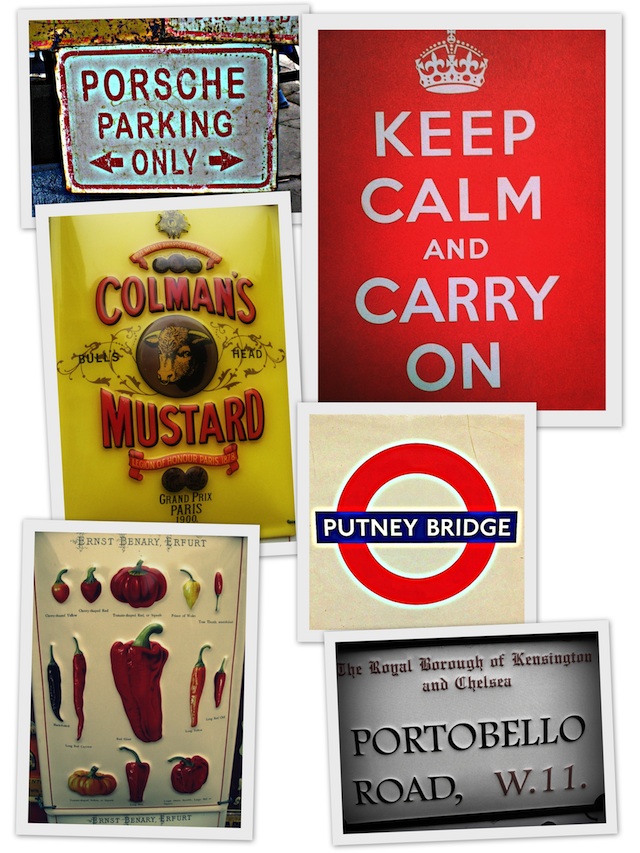 Since we are going to Notting Hill Portobello Road. All a melting pot of antiques, Bohemian, colorful and flooded retro air that surrounds it. Take the time because it gives for a calm and quiet ride. There are dozens of places where to browse and watch, id calmly. I will tell you my infallible: in 133 of this street is located which has been chosen as best bakery's cupcakes in London, The Hummingbird Bakerywhere you sucumbiréis before his famous Red Velvet, or a Vanilla Cupcake. Everything is usually delicious and is unforgivable to not pass to try one of their delicious cupcakes. But if not the sweet going, nothing happens, a little further on, on the opposite sidewalk is Gail's Bread, a place where the bread becomes art and the puff pastry creaks. There are a variety of quiches and pies, as well as the originality with which combine the snacks. They are fresh, artisan and very French. Make that there is enough staff Spanish, so do not hesitate to speak in our own language if you have difficulty with English.
The last stop is at 122 Kensington Park Road, to the left of Portobello Road. Here is the Temple of Paul Smith Westbourne House. A Victorian three storey house converted into a shop that is worth a visit if only to be to brighten the view. Do not miss the collections of children that so English that irresistible!... make it touch.
Well, the walk, the walk has ended. We collect. Take advantage of the drawing with the location that you have prepared with everything we have seen:

See Love London Loleta in a larger map
Oh! Oh!... I forgot something: is there anything more London than the hour of tea?... come on! Londonizate!. God save the Queen!

Few things are similar to the experience of taking a té inglés... in London, but in the absence of bread... I was not given wrong prepare a snack or afternoon tea, as my I like to call it, at home. It must always be composed of salty foods, first, and sweet then. For this occasion, the menu I've chosen has been: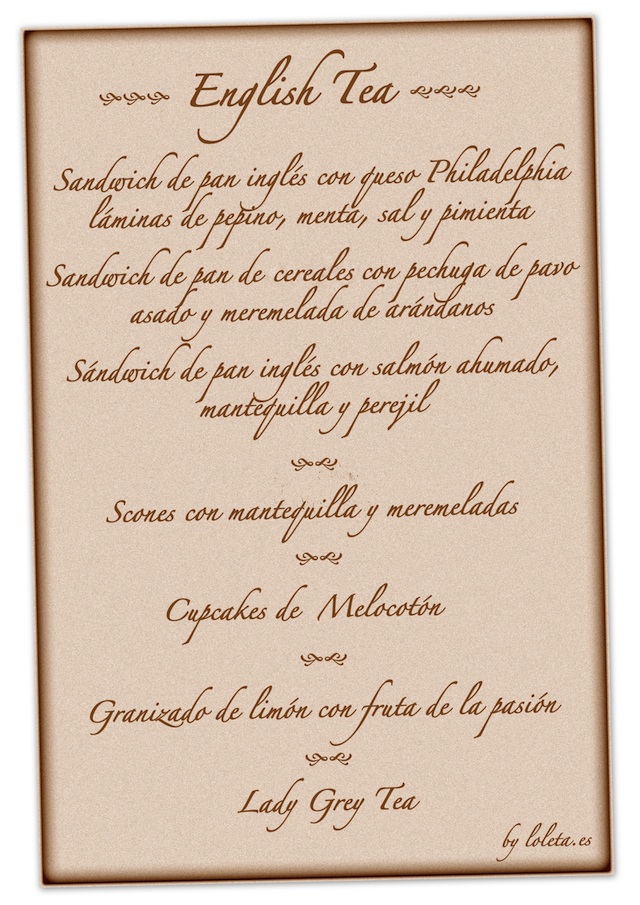 To introduce you to the English tea, nothing better than a visit in the capital London to Fortnum & Mason the 181 of Picadilly Street. I warn you that if you want that the security guard is you throw up, you do not take pictures, is prohibited.
Fortnum & Mason It is the Temple of the British tea par excellence. That Yes, you have to be willing to pay, although I must admit that it is worth the quality and packaging of its products. Their jams they are the best, and it is considered by his followers, the Summum, for example, has more than four classes of Orange Marmalade depending on the size of cut fruit, incredible!.
The boxes and cans in presenting the products are beautiful and your shopping picnic, may be considered the most beautiful that ever seen (a special edition of it was sent to the ladies of the British Royal family to celebrate the Queen's Jubilee this year). The store It has four floors and a basement, where sold from cakes, chocolates, candied fruits, porcelain, books, kitchen utensils, linen, bedding and home, perfumery, section of Knights and living area, and of course the largest selection of teas and coffees imaginable. You can take a couple of hours quietly because the store is worth, and of course, don't miss a single detail.
Almost opposite the entrance is located to the Burlington Arcadeprobably the place with more English flavor of the area. The Arcade leads to the well-known Regent Street on the other side and I advise you to walk through it, and if you can afford it you, a timeless sweater of camel hair in Berk or in N. Peal you will warm throughout the winter. But if your Pocket not to do so, you can visit the gallery and take a delicious macaroon in Ladurée72 of Burlington Arcade has your store more cool. Looking at just their windows is already a delight, but take a couple of them, an affordable luxury to suit all budgets.
Thus we arrive at the place to which I return without tiring me, the Hotel Ritz where tea is like breakfast at Tiffany's, a special divine experience, a luxury, that Yes, there are willing to afford it. This historic hotel at the beginning of the last century is located in 150 of Piccadilly.
They say the only thing comparable to tea in the Ritz London is to take in the Orient Express, and although it is expensive, ye shall fully satisfied and well full stomach: sandwich and pasta dishes replenished them while you do not say: "enough". And if you choose the option of drinking Champagne to the sensation is total.
The lounge Palm Court It is serving tea, decorated in gold, pale pink and light green. Chandeliers, marble columns, cornices and flower curtains give a clear perspective of the history of this site. Tea is served in fine Chinese porcelain as a pianist sets the soundtrack to this film experience with views of the Royal gardens of Green Park. One can remember the era in which King Eduardo VIII, Winston Churchill or Charles de Gaulle along with aristocrats and nobles were part of the list of regular customers from the famous 5 o'clock tea The Ritz.
Obviously the clothing must be appropriate to the circumstances: no jeans allowed and the Lords should be American, but the tie is not required, so take advantage of because few occasions like this to show us more trendy in the British capital.
Everything at the Ritz is superb. There is that book well in advance (even more than one month if we want to go on weekend). Served more than 17 kinds of tea, a variety of sandwichesa few scones Delicious (sweet buns) and to finish the dish sweet which may include biscuits, cakes, muffins, pastries, macarons...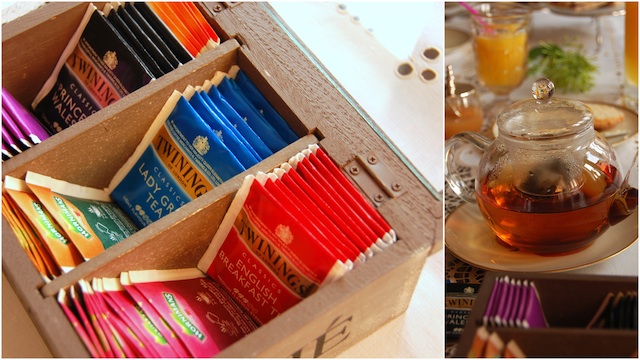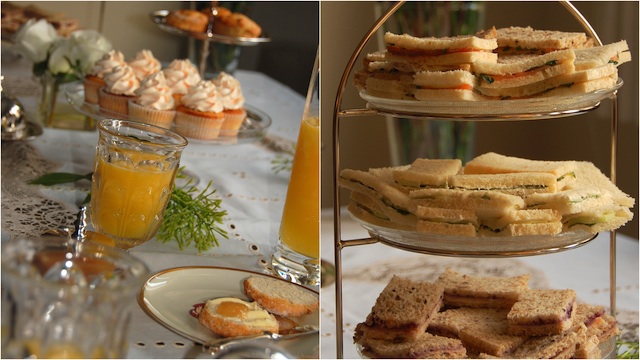 Just as I started, I discovered long ago the pleasure of a good English tea in home, and a couple of times a year, try to put it into practice. You have a lot of work, but guests surprised faces are worth because everything is new and very spectacular. In winter serve it with hot tea, but in summer I like to accompany it with some iced tea / lemon.
You will see London with other eyes if you have got this far, I enjoyed very much and I have more fun again, meanwhile, encourage one on one special occasion and put into practice an English tea at home, it will be a sure success... Londonizate! Telva He has succeeded with me. Thank you!