"The smile is the universal language of intelligent men."
Flapjacks with strawberries in Spanish
This delicious cake perfect for gourmands, is ideal for on the weekend, you can do good (BREAK) to happy following diet. It is a kind of cake pancakes arranged as a tower. The presentation with syrup falling tends to put in a good mood and amaze anyone, in addition to game on breakfast, meriendas (tea), .., and above all believe that it is the sweet part of a good star brunch American-style. Against its appearance, it is not the same type of pancake we make for picnicking accompanied by cream cafes, chocolate or candy, rather it is a thick, originating in the United States and Canada recipe toritas. In North America and Great Britain moreno and syrup of maple, in Australia are made with oats, butter and sugar however, the recipe includes muesli.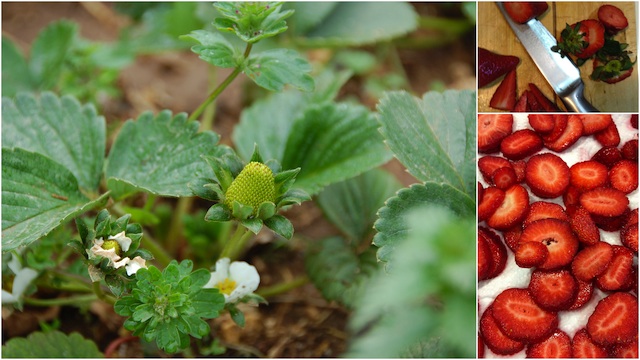 FlapjackApart from naming a fun cartoon series that love to the children of a certain age, was also originally a sort of flat cake. Later it was used as a reference of a type of custard apple, and definitely from 1,935 name is used for the first time to describe a made cake with oatmeal, and since then in the United States the pancakes or pancakes are known with the name of Flapjack. In Europe, the name of Flapjack not only refers to the ingredient in pancakes, if not to his presentation as a tower, like that we are going to cook.
When I made them my son for the first time could not hide his astonishment face. They were the cartoon pancakes!.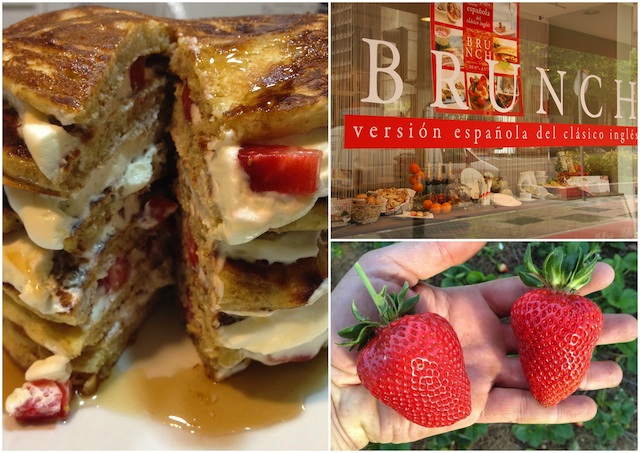 You can fill of many different ingredients, chocolate, fruits, cheese cream, whipped cream, ice cream, but I always advise that shaped tower and covered with a bit of syrup flavor that suits you. The pancakes are delicious as a snack, tasty breakfast, and striking at the brunch.
If I give you a tip: If at the first stroke not you are able to devour it completely, the rest can be stored perfectly in the fridge for a couple of days.
I hope you enjoy them as much as my son!

Level of difficulty: easy (Ideal for children)
Preparation time: 20 min.
For 8 people
Ingredients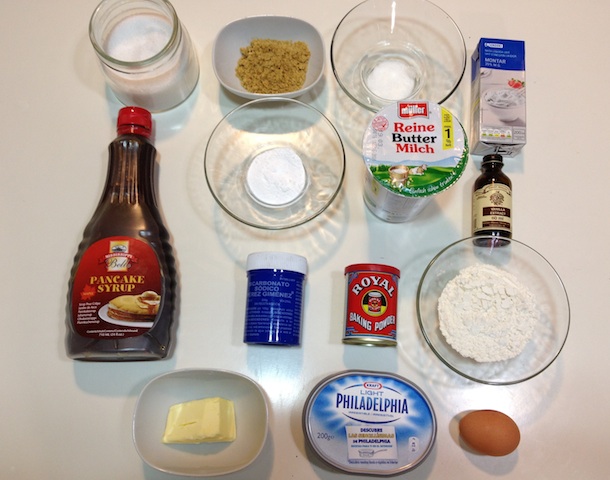 For the mass of the pancakes:
130 g flour €0.10
75 g of type digestive biscuits undone €0.18
100 gr sugar €0.10
1 teaspoon of baking powder dessert €0.10
1 teaspoon of bicarbonate dessert €0.05
a pinch of salt €0.02
2 eggs, lightly beaten €0,24

320 g buttermilk (if not you can use 1 creamy yogurt and weight difference you put it milk) €0.80

65 g butter melted €0.07
250 gr clean strawberries and chopped €0,50
150 g maple syrup €1.20
For the filling:
1 package of cheese cream Philadelphia type €0.90
250 g of liquid cream to mount €0.60
100 gr sugar €0.10
50 GR butter or margarine for frying the patties €0,20
Total €5.16i.e. €1.29 per person. A dessert, breakfast, snack or brunch super original.
Equipment
Was
Spatula
A couple of buckets
Pan and hob or gas cooker or electric
Electric mixer
A small bucket
Pairing
Well, in this case depend on the time of day that you try. If you take it breakfast or snack you can take it perfectly with a hot chocolate or a cool vanilla ice cream shake. If you do like brunch, okay the above or even a drink. However, if you take it for dessert, a sweet wine would be phenomenal. I recommend a Carpe Diem Mollina Natural Lands €3.40 50 cl bottle.
Directions
1 first prepare the filling of our flapjacks, we are going to do with cream and cheese. In a bowl with the help of a few rods mount the cream with the sugar. Once the cream is well mounted (if we raise the rods, the cream does not fall, but it sticks attached to the rods), add the cheese, and with the help of a few rods, mix by hand until everything is well incorporated. Put in the fridge to keep it chilled. The mixture should be sweet. There are drier than others, cream cheese so there are times you have to add a little more than sugar. Very sugar!
2. then go with the pancakes: in a large bowl, put the flour, flakes of biscuit (biscuit undone), sugar, yeast, baking and salt. Mix well.
3. in another bowl, add the eggs, lightly beaten, the buttermilk (or if you don't have, a sweetened white nonfat cream Danone yogurt and the rest up to 320 grams of milk) and the melted butter.
4. Add the mixture of liquid ingredients to the dry ingredients and with the help of a spatula, mix well until a smooth cream.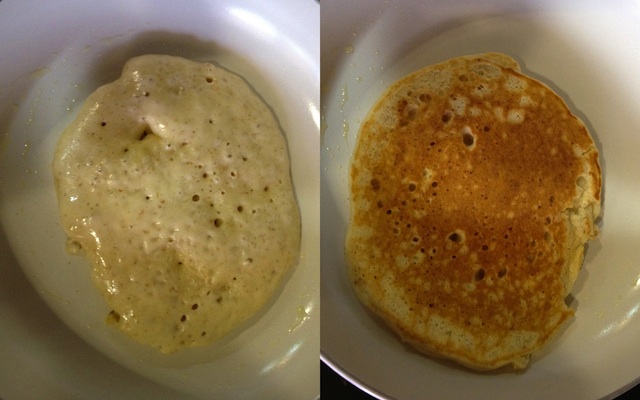 5. put a frying pan to heat. When it is hot, add half a teaspoon of margarine or butter. Once melted and with the help of a small ladle, place a generous mix tablespoon in the pan. Do only a pancake each time. Cook until you see pompitas on the surface. Then turn it and let that you browned a little.
6 place the pancake on a large plate or source we go to serve him. Wait for the pancake to lose a bit of heat, since otherwise it would melt the cream. Then cover the pancake with cream cheese and cream, putting over a layer of chopped strawberries. Cover with another tortilla and repeat inserting the cream and strawberries until we have finished with all the pancakes and us full Tower. Cover top with maple syrup.
I hope you will bother to do it and that you inventéis with your fill with fruit, ice cream and syrups of different flavors. The result as you can see, it is spectacular. Enjoy!.