"In the end, what matters are not the years of life, but the life of the years."
Cheesecake with berry jam in Spanish
The Cheesecake (Cheesecake) It is a dessert that consists of a dough made with cream cheese, served on a basis generally made of biscuits, but also can be done with cake.
The funny thing is that while everyone has a recipe for this type of cake, basically are two forms make it: when the recipe includes eggs, then the cake is cooked in the oven, and when does not include them, that can be done without oven using different ingredients and dispensing with eggs. This second option, simpler, is with which are going to make this cake, although we must bear in mind that it requires at least three hours of cold in the fridge.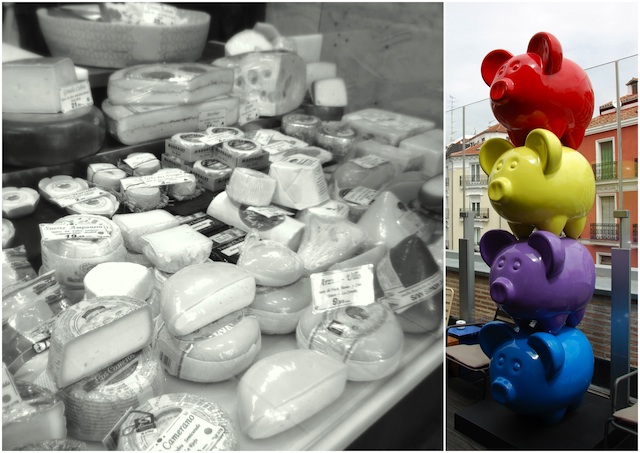 This dessert is Greekthen he joined the Romans, but became popular in the United States, where by mistake, they invented the cheese cream in 1872 when William Lawrer of Chester tried to play the French Neufchâtel, and ended up getting the Philadelphia crea cheesewhich is as it has become known worldwide. In 1921 in New York, James Kraft created a new cheese pasteurized and creamy, buying the brand, that the dessert is finished being the most widely used in confectionery... Hence the famous New York Cheesecake. This cheese has many other applications in the kitchen, already its softness they do very combined in all sorts of recipes, for example I remember now the base of toast with salmon and Roe, or used as filling snacks cherry tomatoes, or even part of the Westernization of sushi, adding creaminess to the makis (rolls) to smooth the rest of ingredients.
But it is certainly is, is the king of cheeses in confectionery's United States and Canada, however in Italy ricotta cheese is used much more in countries controeuropeos as Poland and Germany, Quark cheese, which is assimilated to a kind of cottage cheese.
The main of this type of pie ingredient is therefore, cream cheese, which is enriched with eggs, sugar and essences ranging from coffee to chocolate or lemon. The possibilities are infinite, as many as you imagine you.
Most often, this cake has a biscuit base or cake a cooking ring that used removable for your development, but also molds is feasible to make the traditional form, but you can start your imagination and make it equal in other types of containers for a one-on-one presentation and more chic: in cocktail glasses or individual cups.
Is not a dessert that is particularly light because it includes enough sugar, but on the contrary, it is a surefire because its texture soft and creamy It makes that object of desire of children and adults.
Coverage can replace of strawberry jam red fruit by another of mango or Strawberry Jam, or a custard lemon curd or the vanilla and cheese, or coverage of chocolate cake. You have much to choose from, so... get to work!

Level of difficulty: easy

For eight

Preparation time: 20 minutes more about 3 hours minimum for cooling
Ingredients
1 package biscuits preferably digestives, but you can use any you have in house €0.74
75 g butter €0.30
3 tubs of 200 g Philadelphia Cheese (in principle you can use somebody, even mix them in different brands, although for my the Philadelphia will always be unique.) €2.70
1/3 bottle of sweetened condensed milk or a small boat €0.60
a lemon juice €0.07
200 g of liquid cream €0,44
5 gelatin sheets €1.80
4 tablespoons sugar €0,20
Total €6.85, i.e. €0.86 if we distributed it among 8 generous servings. Delicious and unbeatable price.
Equipment
A cooking ring
A hand or electric mixer
A ladle
Bowl
Spatula, spoons in wood, etc.
Pairing
Since we are at the end of the meal with this dish, when we finish the cheesecake, I propose a refreshing Gin & tonic. There are thousands of combinations, I know, but in tribute to the first Premium I tried long ago... in the Glass Bar of the Hotel Urban in Madrid, I rescue the recipe: drink or glass of mouth wide cooled with ice, Geneva gina couple of slices of cucumber skin, some rose petals, and tonic Fever Tree (Tonic water). All a classic for the hottest drink
Directions
1 undo the cookies with the help of a blender or putting them in a plastic bag and hitting them with a roller, a hammer or anything else that you can hit the cookies to undo them completely.
2. melt the butter in the micro and mix well with the cookie crumbs.
3 put the ring on a plate and place inside the cookie mixture. With help of the back hand id covering the entire surface but without crushing force, already with too much pressure, the cookie layer would be very hard. Put in freezer to harden it.
4. on the other hand: beat with condensed milk and the cream cheese.
5. put the gelatine leaves in a bowl of cold water. Expect that they hydrate (leaves will be hydrated after spending five minutes to soak. You will notice it because its appearance is no longer rigid and they become soft and fluffy)
5 boil the juice of the lemon with sugar. Drain the leaves of gelatine from the water well. Remove from heat the lemon juice and add the drained gelatin leaves.
6 well incorporate and add to the cheese mixture. Stir with a spatula. Remove the mold with freezer biscuits.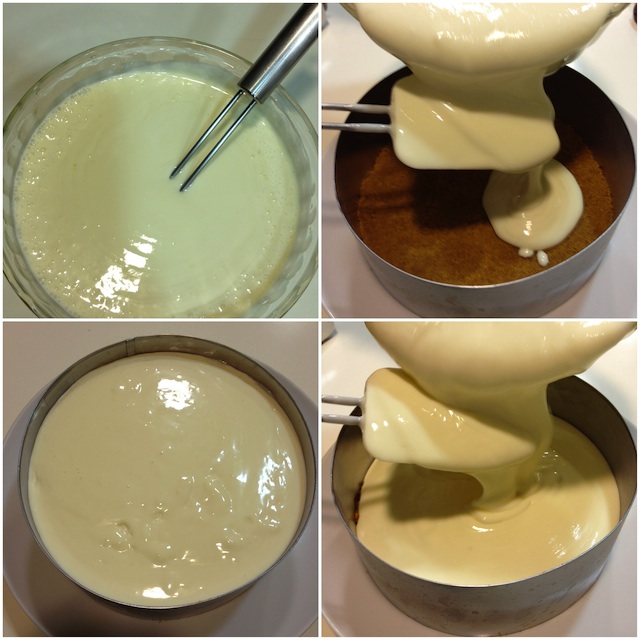 7 very carefully and with the help of a spatula or a spoon, pour the mixture of cheese on crackers without that arise.
8 cool in the refrigerator at least 3 hours. If it's a night whole even better.
9. once the cake is cool, before serving, cover with the berry jam (click will explain how it's done). Cover above and serve... the rich and simple!