Nougat Suchard is certainly a favorite of my son, or ... it was good ... until I did this crunchy nougat nutella chocolate at home and was speechless. Since then he asks again and again. It has a very sweet flavor balanced with both chocolates and extra creamy touch thanks to the nutella. Obviously you can use the brand you like, but I really like the pronounced nutty flavor that has Nutella, so is it used in this recipe.
It has no special technique and is very fun and easy to prepare and ideal to make it at home with the kids, though I must advice this chocolate bar is a danger for anyone who come near it: nobody will you be able to resist its taste.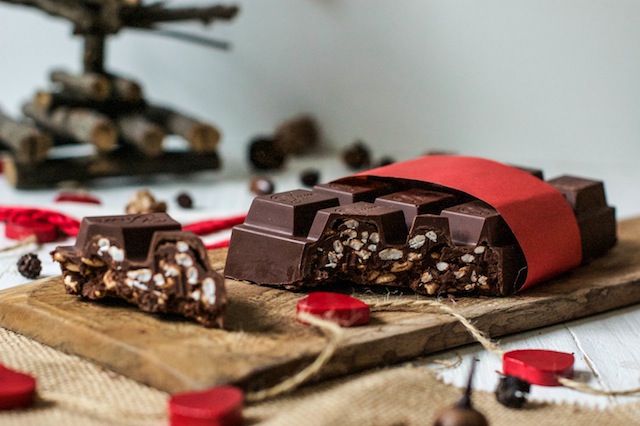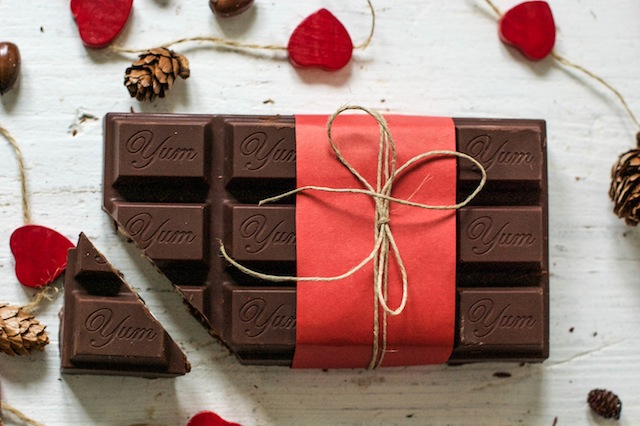 Ingredients
150 g dairy milk chocolate €1.35
150 g dark chocolate €2,00
80 g crispy rice €0,20
70 g of nutella €0.35
Total € 3.90 for a tablet of chocolate nougat large that last you very little in your pantry!
Directions
1.Melt the dark chocolate in a Bowl in the microwave at 30 seconds intervals.
2 Pour the chocolate on our silicon mold and cover all the mould making sure there is no gap. Return to Bowl the exceeding chocolate. This layer will make your chocolate bar shiny and uniform and hide our nougat and rice crisps surprise. Put the mold in the refrigerator or freezer while we finish our nougat filling.
3. in a separate bowl, melt the chocolate milk with the nutella. You have to be very careful not to burn it. I prefer to warm the nutella with milk chocolate so everything is mixed well. If we add the nutella at room temperature to hot chocolate, the mixture will be cut and chocolate will suddenly be hard, so it is best not to mix temperatures with chocolate.
4 Mix well with dark chocolate until you obtain a smooth and uniform cream.
5 Let cool and when the chocolate has lost heat, add the puffed rice. It is important to allow tuning the temperature down: if we add the rice crisps to the hot chocolate, rice will soften and will not be crispy.
6 Pour the mixture over the mold carefully, so there is no gap and it is well filled. Flatten with a spatula and let set for at least 10 hours.
Tips and Tricks
Nougat will last well for a week while in my house never lasts more than two days!
Use your favorite nuts to add them
If you like it sweeter, replace dark chocolate for milk chocolate. If you don't like sweet, use only black chocolate.
Give extra flavor to your nougat with a scoop of your favourite liqueur: baileys, brandy...
Difficulty: easy
Preparation time: 10 minutes
Servings: in theory 10, but my son is able to eat the whole bar with his father themselves!