Don't tell me you do not comeríais you a dozen of these delicious Tartlets creamy shrimp with leeks, I'm going to prepare as an aperitif in our most special dinner of the year.
The ingredient that makes the difference? The shrimp jumbo shrimp for Pescanova. A wild shrimp, which I love for its flavor, its texture and its extraordinary quality.
Is characterized by its pink and juicy meat, and by its intense flavor, I used to hit on all my recipes as these tarts from prawns and the same for a succulent soup, that to make them grilled, or more special occasions like this.
And Pescanova has now campaign 'At Christmas we're all chefs' where we invite you to participate with a prescription of appetizer easy pero rica special for this holiday season and where demonstrate that with a good product, even easier preparation triumphs at the table.
The award? Participate in a drawing for a new Thermomix. If you also buy a Pescanova product associated with this promotion before January 10, you can take gift a dinner at an upscale restaurant. Don't you think more reasons to get to Cook?
I for inspiration I bring you today this shrimp with Leek Tartlets recipe which is the kind that you prepare a thousand times by its simplicity and great taste. Tasty and healthy with the best ingredients to look at your table at this time without losing the head along the way. ready? Well, come on!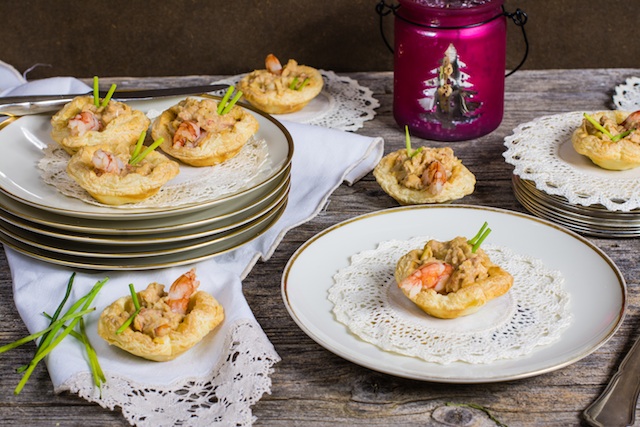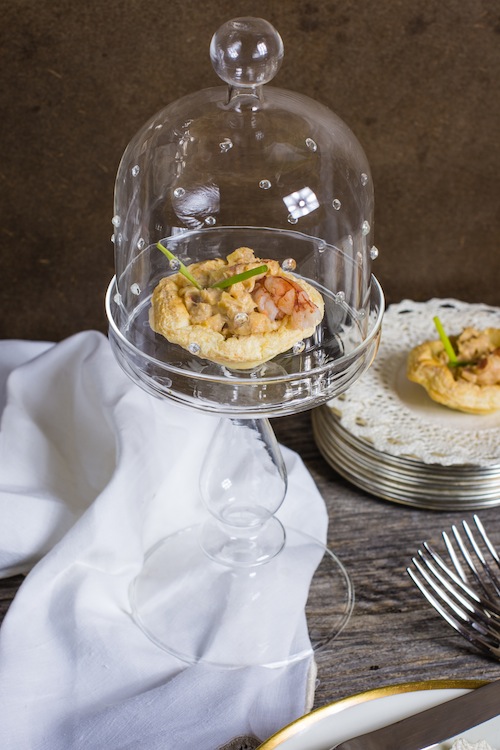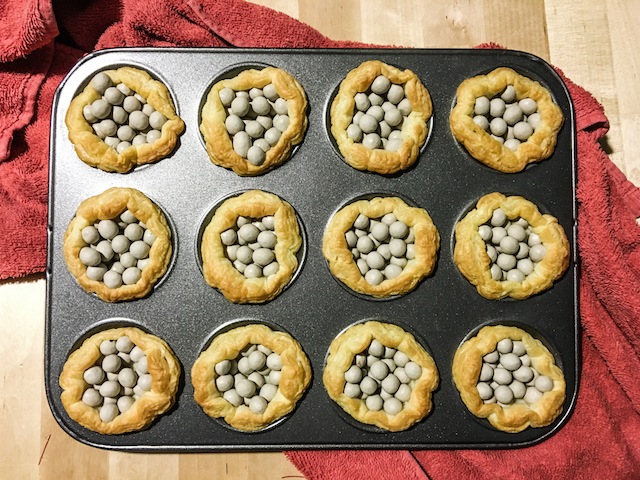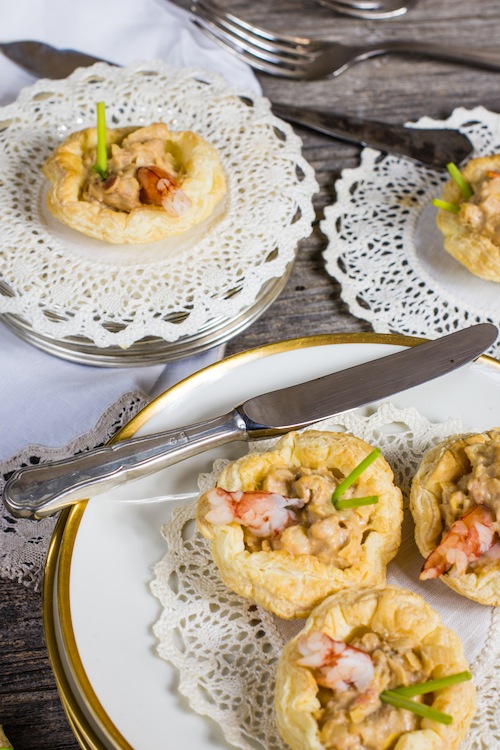 Ingredients
1 sheet prepared puff pastry or a box of tartajeas €1.00
12 prawns shrimps Pescanova €9,00
75 g butter €0.40
2 leeks €0.55
1 tomato €0.30
100 ml of liquid cream €0.23
salt and pepper €0.02
Total €11.5 the 12 you tartajeas that come out are €0.95. Super Starter for Christmas or whenever you want.
Directions
1 if you prefer it you can buy the tarts already made, but I prefer the touch of the puff pastry into these tarts, so I prefer to make them. It is very easy and they are made in a few minutes. So open the sheet prepared puff pastry and with help of a ring of kitchen or a glass, cut 12 circles of dough.
2 lining molds of tarts and to avoid that the puff pastry Board, filled with some porcelain beans or chickpeas. Bake for 10 minutes until they are golden.
3. Meanwhile, clean the prawns keeping heads. Cut the tails of shrimps, finely chop the rest of the bodies and set aside.
4 finely chop the leeks and the tomatres in very small squares. Book.
5. in a skillet, sauté langoustine tails. Remove from the Pan and reserve.
6. in the same Pan put butter and saute leeks. When transparent add tomato and sauté.
7. at this time add the chopped shrimp and juice heads. To do this, we'll take a shrimp head and using two finger crush it on the Pan so that all the juice comes out. Repeat with all the heads. Take a few turns and allow coral to Cook is. Then add the cream, salt and pepper.
8 remove tartajeas them from the oven. Fill with shrimp and Leek cream and decorate with the prawn tail. Serve hot.
Tips and Tricks
Add a little Tabasco to give a spicy touch
Alternatively let the whole prawns
Difficulty: easy
Preparation time: 30 minutes
Servings: 12 tartaletasi
post sponsored by Pescanova