These tarts from chocolate cake they are for the Valentine's day which is already around the corner, and although this cake is delicious on any day of the year, I wanted to much baking heart-shaped.
This is pure chocolate: in the mass with which the moulds are formed, and cream that fills them, so, although you don't have to be a chocolate addict, you do have to like, because only chocolate, chocolate, and chocolate... umm
It is a very easy cake, which can be prepared in advance and even freeze it. The cold will help to establish the flavours of pure chocolate that always win when they have rested well cold, although then it is better to take it at room temperature which is how the flavors of the chocolate are best appreciated. You can serve them with the fruit you want, but I've decided to start the brand new cherry season with them, so I hope that you enjoy it much and prepare it for your Valentine's with your partner, your friends children or simply to enjoy yourself because who says that Valentine's day is only to be celebrated with your partner?
Let me know what you think about these delicious chocolate heart pies. Now, let's go and make them!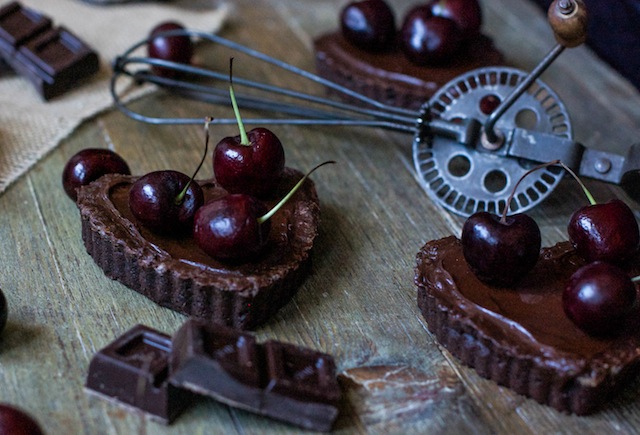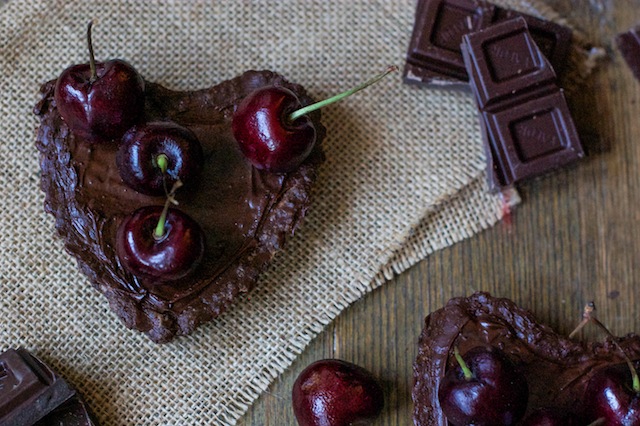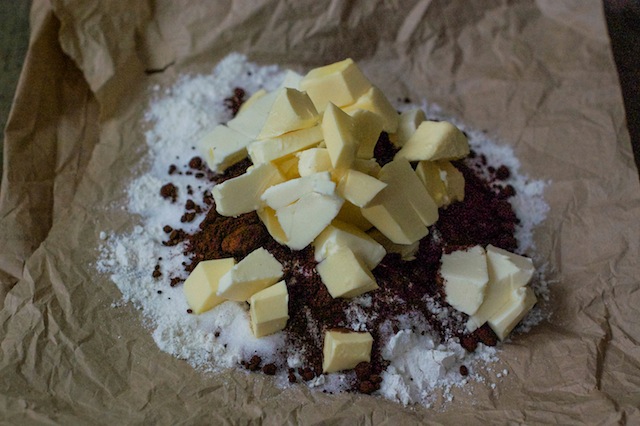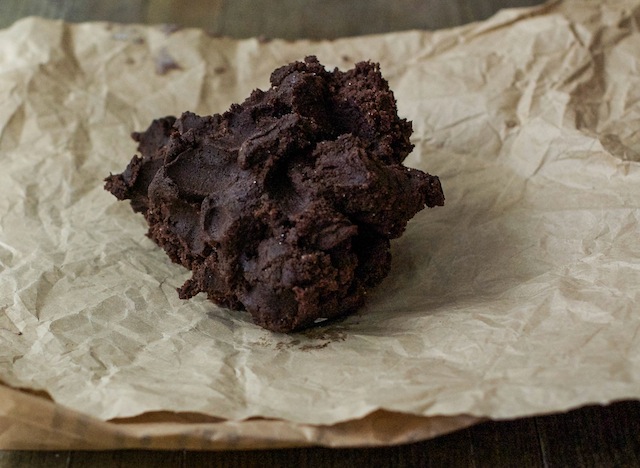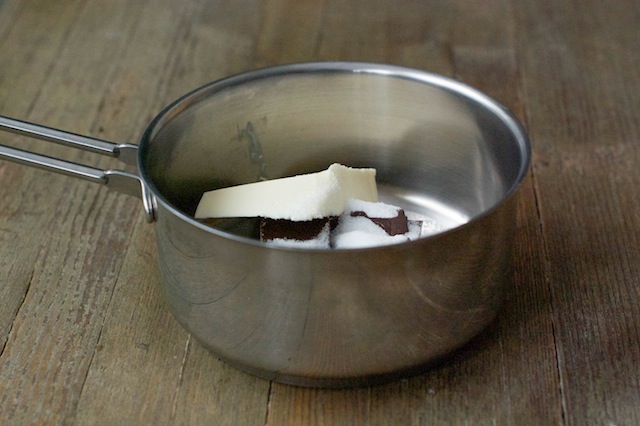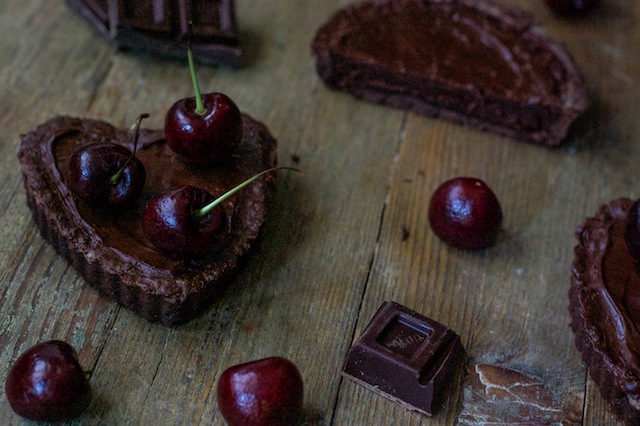 Ingredients
For the pie dough
175 g of flour €0.09
100 g butter €0.49
60 g sugar €0.05
1 teaspoon pure vanilla extract €0.15
30 g of pure cocoa powder €0.18
1 beaten egg €0.12
a pinch of salt €0.02
For the filling:
100 g of dark chocolate €0.86
50 g butter €0.25
60 g sugar €0.10
1 tablespoon pure vanilla extract €0.30
60 g of liquid cream with at least 35% fat €0,15
1 egg €0.12
Total €3.24 for four individual tarts which is €0.81 each. Isn't it the best price for a dessert so romantic?
Directions
1. Place the flour, sugar, cocoa and butter chopped in a bowl and with the tip of your fingers mix until a uniform dough and ingredients are well integrated. Then add the egg and combine all ingredients well.
We can also do it with an electric mixer: put all ingredients into the Blender Bowl and with the kneading attachment, mix until the dough is uniform. Then add the egg. At that time the mass will be a ball and will have appearance of mass. Then stop kneading.
Make a ball with the dough and wrap in plastic wrap. Let stand in the refrigerator for at least half an hour.
2. Put the dough between two sheets of baking: paper: put a paper on the table, then the dough and over it another paper. Roll into 2 mm of thickness. Let stand in the refrigerator for half an hour.
3 Remove from the fridge and use it to cover our individual heart-shaped molds. Put up a baking paper shaped on top and cover with chickpeas or baking beans and bake at 180 degrees for 15 minutes. After this time, remove the chickpeas and return to the oven for another 5 minutes.
4. While baking, prepare the chocolate filling. We can do it in a saucepan: put all ingredients except cream and the egg, and melt without bringing to a boil. Remove from the heat and add the cream. Mix well and when tempered, add the beaten egg and mix. We can also do it in the microwave in a bowl, put the butter, the sugar and the chocolate and melt in the microwave for 30 second intervals. Once melted, add the cream and egg and mix well.
5 Fill moulds with this chocolate filling and return to the oven for about 15-20 minutes until the edges are well cooked and soft in the center.
6. Allow to cool completely before serving and serve with a few cherries.
Tips and Tricks
Add a spoonful of cherry pasteto chocolate filling to enhance the flavor of the fruit in chocolate
Fill with vanilla cream to change the taste of these tarts
Difficulty: easy
Preparation time: 2 hours
Servings: 6