Well with this recipe we said goodbye to the recipes of Valentine's this year. This cake Red Velvet, (red velvet is the Spanish translation), is one of the best-known calls American cakes tarts and one of the most popular. Its origin comes from the first world war, when foodstuffs were rationed and the bakers used boiled beets to give color to their cakes.
It's a chocolate tart (can be melted chocolate or cocoa powder, like this today), and can be done naturally with cooked beet, or dye (which is how I've done it because this is how I like more). It is a cake with a very juicy cake thanks to the use of the buttermilk. The buttermilk or whey, can buy it in shops and supermarkets English, American or German, but if you cannot find it, you can make it at home by adding a natural creamy yoghurt without sugar, one teaspoon of lemon juice. Both the buttermilk and vinegar make cacao flavour develops more and why this tart has a peculiar taste.
Regarding decoration, you can cover it completely with cream cheese, or leave as I uncovered. I normally prefer to cover the cakes because they are most beautiful, but this in particular, with the Red cake, I love to leave it open to make the contrast of color. I hope you enjoy it and that you enjoy with or without a partner, with or without friends, but always in good company.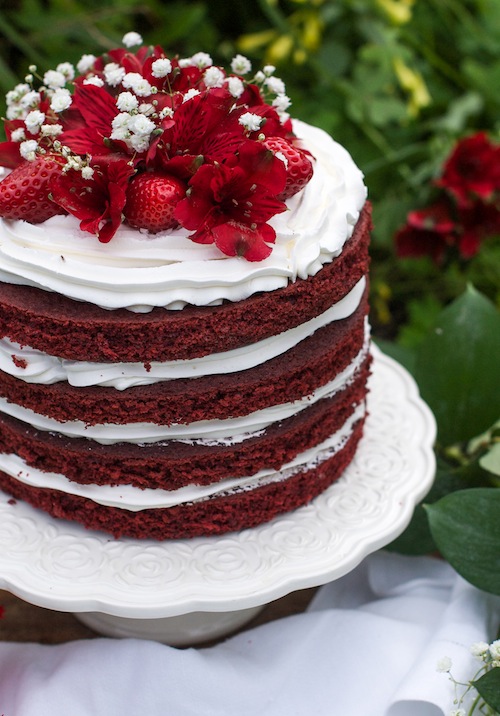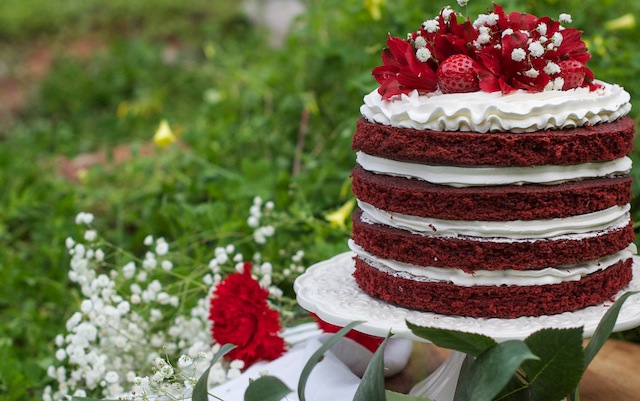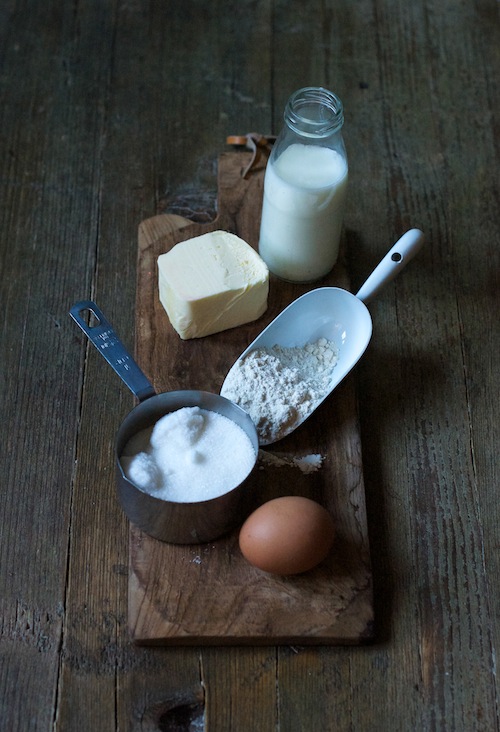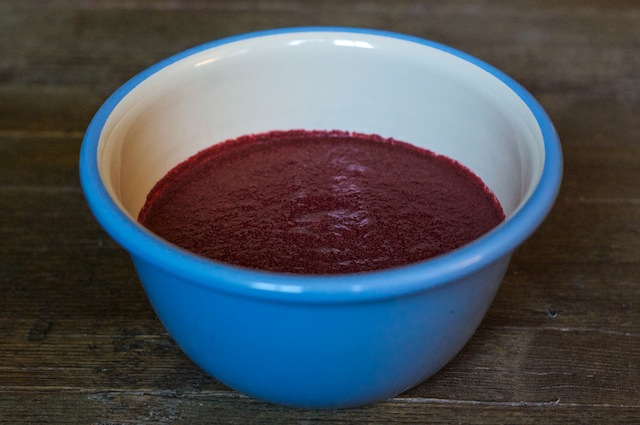 Ingredients
For the sponge
120 g unsalted butter, at temperature ambient €0.59
320 g of sugar €0,20
2 eggs €0.25
25 g cocoa powder unsweetened €0,20
2 tablespoons of red dye €0.35
1 tablespoon vanilla extract €0.30
250 ml buttermilk - sold it in British supermarkets and English food stores, and if you don't, you can replace it with the same amount of milk with a dash of vinegar, or creamy nonfat yogurt. 1,30 €
300 g flour €0.15
1/2 teaspoon salt €0.02
1 teaspoon of sodium bicarbonate €0.05
2 teaspoons white wine vinegar €0.07
For the cream cheese frosting
300 g of sugar powder, sieved €1.00
50 g of butter, a temperature ambient €0,24
125 g cream cheese cold €0,50
1 tablespoon extract vanilla - not stain the white colour of this cream, I use vanilla Wilton which is almost transparent and does not change the color of the cream. €0.30
To fill the cake I used the Cutting nozzles
Total €5.52 that divided among the 10 beautiful parts that come out of this cake are €0.55 per portion who gives more by so little... and so nice?
Directions
1. heat the oven to 180 degrees.
2. in the bowl of an electric mixer, beat the butter and sugar until smooth and fluffy, about 3 minutes.
3. Add the eggs and beat until they are well incorporated. mix the cocoa, the vanilla, the vinegar and the dye red mixing well until it is completely combined. Lower side which has been left unmixed.
4. in a bowl, mix the flour with the baking soda and salt.
5. slowly add the buttermilk alternately with flour beating each time and making sure that everything is even and well incorporated.
6 although the obtained mixture and divide into many layers want to do. I did 4 layers and each layer were 285 g. You can bake a great cake and then cut it in layers, but the result is much better if you horneáis so many biscuits like layers to the cake. For four layers I, as I have several equal molds, bake two by two, and 14 minutes each time.
7 let stand in pan for 10 minutes, and then place a grid to cool them completely before assembling the cake. I bake them in the afternoon at the last minute and preferred to wait until the next morning to assemble the cake.
8. Meanwhile, make the cream cheese. Beat powdered sugar, vanilla and butter together in the bowl of a mixer with attachment in the form of k. mix at medium-low speed until the mixture is uniform.
9 Add cream cheese and beat on speed medium high until it is well incorporated. Lower what has been glued to the walls and beat until the mixture is uniform, soft and fluffy (about 3 minutes).
10. place a layer of sponge cake and over it a cheese taking care that the cream does not protrude. Reperir with all layers by placing a layer of cream cheese on the last cake. Decorate with flowers and red fruits
Tips and Tricks
If you prefer you can completely cover the cake with cream cheese, which is the traditional way of presenting it, although to my I think so it is very nice.
Add a couple of tablespoons of grated coconut to add extra juiciness to the cake
Difficulty: easy
Preparation time: 1 hour and a half
Servings: 12