This cake that I bring you today is my version of a very famous cake making in the Hummingbird Bakery in London, one of my favorites and I recommend to visit without fail on your next visit to London.
This beautiful cake is delicious, soft and spongy with banana and pineapple in abundance, crispy pieces of walnuts pecans is ideal for special occasions, to give to your loved ones, or simply for those moments that feel like a good piece of pie. This delicious tart Hummingbird (which is what means Hummingbird) will delight all.
It only takes a slightly special ingredient that is the all spice. In Spanish it is called Jamaica, sweet pepper or pepper Malagueta pepper and tastes like a mixture already made of cinnamon, nutmeg, ginger, and nails. If you cannot find it, you can make a mixture with these spices and flavor will be very similar.
It's very funny because the Malagueta pepper is which gives its name to my neighborhood in Malaga, La Malagueta. And it is that in times of the Arabs, the whole area was planted of malagueta pepper, and hence the district took its name. It is a very nice story that hardly anyone knows. Told it me very little and that today I wanted to share it with you.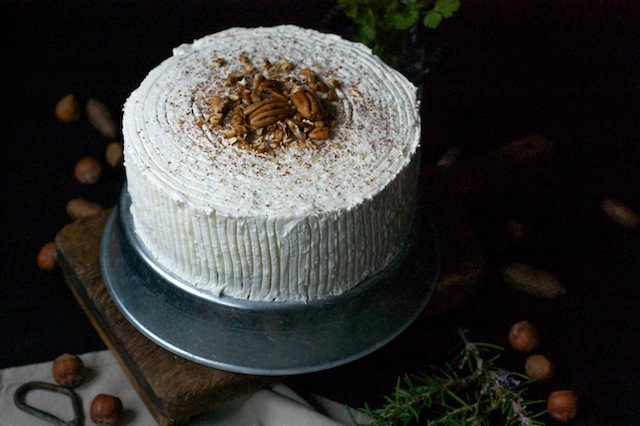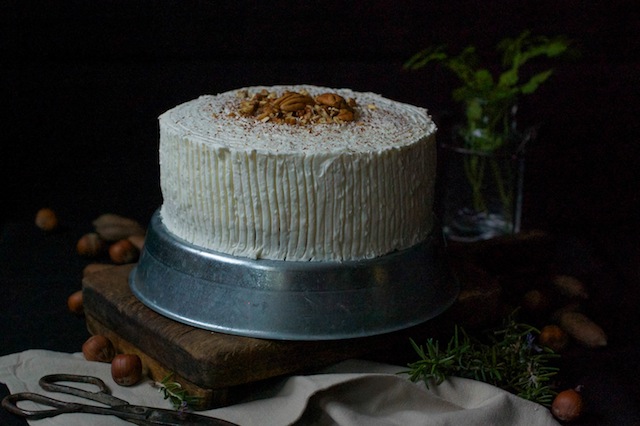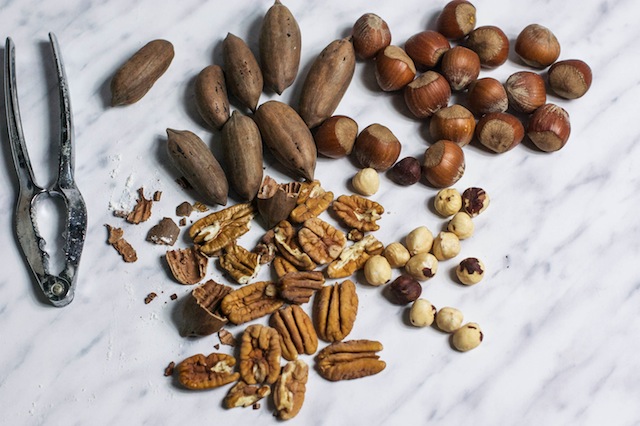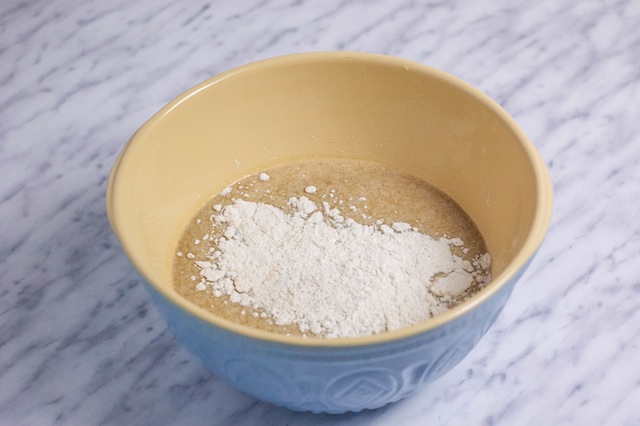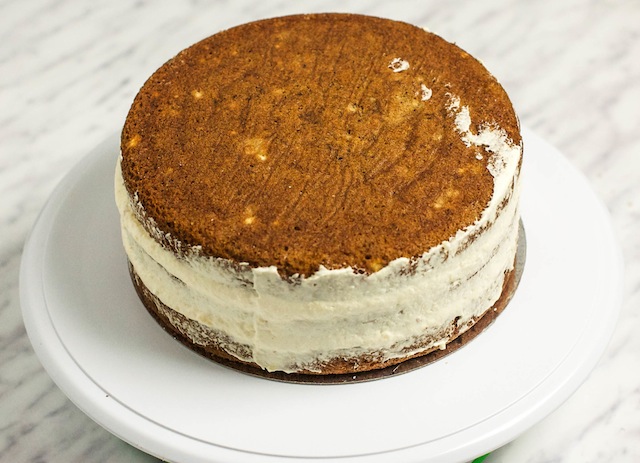 Ingredients
350 g flour €0.18
1 teaspoon of sodium bicarbonate €0.15
1 teaspoon of baking powder €0.10
1/2 teaspoon salt €0.02
1 teaspoon of ground cinnamon €0,10
1/2 teaspoon of all-spice (tastes like a mixture already made of cinnamon, nutmeg, ginger, and nails. If you cannot find it, you can make a mixture with these spices and the taste will be very similar) €0.17
350 g ripe bananas of Canary Islands and crushed €0.55
200 g of pineapple in its own juice drained and chopped in cuadraditos €0.80
4 eggs €0,47
175 g brown sugar €0,26
175 g sugar €0.15
grape seed or sunflower oil 250 ml €0.45
1 tablespoon pure vanilla extract €0.30
50 g walnuts Pecans chopped €0.90
50 g chopped hazelnuts €0.75
100 g of coconut grated €0.90
For the coconut cream
200 g coconut milk €0,70
1 tablespoon of cornstarch €0.10
3 tablespoons sugar €0.05
2 egg yolks €0,20
For the frosting (cream cheese):
200 g of cream cheese €0.80
400 ml of liquid cream €1,40
1 teaspoon pure vanilla extract €0.30
3 tablespoons sugar €0.05
125 g of coconut grated €1.10
Total €17.25 for a cake that easily come from 20 servings. The cake is very high so the portions cut them fine and will be more than enough for one serving. I.e., €0.86 per serving which is incredible for a cake as delicious and strong prices.
Directions
1 preheat the oven to 175 degrees and grease three molds of 20 cm by placing a paper baking at the bottom of each mold to facilitate then the unmolding each cake.
2. in a bowl, put the flour with the baking soda, baking powder, salt and spices. Book. Chop nuts and book.
3 book & crushing bananas make a puree with them. Cut the pineapple into small pieces and reserve.
4. put the eggs, sugars, oil, coconut, banana and pineapple in a bowl and beat using an electric mixer until all ingredients are well combined.
5 slowly add flour mixture until everything is well integrated.
6 then Add vanilla chopped nuts. Fill the moulds and bake for 20-25 minutes until Biscuits are cooked.
7 remove from oven and let stand 10 minutes. Remove from pan and let cool completely.
8. Meanwhile, in a saucepan bring to a boil the coconut milk. In a bowl mix the egg yolks, cornstarch and sugar. When the coconut milk break to a boil, add the mixture to the coconut milk and moving rods leaving Cook over medium heat until it has thickened and is a very thick cream. Tip into a bowl and let cool.
9. Mount the cream with the sugar, vanilla and cream cheese until you have loud peaks. With the help of a spatula mix our cream with Coconut cream little by little so that is a soft cream.
10 fill with this cream the cake: place one cake on a plate. Fill with cream and place another cake. Repeat with a second layer and cover the sides of the cake.
11. with the cream and remaining cheese, cover the cake out. We can do it evenly and perfect, or we can do it rustic, this is how I chose to do so. Garnish with a little shredded coconut.
Tips and Tricks
It replaces the mixed nuts that you like
If you don't want to make the cream, you can save it to you and fill the cake with the frosting
Difficulty: easy
Preparation time: 2 hours
Guests: 20