Well with this recipe for homemade desserts, a custard cream with lemon grasswe announce the winner for the Le Creuset giveaway on the third anniversary of Loleta. It is of... Presto! Presto! Patricia Maireles, who left the comment No. 201, and fulfilled all the steps. Congratulations!
We will contact you via email so give us your data. Le Creuset will ship directly. I am sure that will enjoy it very much, so congratulations and make a lot of rich recipes and homemade desserts!
And that's what I bring to you today, a rich dessert recipe, very easy and that I used to introduce in a few mini cocottes as the ones Patricia has won. It's a custard cream but flavoured with Herb lemon or lemongrass.
One of my aunts had left me a few books of my grandmother, with its recipes in your own handwriting and plenty of desserts. What more illusion could do I have. They save written prescriptions, which liked more, their first desserts, so I decided to show them in the photos. The recipe: a traditional custard, one of those easy desserts, but that this time aromatizo with a lemongrass instead of cinnamon sticks. The result: are delicious and with a very original touch, so I hope you like them as much as to us. Get to work!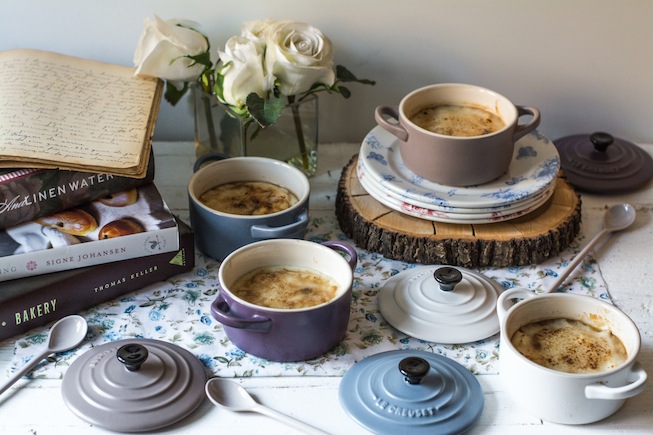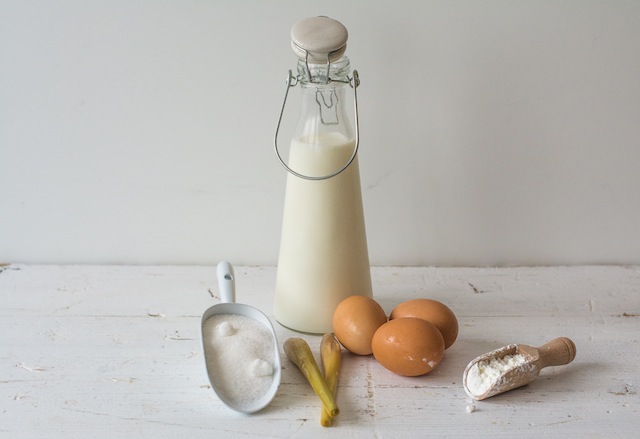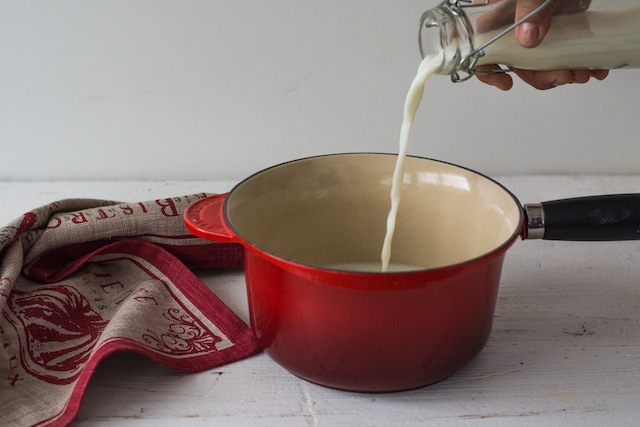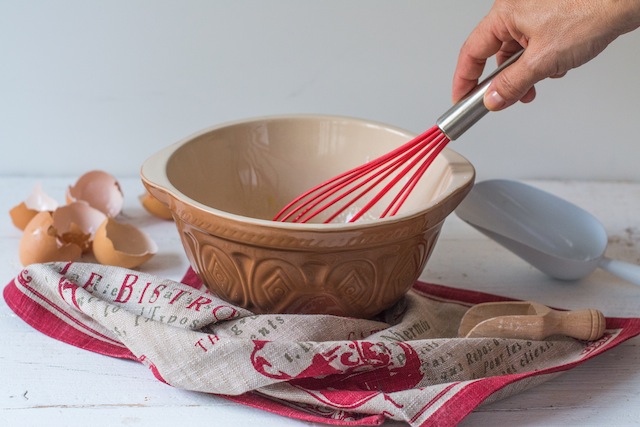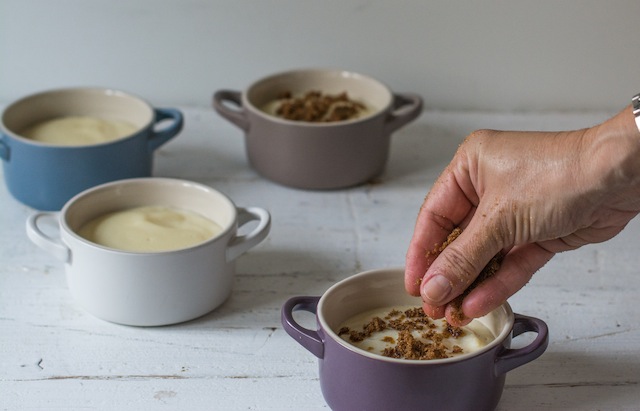 Ingredients
1 litre of milk €0,70
4 stalks lemon grass, cut into pieces and lightly crushed €0,50
6 egg yolks €0,50
150 g sugar €0.15
1 tsp. cornstarch €0.15
a little brown sugar to sprinkle €0,05
Total, €2.05 for 8 natilas, i.e. €0.25 by custard, can somewhat richer think you for so little?
Directions
1. In a saucepan, bring to a boil the milk and Lemongrass to fire rods means to emulsify well. Crush with the help of a wooden spoon to help it release all its aroma and flavor. Leave to cool. Remove the stalk of lemon grass.
2. Beat egg yolks with cornstarch and sugar with the help of rods or an electric mixer until foamy.
3 Heat pouring milk and when it boils, gradually add the strained milk to yolks and when it is well mixed, return to heat and continue steaming on low heat, until the cream is creamy.
4 Pour in ramequins and let cool. If you want you can sprinkle with brown sugar white burn with a blowtorch. I'd rather caramelized sugar that a biscuit, bit if you want you can simply cover with a biscuit that will be soft on top of our custard cream.
Tips and Tricks
If you don't have lemon grass you can make rich desserts with a lemon peel instead. Although the taste will not be so subtle, it will be very rich.
You can place a cookie over rather than caramelize. I prefer the rustling of the burnt sugar, but my son enjoys with soft biscuit put up
Difficulty: easy
Preparation time: 40 minutes
Servings: 12