Many wanted to make one of these pizzas Pizza rolled with bacon, cheese garlic and parsley (pizza rolls are called in the United States). And it is on my last visit a couple of weeks ago to NY I saw them everywhere. The truth is that there are many things that I find most interesting eating one and these pizzas in New York, but it was clear that he would do it for my son.
So the other day when I said "MOM, so long ago that you don't do pizza", I had it clear. As you'll find out of klo I'm going to do, I told him, and I started with this rolled with bacon, Pizza cheese garlic and parsley. Pizza rolls
The best Prep rolled with bacon, Pizza cheese garlic and parsley, i.e. some pizza rolls is to use a good pan. You can use an iron, but my love to use these because they weigh nothing and have a removable handle that allows to use them in the oven
With respect to the elaboration of the pizza, its preparation is a little more time-consuming than a normal pizza, but it is also true that it is fun to eat and is especially great for sharing because it provides very easily. I this put a night of football, last friendly match before the European Championship selection and all delighted with it, so this summer we have euro, Olympics and everything a little, it will fall more than one. The filling? Whatever you want, I tried it without ketchup by vary and it is very rich, but you can make it whatever you want.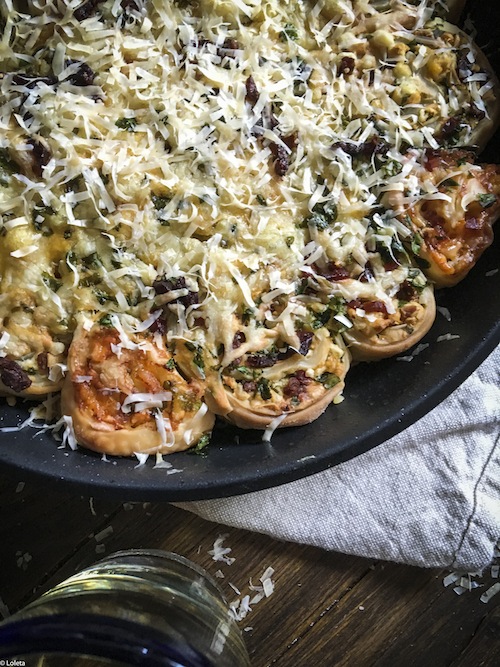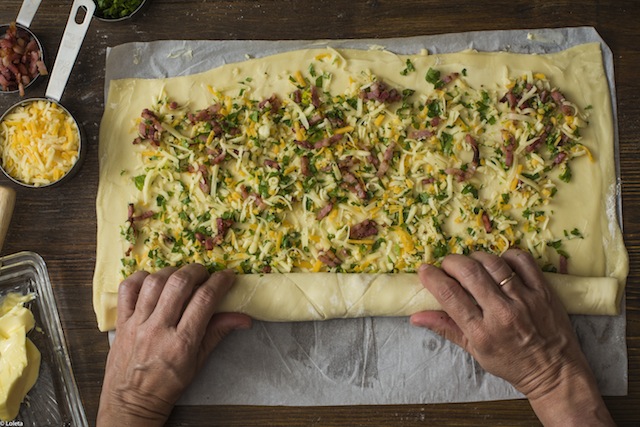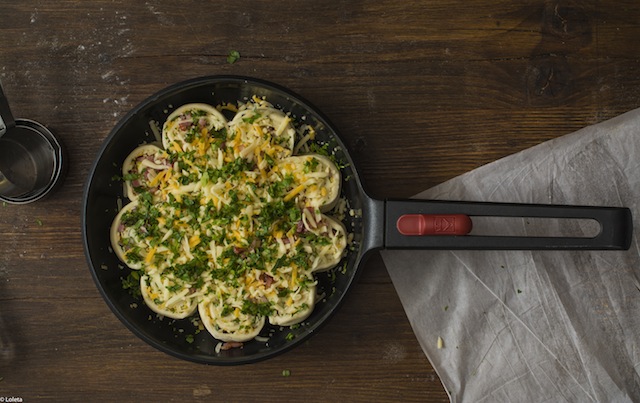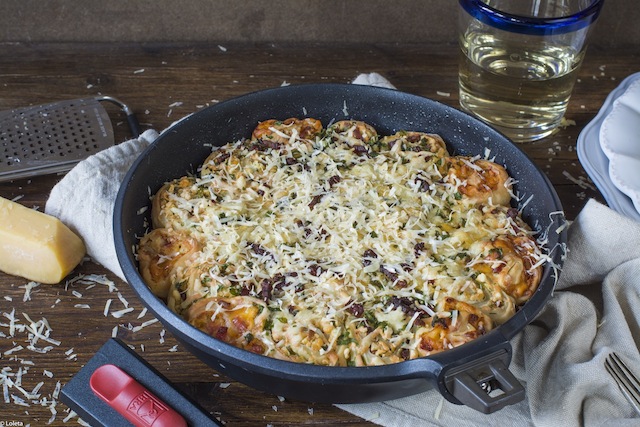 Ingredients
For the pizza dough
300 g of flour strength
15 g fresh yeast
6 g of salt
40 ml of extra virgin olive oil
150 g water
For the filling
50 g butter at room temperature
150 g grated cheddar and gouda cheese
150 g of crispy bacon
4 tablespoons chopped parsley
1 teaspoon of garlic chopped very
1/2 teaspoon salt
ground black pepper
Directions
1. first make the pizza dough. In a bowl, mix the yeast with warm water until it is well dissolved. Add the remaining ingredients to form a homogenous mass. Form a ball and let stand for half an hour in the oven.
2. last this time, stretch dough into a rectangle of about 40 cm by 25 cm.
3 lightly butter across the surface.
4. in a large bowl mix the salt, pepper, garlic 3/4 parts of the grated cheese, 3/4 parts of crispy bacon and chopped parsley 3/4 parts. mix well and sprinkle the surface of our pizza dough with this mixture. Heat the oven to 200 degrees.
5 now roll it up. And to do this we take the longest side and we will roll until you have a cylinder. cut it into pieces of about 3 cm high and we are placing them on our greased skillet
6. When you have placed all the pieces, we sprinkle with the rest of the cheese, parsley and bacon and bake for 60 minutes. If we see that you are Browning too much, cover surface with aluminum foil so not brown too much. Remove from the oven and enjoy!
Tips and Tricks
If you prefer you can use a prepared pizza dough
Fill it with your favorite ingredients: mozzarella, Basil cheese with tomato, tuna, the possibilities are endless
Time preparacion:110 minutes
Difficulty: easy
Servings: 8