This is one of my recipes from pasta favorite. It is another which embroider my son at home. It is a recipe that kids can prepare themselves and that will feel very proud smoothly.
It is one of those recipes of typical American pasta that I tried a thousand years ago in U.S.the first time that I was studying there, and as is the case with the brownie, from the first time I did it, not I changed because I simply love and seems perfect to me.
They are light, because against other recipes, mine has no béchamel sauce, which makes non-heavy, although evaporated milk are also creamy. Spices give it a unique touch and cheeses, ummm, the cheeses are a pleasure, a lust that you can use with whimsy and class that you like most, although this combination to my find it me spectacular.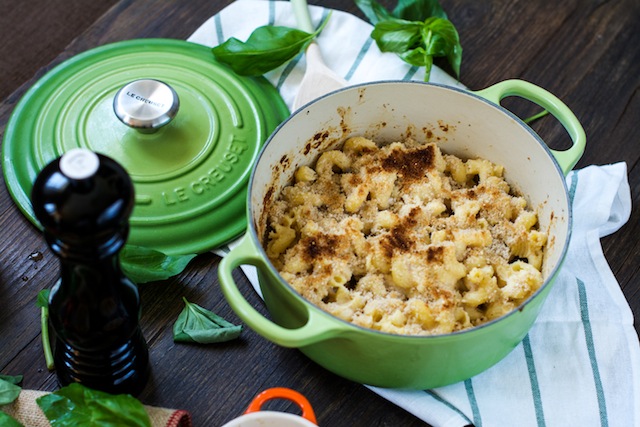 Ingredients
500 g macaroni or your pasta cut favorite €1.00
100 g butter €0.49
1 clove garlic, minced €0.05
100 g of provolone cheese grated €0.85
100 g Parmesan cheese grated €1,50
100 g of cheddar cheese grated €0.65
1 teaspoon of mustard powder €0.15
1/2 teaspoon freshly ground black pepper €0.05
1/2 teaspoon of Walnut nutmeg €0.05
1/2 teaspoon salt €0.01
500 ml milk evaporated €1.45
3 eggs €0.25
2 slices of bread €0.10
100 g of grated Parmesan €1.50
Total €8,10 sue between 6 rations sue tenets with these quantities, are €1.35
Directions
1. boil the pasta in plenty of water boiling until you are to the point.
2. grate the cheeses in a bowl and reserve.
In a separate bowl, grate the bread and 100 g of Parmesan cheese (can be done by hand or with a food processor) and book.
In another bowl, beat eggs with evaporated milk and add the spices: mustard powder, nutmeg, salt and pepper and reserve.
3. drain pasta, and in the same Pan put the butter with the garlic clove. When garlic is golden brown add the paste and stir well.
4 pour over Macaroni and egg mixture.
5. Add the grated cheese and stir over low heat until the cheese is melted and the milk and the eggs are set and no longer liquid.
6 cover with cheese mixed with bread and broil until it catches a golden color. Serve.
Tips and Tricks
You can serve it in individual bowls and Gratin individually
You can boil the pasta, cover with the cheese and add the eggs and curdle in the oven for about 20 minutes
Try to add a few strips of bacon
Difficulty: fa´cil
Preparation time: 30 minutes
Servings: 6