Duck pink pepper and brandy sauce is a dish that not never fails. Can sometimes be difficult to find fresh, especially in the South where I live, but frozen have from one day to another custom-made in butcher's shops in the market, and also to find it in supermarkets (French and at better prices than in the market!)
Make it a special day with guests, or just to your diet, you'll find simple and fabulous. Let's go to the kitchen!
Make it a special day with guests, or just to your diet, you'll find simple and fabulous. Let's go to the kitchen!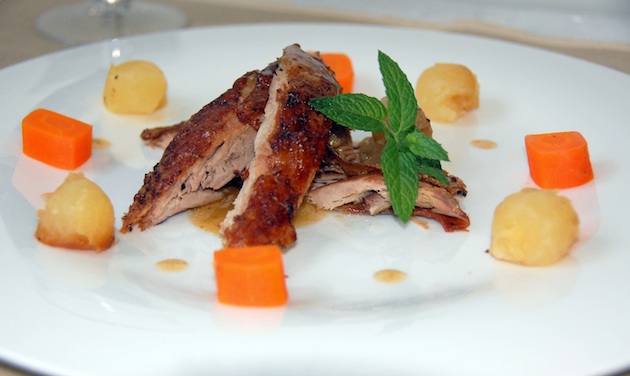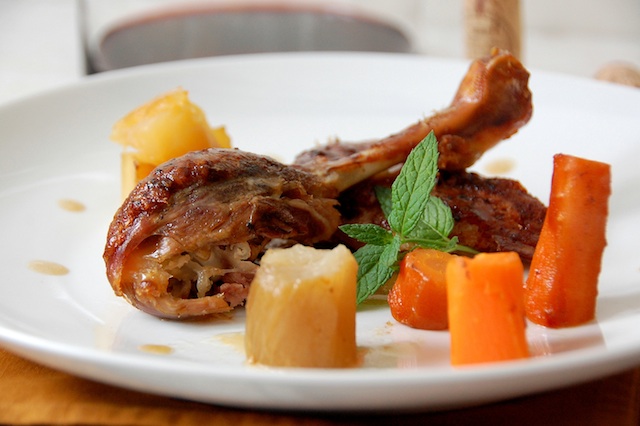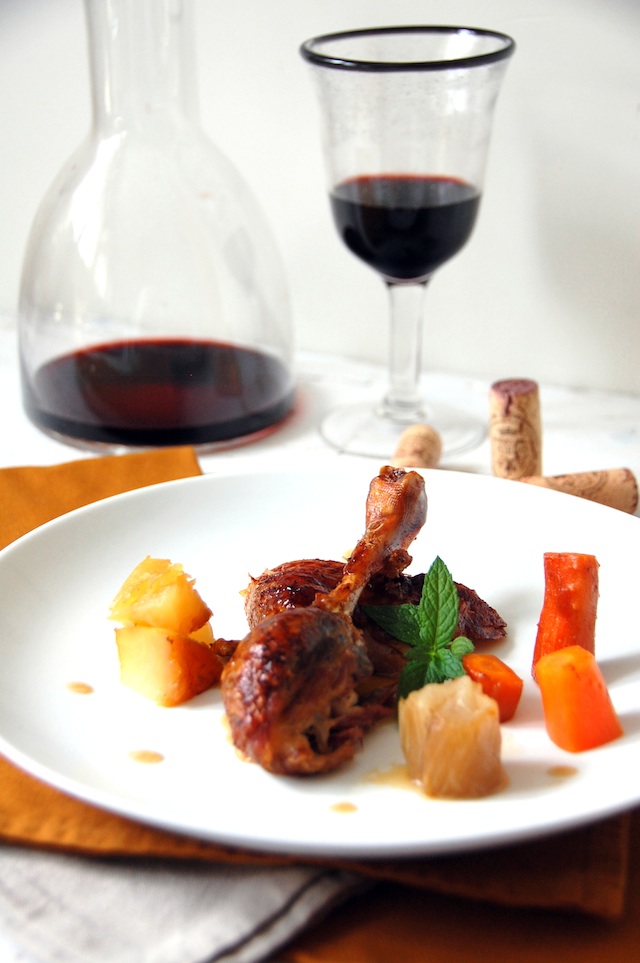 Ingredients
1 duck 3 kg €17,00
4 potatoes €0.70
3 carrots €0.40
1 onions €0.30
Pink and black peppercorns €0.10
salt, one tablespoon €0.05
a bit of extra virgin olive oil €0.10
three tablespoons of cognac €0.30
The total of the price of the dish for all is €18.95, that divided by the number of servings (6), is €3.15 per serving. A great price for a luxury dish. A whim because today is today.
Pairing
The duck is a main dish, a dish that is not light but delicious. To my I like to take it with red wine and therefore today I recommend a wine that will surprise you. It's a breeding of Emilio Moro. A Ribera del Duero of 100% red grape fine 2009 the price of 15,00 € approx. bottle.
Directions
1. Preheat oven to 220 degrees with resistance up and down.
2. with boiling water to thoroughly clean the duck and rinse it even on the inside. This will make the skin pores are closed and facilitate that skin is crispy.
3. in a mortar, crush peppercorns and one well crushed time together with the salt.
4. with the help of a brush with a little olive oil paint the duck.
5. season the duck inside and out so that whole is seasoned.
6 tie thighs together slightly so that it then has a better presentation.
7. place a carrot within the duck.
8 cut the rest of the vegetables into large pieces and place them on the baking tray.
9. the ideal is to place the duck on a broiler rack so during cooking it is not in contact with the fat that release. If you don't you can, you can use the oven rack placed over one of the trays. So collect all the fat that release duck but not you bake it.
10 bake for 20 minutes.
11. last this time, lower the oven temperature to 180 degrees and finish roasting it. The cooking time will depend on the weight of the duck, but the ideal estimate is 30 minutes for every 450 grs. For a 3 kg duck (which is what you weigh that sold at Lidl), the time will be 3 hours and 20 minutes. After the first hour there to drizzle with the sauce that is released the duck and the second hour repeat last.
12. a when cooking time is complete, turn the oven off. Remove the source of roast duck and place on a cutting board or similar and leave it to rest for 5 minutes.
13. Meanwhile sneak the juice from cooking duck, and heat it with brandy or cognac until it comes to a boil. At that moment is cut
14 serve with vegetables, garnish and the sauce very hot over.
Tips and Tricks
I take the opportunity to roast vegetables in the same source while the duck is roasted so my lining is prepared while the duck is roasted, but if you want them, you can roast the duck without vegetables, although the carrot that gets inside, gives a very rich flavor.
Preparation time: 4 hours
Difficulty: easy
Servings: 6