"Do not be afraid to take a big step, a precipio fails to hop"
Rice paella with duck confit, garlic, beans, artichokes and baby
I do not know if you know that among the many and unknown dishes Poland are tasty pierogi (kind of small dumplings cooked with sour cabbage and potatoes, mushrooms, or cheese-filled), zurek (curious soup with potatoes, egg and sausage, served in a kind of flaked Payés bread inside), golonka (knuckle with lining)... and the Duck, this if I surprised to know it!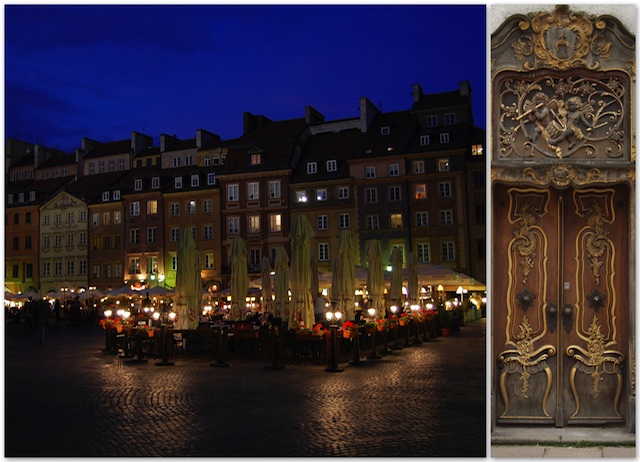 Poland is one of the countries of Eastern Europe that more interesting results when it is, we already know its cold and its history, but not so much for its wonderful cities, as the romantic Krakow south or maritime Gdansk to the North, as well as the vibrant and modern Warsaw. All preserved historic atmosphere and majestic squares, bucolic streets, colorful facades of old buildings, but also it shows in its renovated architecture, his attempt to conquer the capital of Eastern Europe.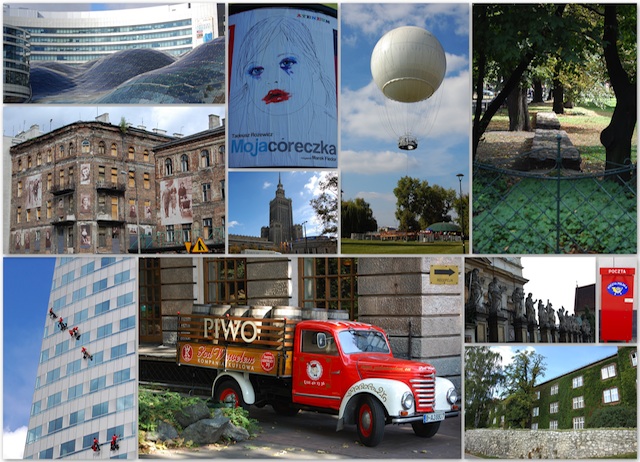 In Gdansk There is a beautiful and quiet street of obliged visit, street Mariacka, now full of jewelry and tourism, before merchants and goldsmithsIt retains even facades high targeted and harmonious, high access patios are accessed by staircases and rich details in entrances, parapets and window sills. It was completely rebuilt after World War II, the true style of the traditional architecture of the city. By its appearance between magical and romantic, reminiscent of the sets of Mary Poppins, or the very same street diagon of Harry Potter. While they offer amber to the length and width of the window, there is the site cheaper to get it, so it must be out of the tourist circuits.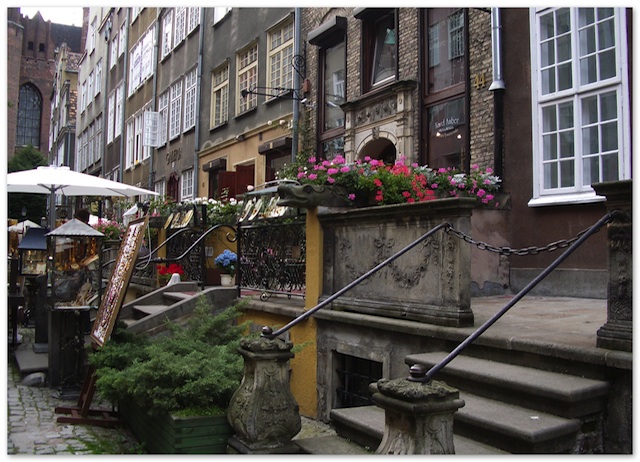 So I bet for making paella with duckin this case it was not Polish, but... Duck after all. I guess that this dish will make my Polish friends illusion by attaching one two of the best-known dishes in each country. I tried to join her of fresh vegetables to the way that I learned in a course of "Still", and chose garlic, baby broad beans, which cuts are added without removing the sheath, and Artichokesthat were on the market very beautiful. I deshojé and clean the artichokes, you know, with gloves to not smear me, and troceé them into four parts. The result was a success, tasty and very well balanced.

Difficulty level: intermediate

For 4 people
Preparation time: 45 min.
Ingredients
400 Gr. rice pump (approx. 3 cups). €1,50
2. cooked Duck legs, i.e., duck confit. I bought it from Martiko (380 Gr. approx. each). €12,00
1 tray of fresh garlic (250 gr. aprox). €1.00
1/2 tray of baby broad beans fresh, with sheath €1.75
5 fresh artichokes (600 Gr. aprox.). €5,00
2 cloves garlic peeled, without threads and cut into slices. €0.15
Tomato, garlic, onion, olive oil, laurel, thyme and Rosemary sauce. Approx. 250 gr. (must do before and have it ready). €1,50
Hot ham stock: double and something more than rice, as 7 cups (failing that, natural ham stock brand Aneto). €3.06
A bit of parsley, and a few strands of Saffron to give flavor and color. €1,50
A quarter of a cup of olive oil and salt. €0,50
Total: €27.96 to be divided between four, 6.99 €/ person.
Equipment
Paella with internal diameter 50 cm. (for a layer thin rice, baking much better)
Barbecue (fire) of gas with gas cylinder
Microwave or hob to heat the broth
Single-use gloves (to clean the artichokes)
Slotted spoon, chopping, boards aluminium foil, various containers, etc.
Pairing
Being a forceful food paella, I will decant a wine tino. In this case I opted for a Senior House crianza 2007, D. O. RiojaIt is fruity and with a light taste of new oak, it is also very affordable price, round the €4,00.
Directions
1 we will by parties with prior preparation of the ingredients:
Garlic: Remove the dark green part of the stem, and cut flush with the root bulb, so that they are clean.
Baby broad beans: The sheath is not removed, removed the short strand which has at the ends and is cut to approximately two finger-thick slices.
Artichokes: With plastic gloves, cleaned and husks, leaving the heart. They are chopped into 4 parts each.
Duck confit: Thighs are introduced for 1 minute in the microwave at full power so fat they bring, to become oil, and retires. Once trimmed, removed the skin and flakes duck meat.
2. Brown the garlic with oil, and is lightly fry the baby broad beans them seasoned first by 5/7 minutes, until crisp, and when we have the lists, booked at the perimeter of the paella. Then you fry the garlic with a pinch of salt for 5 minutes until browned. The latter, are removed and reserved separately until the end.
3. Meanwhile, toast the Saffron threads in the hob wrapped in aluminum foil for no longer than 10 seconds. Then crush them on the same paper and add them to the ham stock to give flavor and color. (careful! you really are toasted very fast). Finally, is heated in the micro broth with saffron for 5 minutes.
4. then, add duck with a pinch of salt for 5 minutes only, stirring continuously, then the tomato sauce (tomato, garlic, onion, oil, bay leaf, thyme, Rosemary and salt, previously prepared) for a couple of minutes, and in the end, the rice, stirring for 5 minutes so golden brown and release a little.
5. it is measured the volume of the 400 Gr. of rice in cups or scoops (for example). In my case, occupy 3 (depends on the size of Cup you use). Therefore, reserve broth ham about seven cups, 6 as custom sets of rice twice, and one more, to finally water demand according to go seeing the firing of the rice while it is cooking. I put heat back into the micro stock (2 min) at maximum power. All stock must be very hot when we add it to the paella, since otherwise it would break the rice cooking.
6. After adding rice and before pouring the broth for 5 minutes FRY artichokes removing them with rice and a pinch of salt. Usually the sofrio at the beginning with the rest of the vegetables, but being that had such good quality, I decided that they were tasty and your point, I would add them to the end, to Saute them just a little bit and they ablandasen cooked with the broth. The garlic add decorating the paella at the end of cooking, just before cover it with aluminum foil
7 and started cooking: Add the hot broth and stir together with the other ingredients, which exactly double the volume of rice, as we have said, 6 cups. We apply the Technical paella rice cooking If not see you even with confidence and ease to control the timing and degree of cooking to the Valencian type. We tried salt, let it 1000W heat for approx. 5/7 minutes, taking care that fire to spread by all the paella evenly.
8 we will reduce the fire below, and will keep you about 10/12 min. Virtually all of the broth will be evaporated at the end
9. Once completed the time, irrigate with the half cup of broth that we still distributing it equally, this makes sure there is liquid even in the paella dish by evaporation.
10 cover the paella with aluminum foil, and climbs the fire back to medium-high a couple of minutes so that evaporation of the last Cup, to take effect. The couple of minutes shuts off the fire and leaving the role aluminum, rice which stand for at least 5/7 minutes and finish cooking.
11 stir paella completely before serving, and the rice in the dish will get homogeneous texture, since never become equally grains from the Center to the perimeter.
12 ready!. Enjoy the dish, because it would be very tasty,... for finger-licking.