"The impossible just takes a little more to get"
We are already in autumn. We already started to enter the time of saw, trips to the interior routes of wine, as that they can benefit from the nearby mountains. By the way, if you like the wine tourism, before continuing, never miss this post on one of the best wineries in Arriate
One of the tours that I like in fall It is through the fields of chestnut, oak and beech trees (all are from the same family). Attempt to always make a getaway for some of the saws filled with the autumn colors in the field, Brown to yellow to green.
Me da igual the Sierra de Aracena in Huelva, to the of in France Salamanca, around and close to Madrid, or which we in the South by the Serrania de Ronda. All enjoy the landscape, picking up chestnuts, losing me in the Woods, or simply walking through the field. It is a delight.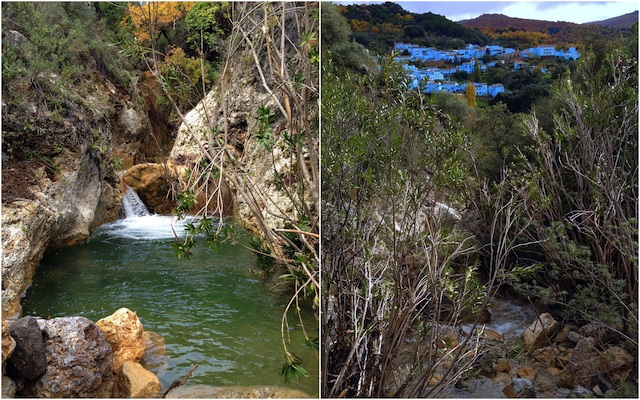 The Serrania de Rondanext to the birth of the Genal and Juzcar (the famous 'new' village that the Smurfs have been in the world) offers prints and breathtaking tours. Only one hour and forty minutes of Malaga, and about twenty-five minutes of Round surprisingly, beyond new and rather shrill color of the facades. From the road you'll find karst landscapes of grey rock carved by erosion, panoramic views of the Sierra by the Genal Valley with the typical colors of the season, and the white people of the South.

They try to Júzcar, and enjoying the scenery, you'll run into streams and ponds full of water; fields of chestnut trees, smell of damp earth, scenic roads, and spectacular views. Aprevechad the fall anywhere Spain and get at least to the nearest mountain ranges that you have... Ah! And don't forget you get a huge amount of chestnuts, which you will need to prepare the recipes in the autumn.