This is the recipe for homemade nutella we do at home and that I have asked many times.
With her also take this opportunity to introduce a new collaboration with the blog. It is my well-beloved food processor Cook Expert by Magimix. I told you that with the move I've left some things in my house in Malaga. It was the time of change of scenery and that also loved him in my kitchen. I love Cook Expert performance. Also I take recipes which you can program many predicament.
This robot has come into my life in a casual way. I was looking for an alternative that I have in Malaga and someone told me about this brand. When I did my show cooking for Canal Cocina Cooking Madrid, I was fortunate to be able to try it and then I fell in love. Not only for its design, but that in addition to everything, includes a robot chopper that makes my life very easy. Kitchen, kneaded, itches and is very easy to use.
From there emerged the opportunity to begin a collaboration with Cook Expert, so every month I am going to teach a new recipe in the show what I like about this fantastic robot. The coming month I promise a recipe of dough so you can see such amazing results. You can buy your Magimix using code LOLETA HERE and you will receive in addition a beautiful apron on my part so you can enjoy your new robot with me.
And now we go for today's recipe that I have both asked. An easy recipe that love in my house (I also) because although it has calories and is very energetic, healthy. You only notice: risk of addiction!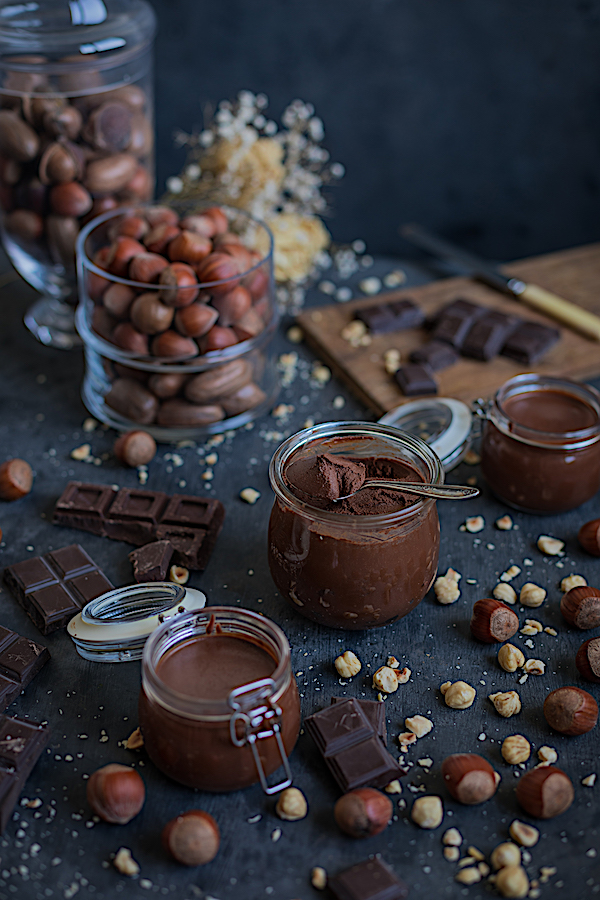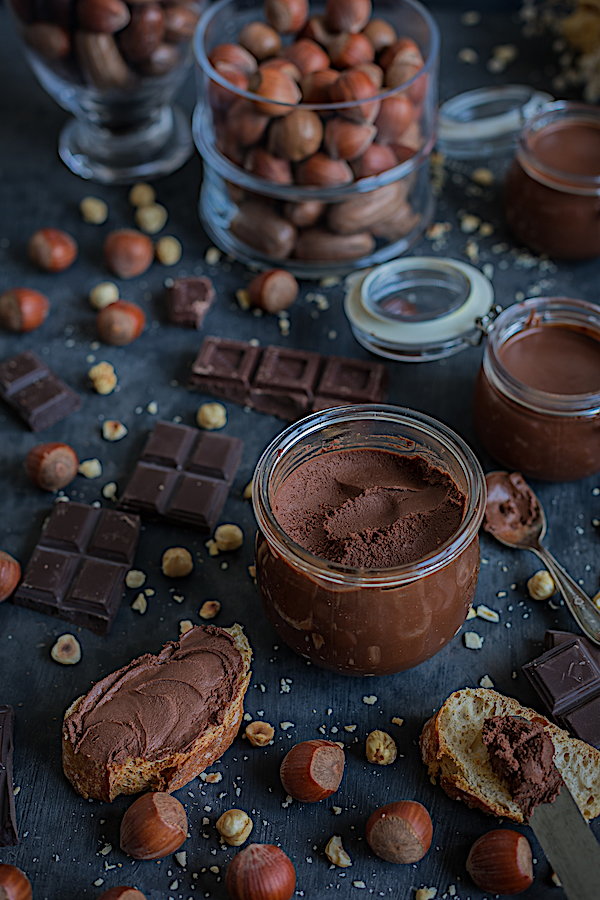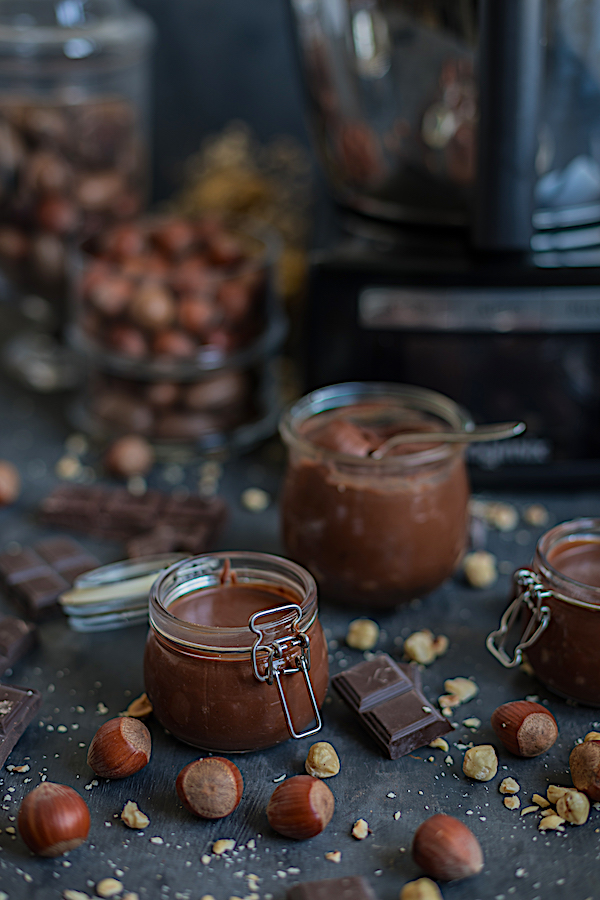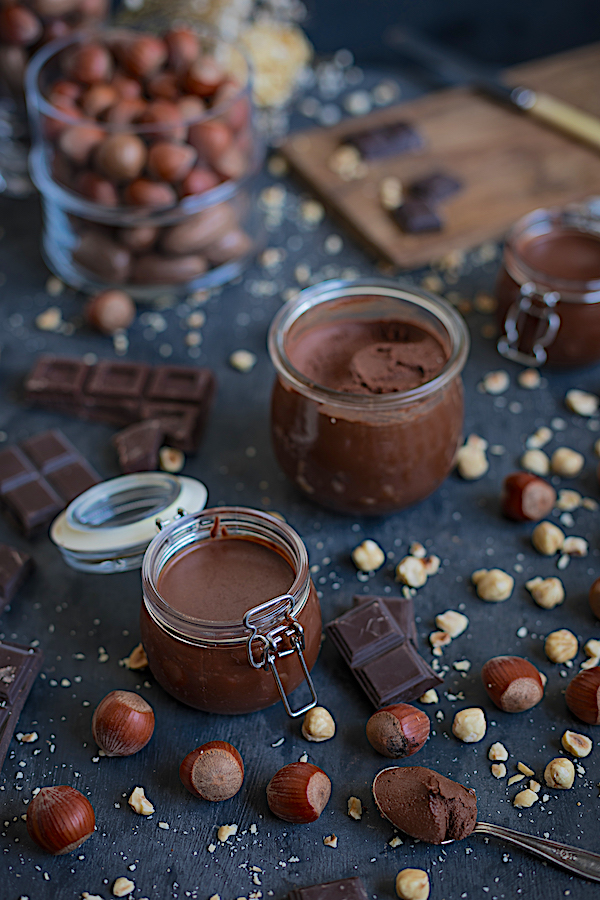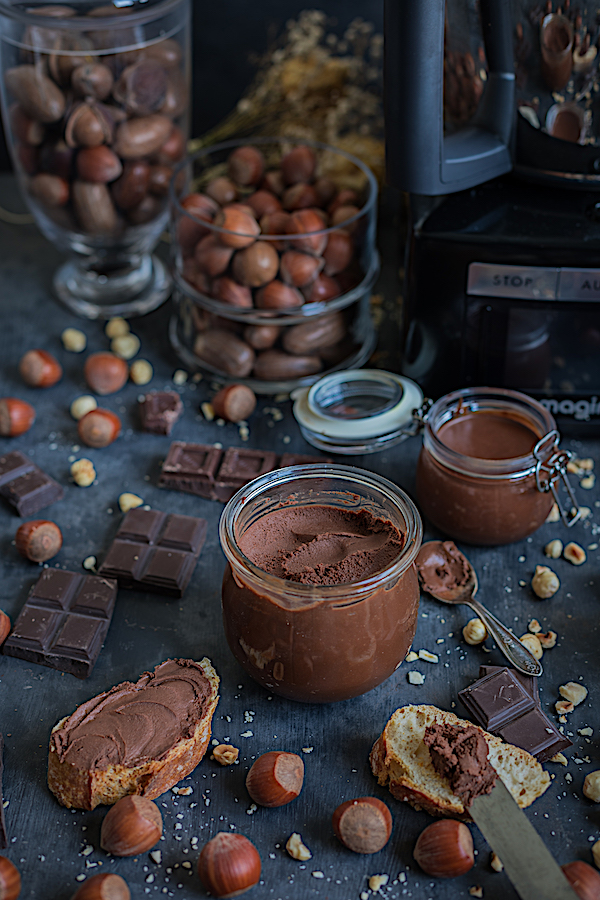 Ingredients
300 g of hazelnuts roasted without salt or skin
340 g of dark chocolate
5 tablespoons coconut oil or mild vegetable oil
1 tablespoon pure vanilla extract
a pinch of salt
Directions
Spray the brown sugar together with the hazelnuts until you get a homogeneous paste.
Then add the melted chocolate, coconut oil, vanilla and salt. In the Magimix it only took me 20 seconds to get a super creamy texture. You will have to try stopping every minute and see how the texture goes until you reach the right creaminess. you have the video on my Instagram channel.
Put in jars and let cool in the fridge for a while until it takes consistency. The cold is only necessary to take a harder texture and not so liquid. but once achieved you can have it out of the fridge without problem that will not change the texture. Easy recipe where there are and you will tell me the creaminess so incredible.
Tips and Tricks
Optionally you can add 2 tablespoons of maple syrup, or honey
You can substitute nuts for your favorite dried fruit
Stored in the refrigerator for a couple of months if you can not finish before
Preparation time – 3 minutes but depending on the robot you use you will still need more time.
Difficulty: easy
Servings: 2 300 ml jars