I must admit that this Fig Jam and jams with my weakness of loses.
I love to make them jams at the end of the season. When the fruit is more inexpensive and is in that moment that did it first time my jam of figs.
I always do too much (at least a kilo of fruit) because it seems to me a magnificent gift to carry when I invite you to lunch or dinner at someone's House.
I keep it in tiny boats and carry a basket with an assortment of jams that are always a success.
My favorite, you know is the mango Jam (I bring it prontito, which now comes the season) but I also love for medlar.
But I use this fig jam to accompany cheeses, bread and pâtés. I love the sweetness of the jam in the salty! ummm!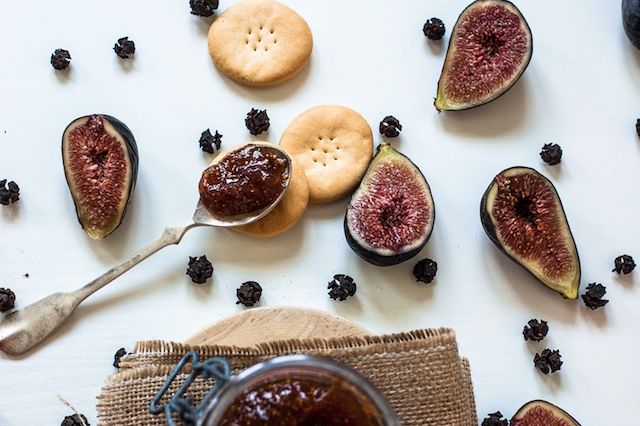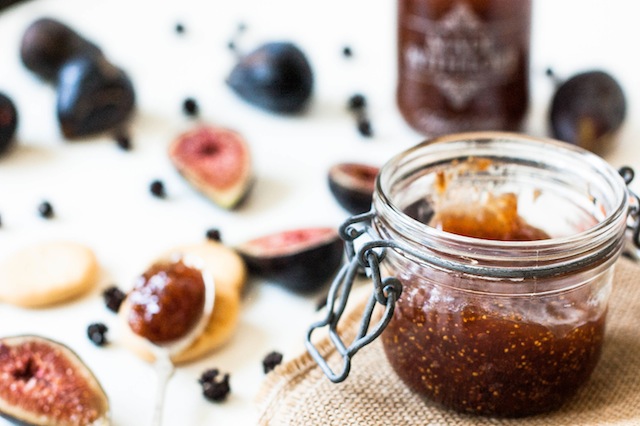 Ingredients
500 g of fresh figs
200 g sugar (most of the recipes you will find added far more sugar, but my jams I like to know the taste of the fruit for which tend to decrease the amount in very sweet as this case of figs fruits)
the juice of one lemon
1 cinnamon stick
Directions
1 Remove skin black (or green) as they are to the figs with care not to remove the meat.
2. in a saucepan put the figs with the sugar and the lemon juice.
3 leave to macerate the fruit with the lemon juice and the sugar for a couple of hours before starting to cook. This will that fruit release all its juice with the help of sugar and will help you get a better result.
3. Add the cinnamon stick and boil for 40 minutes over medium-low heat, taking care that the sugar does not burn.
4. last this time, remove the cinnamon stick and let cool before using
Tips and Tricks
It can be stored in airtight canisters and will last until three months
Reuse cans canned. Boil them and filled with still-hot jam pots. Turn them once closed to make the vacuum. So it will be even better
It serves the accompanied by cheese, or a cookies as dessert or appetizer fig jam