"Friendship is rarer than love and more difficult. For this reason, we must save her either way"
We finished the year and begins a new one, first and foremost !Lots of happiness!. I wish you a new year full of optimism and joy, and since the Maya could not with us, that cannot be the crisis... No, outside joke that everything goes I phenomenal, heart.
From time to time through the posts, I have given you some hints of where I go and they let me mark, but had never done in a single entry. Let me, as a gift for this new year, that proposes you a place and a dish for each month of the next year. As I said an announcement... 12 months, 12 sites, 12 plates, 12 proposals. Keep in mind that they are not even the most chic, or the best, or the most expensive... just are some of them that I liked. Nothing else, if you can see them as well, you can enjoy them.
For the recipe that we will now see, just say a couple of things, in addition to being different and original; ES ideal for End of year, and that surprises by its easeyour flavor and originality. Ideal! would that not?... Try it, you will already see.
1 January: Takes cRoasted ochinillo in The Olma. PEDRAZA (Segovia). Of course, before visit one of the medieval villages, walled better conserved in Spain.
2 February: Death by the roast lamb of El Nazareno. Roa de Duero (Burgos). Be dazzled and take advantage of its extensive wine list. For me, the best lamb grill in Spain.
3 March: Go crazy with the pizza de chocolate by Mamá Framboise (Madrid). The invention of the evil one, you do not know how rich it is, have you not tried it? and... what are you waiting for?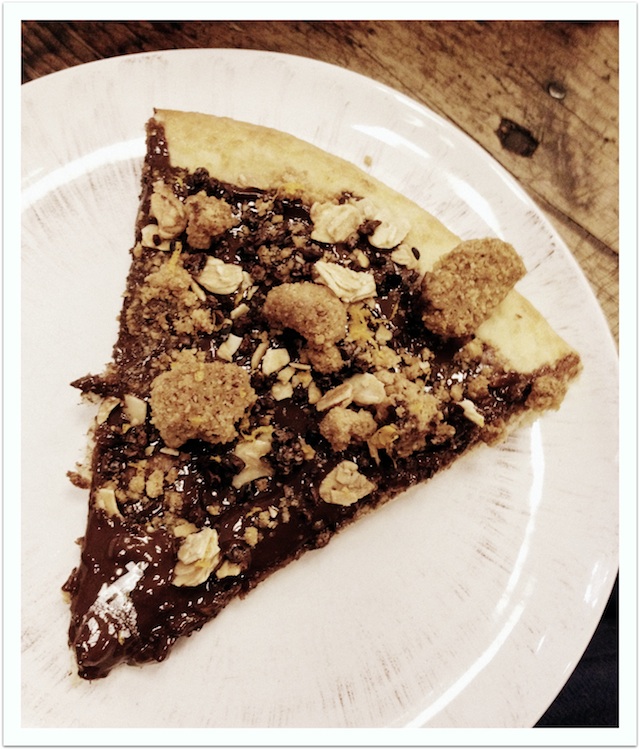 4 April: Succumbs to caps and in particular, the stuffed mushrooms of Casa Paco in Nervión (Seville). Small, catches in the back, but goes soon because it contains the essence of tapas.
5 may: Do not forget to visit Warsaw and try their national dish, the Duck, in the elegant Rozana. Restaurant falls, service highlights, but the best is the food and the details. You won't be disappointed.
6 June: Go to Venice and savor fresh pasta of truth in Il figli delle stelle. There are many places where you take a good pasta, but this one, on the island of Giudecca has something special, aren't you try?
7 July: A getaway to? Asia? One of the restaurants that most surprised me with its charm, its good and kindness: Longtail Boat. The best the Green CurryHe impressed so much that even makes you cry... pique. Krabi (Thailand)
8 August: If you are lucky enough that my brother-in-law Jose you invite, devours the King of the summer, the sardines in Palo, Malaga. No one prepares them better (or Capel was there neither is online, sorry)
9 September: Gives you a lot of duck au petit Sud Ouest, near the Eiffel Tower. Of all kinds, class and condition, and the service, helpful. Paris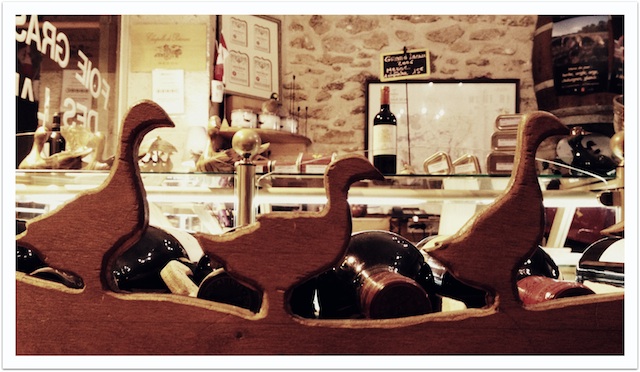 10 October: Stay speechless with a Squid and Vegetable Rice in Rice Bar Pump (Madrid). From blogger to restaurateur, a fact to keep in mind. Your blog: Noselepuedellamarcocina
11 November: Don't miss Hotel NoMadon Broadway and taste its famous Roast Chicken. The entire hotel is worth it, but make a mandatory stop at your Library Bar (New York City)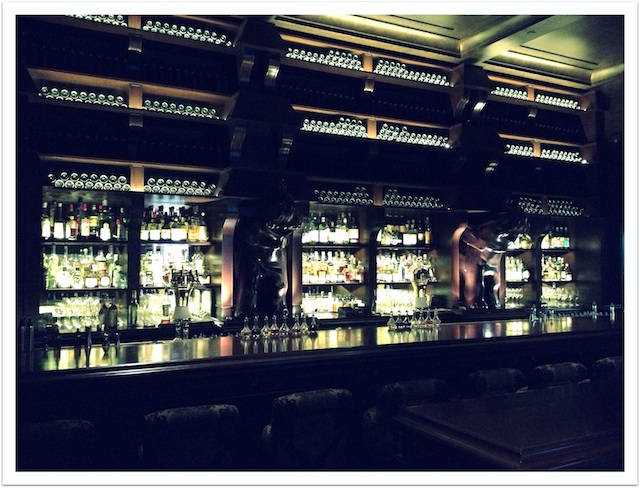 12 December: Term at home with anything from the letter in The Refectorium: Salad, little steak, meatballs, fried fish,... There's nothing mediocre, Curry will not allow it, and everything is exquisite. In the Malagueta (Malaga)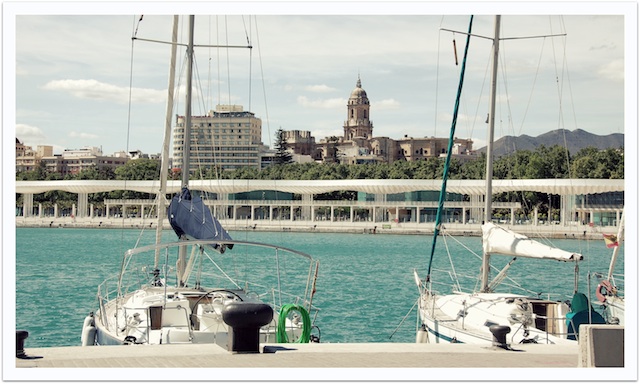 The recipe comes because a few days I received from my friends in Aneto a surprise package. He had no idea what it was and made me a tremendous illusion because you did not expect. It was a box with samples of their wines for Christmas: Christmas Aneto broth and seafood cream. They came in a box and package had in addition a few wooden cooking utensils, a beautiful apron and a paella to keep practicing. It was the second gift by completing finalist of the First contest of Paellas of Aneto.
I decided to introduce me to his second contest, but not with the usual creams and soups of Christmas, so I came to this recipe got base of seafood cream. I assure you that the result is great, full of flavor and with all the forcefulness of the shellfish.
I encourage you simplifiquéis this holiday season and bring forth out of what others can do for us, as does Aneto. Encourage you to try it. It is worth it!
Level of difficulty: easy
Preparation time: 40 minutes
Seating: 4 persons
Ingredients
16 medium-sized crayfish €7.95 (if you see you climbing price use prawns)
3 ripe tomatoes €0.45
2 leeks €0.70
2 onions €0.45
700 ml of cream of seafood Aneto €12.95
3 tablespoons flour €0.15
8 sheets of pasta pre-cooked for lasagne €0.65 (put them in water about 15 minutes, as they indicate you the instructions, and then dry them)
5 tablespoons extra virgin olive oil €0.20
1 pinch salt €0.01
1 pinch freshly ground black pepper €0.01
a sprig of chives, lettuce, Arugula, or something green to decorate €0.05
Total €23.57, or what is the same, €5.88 per person, for which a special holiday dish is phenomenal.
Equipment
Pan
Ladle or pot
Cutting Boards
Is, covered, etc.
Pairing
It is new year's Eve, that a better option than a good champagne, for example, the famous Möet Chandon, but in this case Rose Imperial, fruity character, dominated by strawberries of the Woods. They say that it is 100% female... If you can afford it a day like this, do it. Its bubbles are special with seafood. Your price: €43,60
Directions
1 to soak the sheets of pasta (approx. 15 minutes, according to the instructions on the package). Then dry with kitchen paper. Book
2 finely chop onions and leeks. Book.
3 Peel the tomatoes, remove the seeds and chop them into small squares as small as possible. Book
4. in a large skillet put heat three tablespoons of oil with the onion and the chopped Leek. Sauté over medium heat until the vegetables are well fried (transparent and soft), about 5 minutes.
5. then add the tomatoes and saute medium low heat until they are well tender, about 10 minutes. Remove the vegetables from the fire and set aside in a dish.
6. in the same pan will make the bechamel: put to the other two tablespoons of oil remaining heat over medium heat. When the oil is hot, add the flour and using a spoon or wooden spoon, move well without stopping until you toast a bit. After a minute, we will begin to gradually add cream of seafood.
7. Add a bit of cream of seafood and move well. Give a few turns with a spoon until the flour has "sucked" any cream. Then add a little cream and return to move until the cream is well incorporated.
8 you have to repeat step 6 until you have a creamy texture. It is not necessary that it is too thick, since by adding vegetables it will thicken.
9 season the bechamel which we have done and add poached vegetables than before.
10. for the crawfish: in a large saucepan put plenty of water to a boil over high heat. When she breaks to a boil, add the crawfish. Let them boil a few minutes, until the shells have been orange. The cooking time will depend on the size of lobsters. Remove from the boiling water and place in cold water to cut cooking (the same sink clogged and full of cold water will serve).
11. once cool, peel them and book.
12. in order to present it: in a dish to serve, place a sheet of pasta. Over four or five tbsp of béchamel sauce with vegetables. Cover with another sheet of pasta. Cover with bechamel sauce. Give a blow of microwave to heat the dish. For 1 minute at maximum power (800 w) without putting even the crawfish, and end, place four prawns.
13 place the Green sprig for garnish... and enjoy!.! easy, eh?
As usually, you edit the step by step a recipe video. Easy, truth?:
I leave each Tricks:
-To save the dish, you can replace the lobsters frozen or peeled prawns. You will have less flavor, but the abarataréis
-Prepare it all in timeYou can. Mounted the dish at the last moment, giving you a heatstroke.
-Béchamel which you have prepared, also serves as a mass of croquettes. So, if you spare you a little cream with vegetables you don't waste it, picad le a gambillas, make balls and pass them through flour, beaten egg and bread crumbs. Freidlas in abundant olive oil over medium heat until they are golden brown and you will have delicious seafood croquettes. Newly renovated kitchen!
– You can follow the day-to-day of the blog on social networks: Facebook, Twitter, Pinterest, Flickr or Instagram
-Also you can subscribe to receive updates in your email HERE.
I also ebook such wonderful desserts that I introduced in the album Sweet Dreams If you urge in these dates, and this Christmas Special. By the way...
Happy new year!
I wish that next year bring you all that you deserve, I will try to bring many more recipes!.... Many kisses and thanks for everything!