"Every exit is an entry somewhere else"
Today I woke up adventuress… I want to travel, and as for now I can not, we will do it through the blog. On occasion I have spoken of corners of the old Burma (today Myanmar), of the Sunsets in Old Bagan, of the Cultivation floating on Lake Inle, etc. Today I'm going to surprise with a place of film, and never better said...
As we began to ascend the river path of Dein In Ruins (along with the) Inle Lake, in Myanmar) I thought that I introduced fully in any of the films of Indiana Jones, but when we reached the path of the labyrinth of stupas, the admiration was total.
Once the tour was over, we sat down to rest, and what better occasion to try the recipe of one of the most representative Thai street food dishes. The Gai Ping (or chopped chicken meat skewer). A very simple, different and original prepare a good snack snacking or barbecue. You can surprise your guests... do you dare with the Thai cuisine? Follow me and you will see how easy it is. Let's go to the kitchen!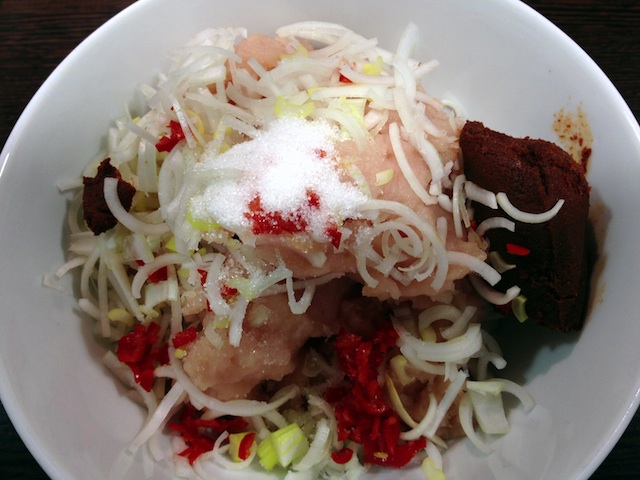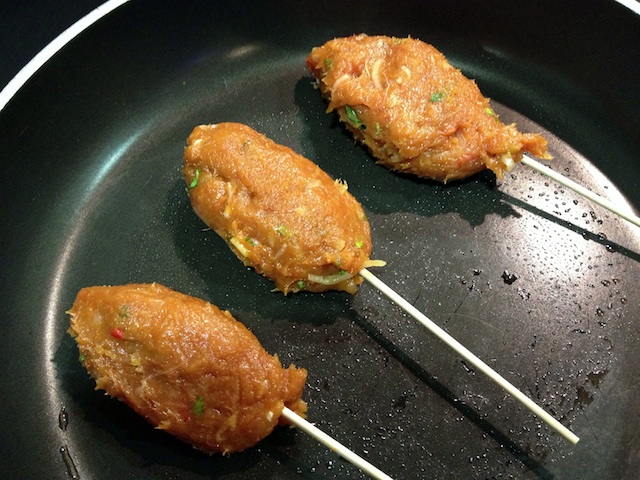 Ingredients
450 g of chicken breast (must be very chopped) €4.10
1 onion chopped €0.19
1 red chilli €0,20
2 tablespoons paste red curry or massaman €0.25
1 tsp. sugar €0.05
1 teaspoon coriander ground €0.05
1 tsp. cumin ground €0.05
1 egg-white €0.15
8 stalks of lemongrass Lemongrass = (if we do not find, a kebab stick may be used) €0,50
Total for four guests: €5.54, that divided, out ration € 1.39. Good price... huh?
Directions
1. in a bowl, mix ground beef, onion, chili without seeds, curry paste and sugar.
2 move well until the dough is homogenous. Do it with hands that will find it you easier. It must be thoroughly mixed
3 then the coriander, cumin, the egg whites and mix well again. Tienes to get a paste
4 divide dough into 8 equal portions. Shape them with spoons and tighten around each stem of lemongrass or barbecue skewer
5 asalas grilled over high heat turning them over several times until they are golden brown and done inside.
Tips and Tricks
Prepare them in advance and keep them ready to just sauté
Level of difficulty: easy
Preparation time: 20 min.
For 8 drives (4 seats)
I recommend a European beer, but which by its freshness seems appropriate to share with the Gai Ping. It's the Czech Pilsner UrquellI tried it more than 15 years in Prague and I still charming. Serve very cold. Your price: €0.89
Support: as on other occasions, I put aside the list of products that you should find in Asian supermarkets (I linked below some addresses):
For the rest, in this web www.cocinista.es you will find many products for online shopping. If you do not have any access of the previous proposals, just I find friends of the Asians who runs the "Chinese" in the neighborhood, and ask that they provide it you, insurance that will make. Keep in mind also, that will do the purchase once every two years approximately. The spices they are not bad and last an eternity because as you can see, the quantities used are very small.