"Talent is not based on having gifts that others do not, but to know use them"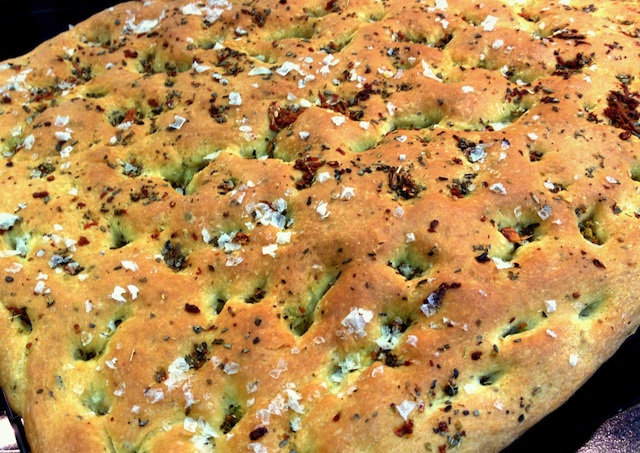 Focaccia Recipe finished with garlic and oregano in Spanish
One of the courses has given me the most is that technically I was lucky to make in the still with Francisco Tejerothe best Baker of Spain and one of the best in the world. The master Baker dedicates his life to the art of making bread, and above all to the art of teaching how to do it. He has several books published on bread and pastries, seminars, courses, advice and is acclaimed in the most prestigious universities in Europe and United States. The difficult makes it easy and plays today, simple recipe.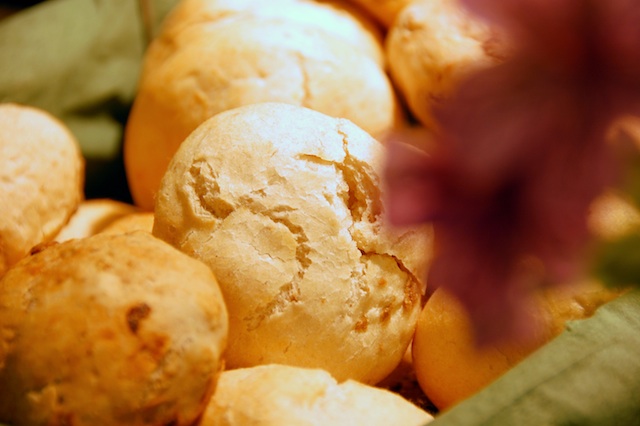 Normally teaches courses in hotel schools most prestigious in the world, and from time to time, gives the rest of mortals with a course on the awesomeness that is making bread at home. It is friendly, patient, talkative and charming. Answer each of the questions and always has a smile for everyone. Me impressed your wisdom, the naturalness and the simplicity with which explains the secret of the bread.
A year ago I was one of the lucky ones to get plaza in a course in which he was the professor who taught it. Us taught a lot of things on them flours, the differences between them, how mix them, how do the mass mother, how flavor the bread, how get make ones peaks crispy... Was as say one of the courses that has given me more and the hand of one of the best bakers in the world. A real luxury!.
Since then, more than once in my House have breakfast homemade breadeat scold the paprika vera and peasant bread rolls. But the best thing to do is to customize the bread with so many and so many possible flavours: olives, dry tomatoes, Sesame, pepper, mushrooms, ham and cheese powder, raisins, nuts... the imagination! to power
We had an Italian dinner at a friends house, La Dolce Vitawhich already you speak, as well, I decided to do then some grisinis (peaks of longer, thinner bread served at most pizzerias and Italian trattorias), and bread focaccia. I kept to the foot of the letter the teacher tips and you can not imagine how it was focaccia, and best of all: it is simple to Cook, you don't have to be an expert to get a quality bread.
The focaccia It is an Italian flat bread that is covered with herbs and other ingredients and is very important part of the transalpine cuisine. It is a bread with a form of cooking similar to pizza, but is soaked in oil prior to baking and is delicious alone or accompanied by cold cuts. So both can be served from appetizer as accompaniment the main dish.
Do you dare with bread recipes?. He assured you that it worth you, is easy and you will be surprised at your friends... and best of all, will not be the first recipe of bread, I have more in the bedroom. Let's go to the kitchen!

Level of difficulty: easy
Preparation time: 40 min. kitchen robot / Hand 55 min.
Seating: 8 people
Ingredients
450 g wheat flour €0,50
2 envelopes of Baker's yeast €0.64
12 GR sugar €0.12
12 grams of salt €0.05
200 ml water €0.07
50 ml extra virgin olive oil €0.15
To cover
80 ml of extra virgin olive oil €0.24
4 teaspoons oregano €0,13
2 cloves of garlic €0.10
10 GR of salt maldon €0,20
a little water €0.05
Total, aperitif or accompaniment to 8 Diners focaccia: €2.25, which implies 0, €28 per person: "Delizioso!"
Equipment
A thermomix or pan mixer kneading, but the hands will be used to knead
If you don't have machines, you'll have to use your hands, knife and cutting board, but can be done without any problem, only that more appetizing.
Bowl
Pairing
Such a Lambrusco?. You know, a good pink Italian very cheap and very rich. It is important to serve it very cold and keep it that way as it is. I recommend the of Dulce Medici Lambrusco €2.99.
Elaboration
1 in a bowl mix the 80 ml of olive oil, 2 very chopped cloves of garlic and 2 teaspoons of oregano. Put in the microwave on half power for one minute. Book.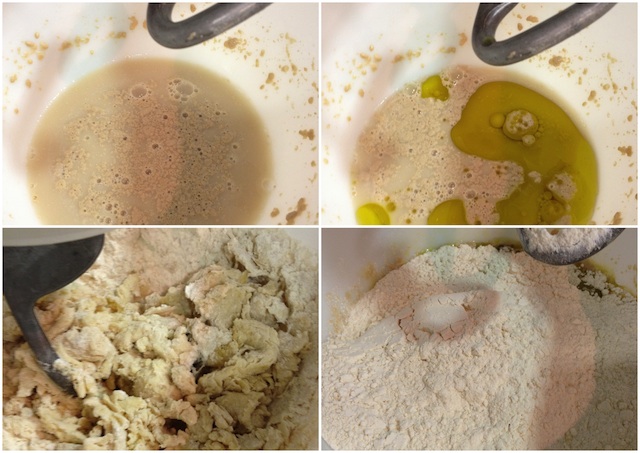 2. in a bowl, mix 200 ml of water and two envelopes of yeast. Mix well. Add the salt, sugar and flour. Mix with mixer Horn for 5-8 minutes. Add 2 teaspoons of oregano. Mix well.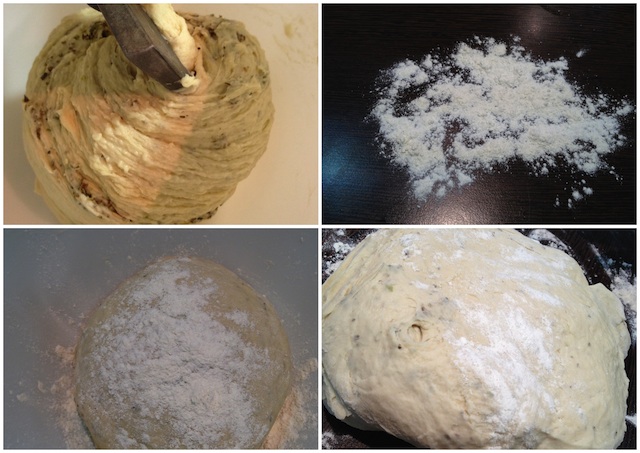 3. place flour on a flat surface to be able to knead the dough. Knead with a ball banging on the table, sprinkle a little flour on the dough.
4. leave the ball in a bowl and cover with a damp cloth. Let stand for 1/2 hour until it doubled in volume.
5. cover a baking sheet with a silpat or baking paper. Cover the cookie sheet with the mass, opening mass ever more with the help of the fingertips.
6. with the help of a spoon cover dough with oil of garlic and oregano that we had reserved in the glass.
7. cover with plastic wrap and let stand 1/2 hour. Turn on the oven with resistances up and down to 200 degrees.
8 sprinkle with salt flakes (Maldon) and bake for 20-25 minutes. Buon appetito!
As always, I leave the video of the step by step photographs:
PS: You should add back down in the image, the link to vote for my blog in the competition Blogs 2012, in the category Best food Blog... Let the tenths in the partial classification of this week!, so please, if you have a minutillo, pichad below and vote for my candidacy in the corresponding category. We must continue to give war, share it with your friends... Mil Gracias! for your support and for your time. Kisses