"The value of a person is not measured by the times in which demolished it, but for the times in which it rises and continues forward"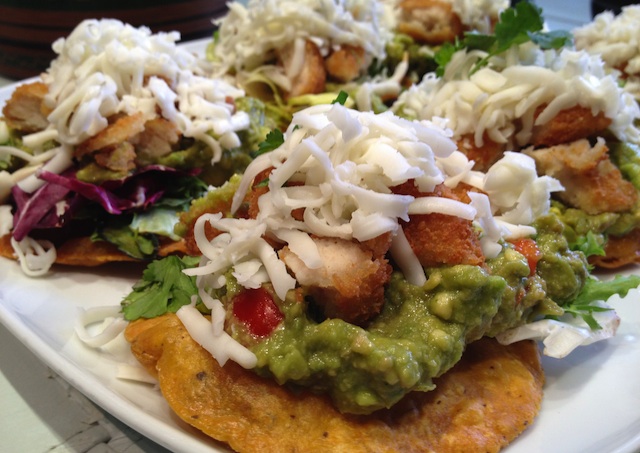 Comes the time of heat and with it they begin to crave lighter, cooler, faster meals and of course, colorful and that attention-grabbing what?... If we opened this section as I recommended my brother Kitchen scoundrel!. I thought about a recipe that also meets these characteristics: quick, because not it takes more than 15 minutes (great for singles); Fresh, because demands it the station; Light, because it can offer an appetizer, or if you eat two or three, can be a good first course; and finally attractive, not you engancharías someone in an evening, or happy to leave your guests at a dinner at home or be surprised at a party with starters like this?... If only to see the photo already feel hungry!
Todo partió de una noche que hicimos mejicano en casa y sobró Guacamole of Haciendita (see recipe) and wheat pancakes. As I told you in the post, if you leave the bone of the avocado along with the guacamole in the fridge you hold well. And took a few from here, there, a bit of imagination, and a brilliant result. As Recycle to reinvent (not everything in the kitchen will be "nouvelle cuisine")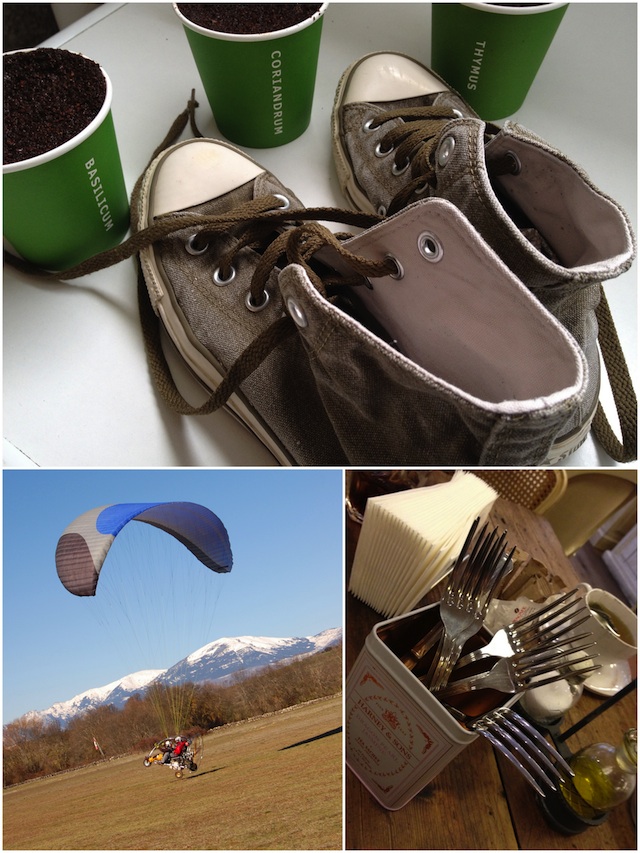 And as Mexicans we are talking about, I will give you a recommendation. Not prodigo me much for this type of restaurant because as I said, when we feel like at home with some beers and a little lime, not given us anything wrong and we usually it do with some frequency, do you also know because?... Because it is a type of cuisine that gives play to hold talks and "tangle" awhile with friends while you prepare it: one does the guacamole, another nachos, other burritos, etc. must get more out of dinners that simply sitting! Let's share and enjoy!
I'm going to the grain. I like Madrid The Legend of Agave (in calle Núñez de Balboa, 57), which depart from the tex-mex and is focused on a more traditional meal. A good Mexican friend recommended it to me and I was right. I stay with the Veal wires and roasted suckling pig, this last not is if you know it, it is a delicious pork meat frayed and marinated, served in cakes or tacos with red onion and chile (is a recipe from the Yucatan). Incredible! Yum, yum...
Now for the Kitchen Cunning!. Are you ready?










Level of difficulty: easy
Preparation time: 15 min.
For 6 units or 3 starters
Ingredients
Guacamole €1.55
Breaded chicken fillet. €0.95. It can be replaced, for example, crab meat or anyone who you feel like and do well
6 small corn tortillas. €0.65 (watch out!, not worth being wrong, corn, not wheat)
Mozzarella cheese €0.40. If you like another, forward, change it without problems.
Lettuce chopped €0.30
Total for 6 units, €3,85. Get 64 cents each. Great, huh?
Equipment
Sarto the freidora
Grater for cheese
Knives, cut, paper, etc.
Pairing
That such a beer, or better two (if there is no driving) well chilled, or better... cold. I propose the Danish Carlsberg. Its price in the supermarket is 53 cents.
Directions
1 turn on the Fryer to 180 degrees or put plenty of oil in a frying pan and place over high heat. Prepare the guacamole if we don't have it done before. To do this, see my recipe of the Guacamole of Haciendita. Easy isn't it?
2 fry the tortillas for 1 minute and drain them. They will harden and will serve as a basis for composition. Then also fry the breaded chicken tenders. Everything put you on paper to drain and oil that cleanses
3 already, we are ending, and we have hardly begun. We prepare to present everything on the plate, from bottom to top: pancakes, lettuce (I used varied), the guacamole...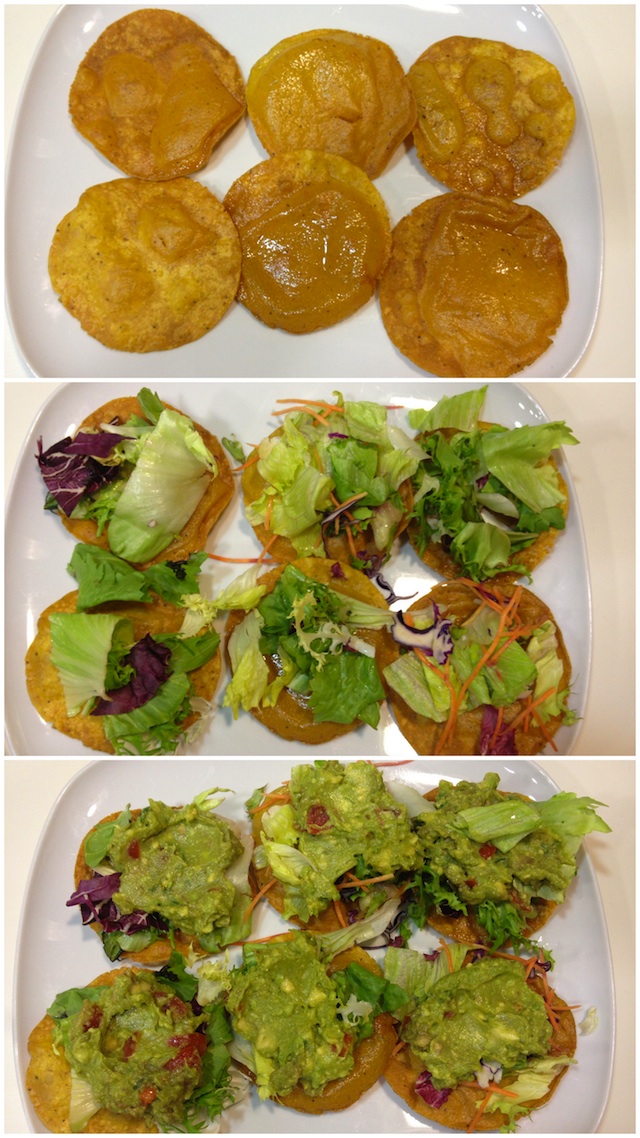 4 chop the chicken into small cubes and grate the mozzarella cheese.
5 and place it on the guacamole, serving as it's doughy, base so that the chicken will not drain. Finally, we sprinkle the grated cheese. Ready!