At home always is to finish the cod Pil-Pil. It is one of the Kings when it comes the time of waking. They will tell you that the sauce is very difficult, but it is not true.
Pil-Pil cod is very typical in Bilbao. It is based on a confit of cod in oil and garlic. This oil can never come to a simmer. You have to have patience but I assure you that it is worth
In this recipe you will learn how to make the sauce, and you'll see that only requires a bit of patience. The cod will have to be desalted, but with the skin, since skin is precisely what makes that sauce emulsifies thanks to gelatine loosing to move it in the Pan and mix with circular movements with the oil.
The traditional way is the move circularly Casserole with cod inside until the sauce emulsifies. But if you do not leave, there is a trick: after the cod has released the gelatin, are taken off the backs of cod from the pan. With the help of a sieve moves circularly oil and it will gradually thickening
Actually links in the same way as mayonnaise but thanks to gelatine which in this case acts as the egg or milk in their case.
It more important of this recipe is the matter prima: the cod that should be of first and be salted, and the oil of olive Virgin extra that should be of first quality.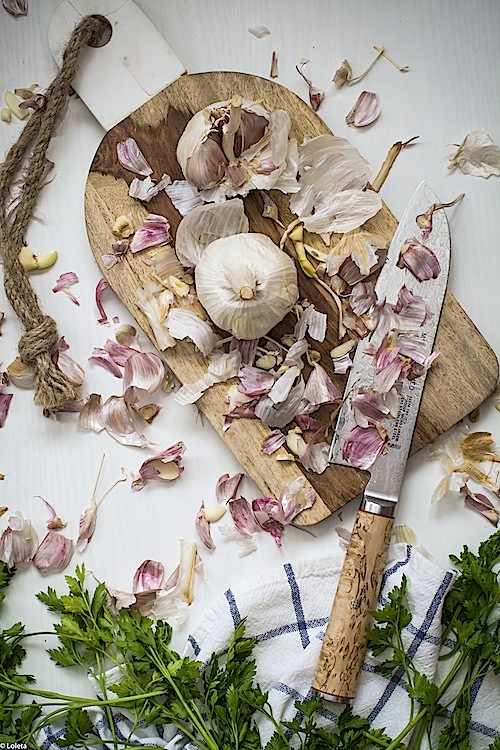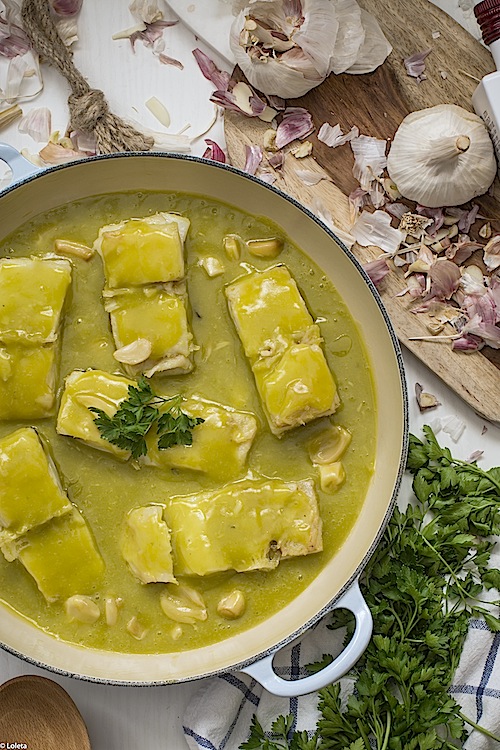 Directions
1 put to fire very slow a casserole with oil and peeled garlic. Let it thus between half an hour so the garlic is confiten and take a slightly golden color.
2. last that time, remove the Casserole from the fire and let stand until the oil is temple. This can done in advance so that the oil is ready when preparing the Cod.
3 clean the slices of cod all the spines and scales, and dry. Place them in the casserole with the skin towards above. Also the garlic can be removed, but in my house like more garlic, so I leave you with the cod
4. put them to fire slow without letting it boil. When it sees that the cod has dropped its jelly, remove from the heat and move the pot with gentle ups and downs to emulsify the sauce. They are gentle circular movements
Again heat the pan over low heat and using a spatula, press slices to loose juice and continue linking the sauce.
Removing the pot from the fire, waiting for cod temple a little and serve carefully so not to break the spine. Serve with your sauce.
Tips and Tricks
Prepare the eve already confit with garlic oil. Thus the realizcion of cod will be much faster
Add some peppers to garlic to give a touch of spice
Preparation time: half an hour to cook the garlic + half-hour cod
Difficulty: easy
Servings: 5