The gazpachuelo is the most typical hot soup of all those that are made in Malaga and has thousand versions. This Malaga gazpachuelo that I bring you today is my favorite version: potatoes, white fish, prawns and my I like also put clams and leave them clean, without the shell to enjoy all the flavor without having to walk with the shells. Who only make it with potatoes and mayonnaise, but that is another gazpachuelo (also of Málaga), the poor brother of this soup of fishermen held in Malaga and always carrying white fish and potatoes. In addition to those two ingredients, each one adds what you like the most.
Its origin is in the fishermen that made a mayonnaise-based garlic and a broth (similar to Aioli). It is usually accompanied of cooked white eggs and there who also accompanies it with slices of fried bread and chunks of ham.
It is an easy soup whose only difficulty lies in that the mayonnaise being mixed with hot broth. Although it takes hot, owes its name to that originally contained the four basic ingredients of gazpacho: bread, garlic, oil and water, although today in day it dispenses with garlic almost always.
It is a soup that tend to like everyone, creamy and different from everything you've tried before, so I hope you enjoy it and bring forth so on your table a piece of Málaga.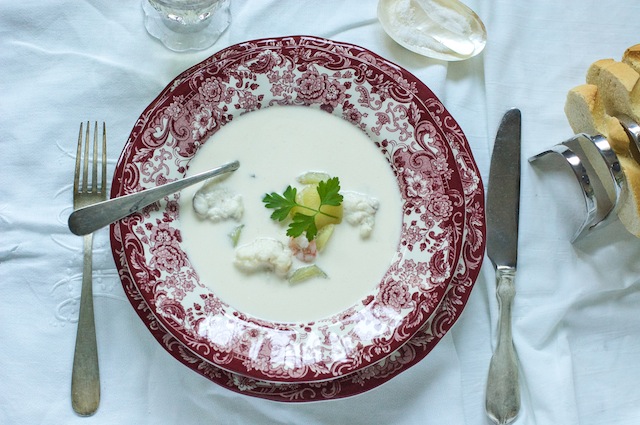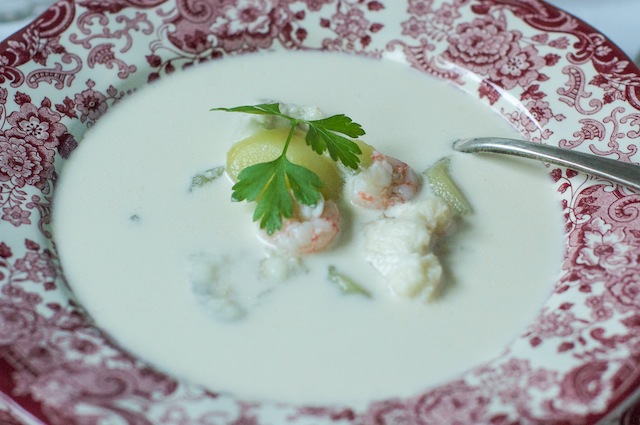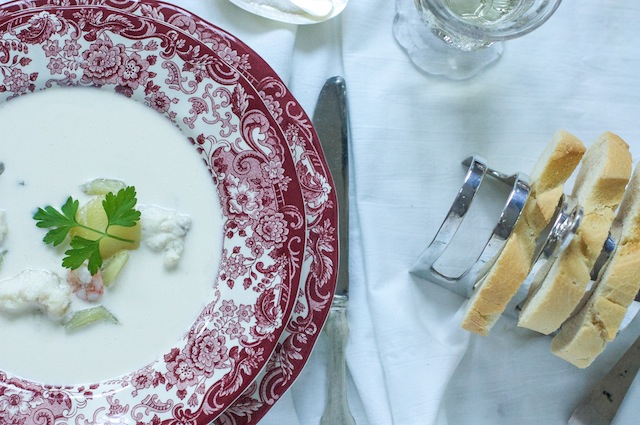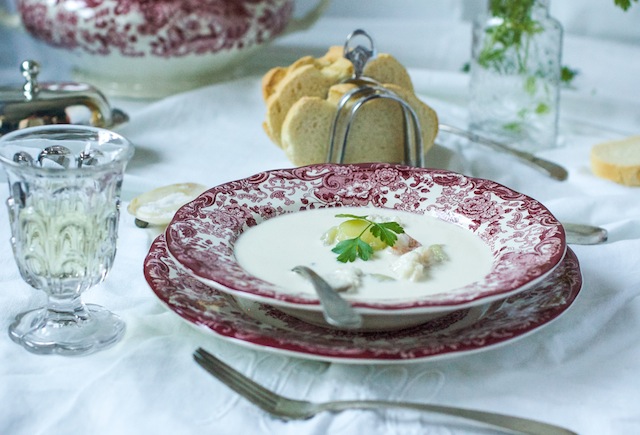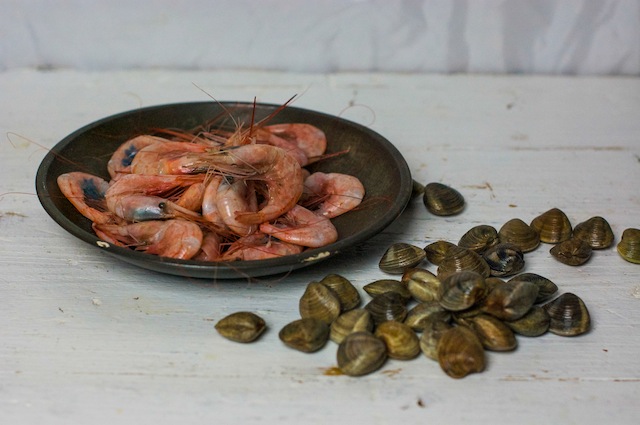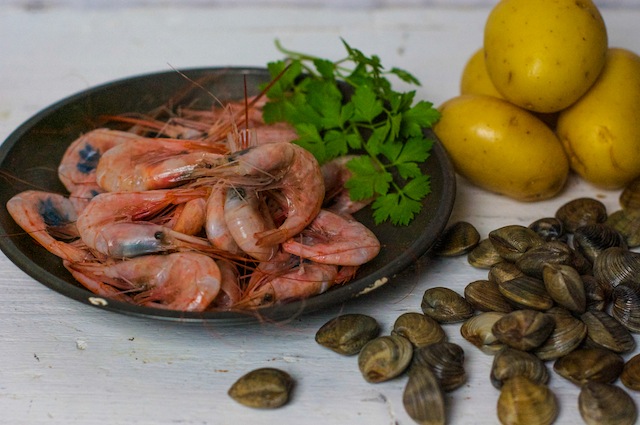 Ingredients
1.5 kg of monkfish €15
4 liters of water
250 g of prawns € 3
250 g of clams €1,50
4 medium-sized potatoes €0.60
1 egg €0.12
1 lemon €0,20
200 ml extra virgin olive oil €0.60
Salt €0.02
parsley €0,10
Total €21.14 between 8 rations that come out of this magnificent soup is €2.64 per serving. A soup of luxury at a great price
Directions
1. Peel and cut the potatoes into wedges. Peel the prawns and reserve shells.
2 Ask the fisherr that prepare the fish, leaving only the clean fish but keeping the spine and head.apart for our soup.
3. in a saucepan, put the potatoes, the shells of shrimp, clams, the head of the fish and their plows and a bunch of parsley and cook over medium heat for about 25 minutes. There is froth broth (remove the foam that goes out on top) during all cooking using a slotted spoon or spoon.
4 Strain and put aside the potatoes and clams, discarding the rest. Frothing good broth removing all the impurities that are on the surface and add salt. Clean the shells of clams.
5 Return to the Pan and add the prawns and fish cut into pieces. Cook for five minutes.
6. Remove the prawns and fish and reserve the broth at the fire.
7 Make a mayonnaise with olive oil, a bit of lemon juice, a bit of salt and an egg.
8. In a bowl, mix mayonnaise with a little broth. When well mixed, add more broth. It should do so gradually to avoid cutting the mayonnaise. When the bowl is already full, pour into the pan with the hot broth and add the fish, shrimp, clean clams. Garnish with a sprig of parsley and serve hot
Tips and Tricks
There are a variety of this soup added peas, diced ham and wine vineyard A.B., of Bodegas Gonzalez Byass
Add a good splash of fino Sherry Wine for an extra flavor
Difficulty: easy
Preparation time: 1 hour
Servings: 12