The traigo a gift. You deserve it for all these fabulous months that have given me. I've worked hard these days to put at your disposal a collection of sweet recipes
Approaching a few dates where all we like to entertain family and friends. An era in which sharing seems to be easier and that we are all more sensitive to the problems of others.
Times in which there is no why spend more money to be gathered... already have demonstrated you in many of the recipes, and finally once more to close the cycle up to Christmas Eve, I bring you the last two dishes of my dinner of Thanksgiving We started made four posts with the usual Turkey, and finalized in the previous week's Christmas. Finally, they have been you many recipes to choose from, and it is not necessary that you spend you a pasture. Eat well and spend it better is not at odds with the money, but if with time of dedication and love in the kitchen
And gift, three of my essential to make ideas in New York by Christmas. I know, there are thousands of things, and they are not all, is impossible, but leave me this time to group them by their links with this period of festivities... only 3, will give you many more, but these do not fail.
The creamed spinach they make up a very versatile dish: it can be served as a first course that as lining. In this case, I thought to serve as a second fitting, and the truth is that they gone are immediately. Warm and with meat or fish are delicious. They are a cheap, rich and light dish that combines very well.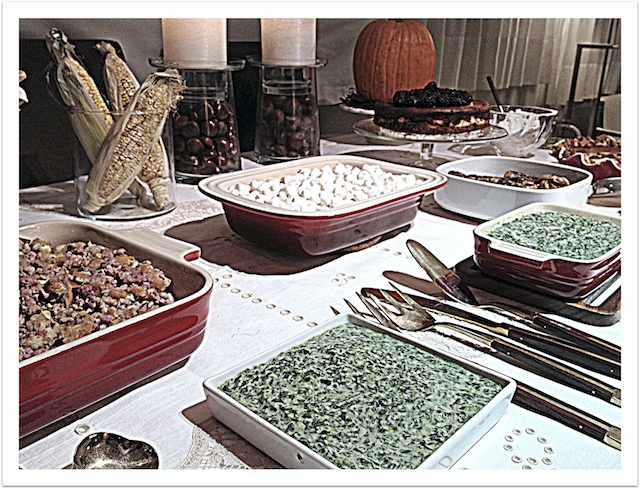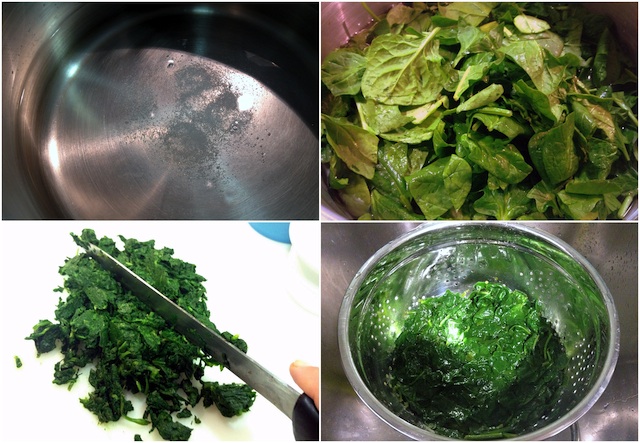 Ingredients
50 GR butter €0,20
4 tablespoons flour €0.25
500 milk cml €0.25
900 g of spinach €4.59
100 g cheese grated €1.68
Black pepper ground €0.10
Walnut nutmeg €0.10
Salt €0.05
Total €7.22 among the 12 Diners for which we prepare dinner, they are 0, €60 per person. No this not bad eh?.
Directions
1. Cook the spinach in a saucepan in plenty of boiling water. They drain well.
2 they chop finely.
3. in a frying pan put the butter and sauté the spinach.
4 when they are fried, add the flour moving well.
5 then add the milk little by little. Leave to cook for 10 minutes until the flour is fully cooked (not must have texture powder to test it).
6. Add nutmeg, salt and freshly ground black pepper to taste. Add 100 g of grated cheese.
7. Cook a couple of minutes more. Serve hot.
Tips and Tricks
Spinach can also be microwaved. Used frozen spinach and thaw a few minutes in the microwave.
Level of difficulty: easy
Preparation time: 60 minutes
Servings: 12