This creamy chocolate cake has such an amazing texture that you'll want to repeat it over and over again.
It's the best biscuit I've ever made.
The texture is between a brownie and a sponge cake with the advantage that you can bake it in the mold of your choice.
Cocoa together with soluble coffee gives it a deep chocolate flavor that you can't stop trying, and the cream you're covered with can use it to others to accompany ice creams, cakes and creams.
To get this amazing texture you have to be careful with baking because if you bake it more than the bill it will be very rich but it will not be so juicy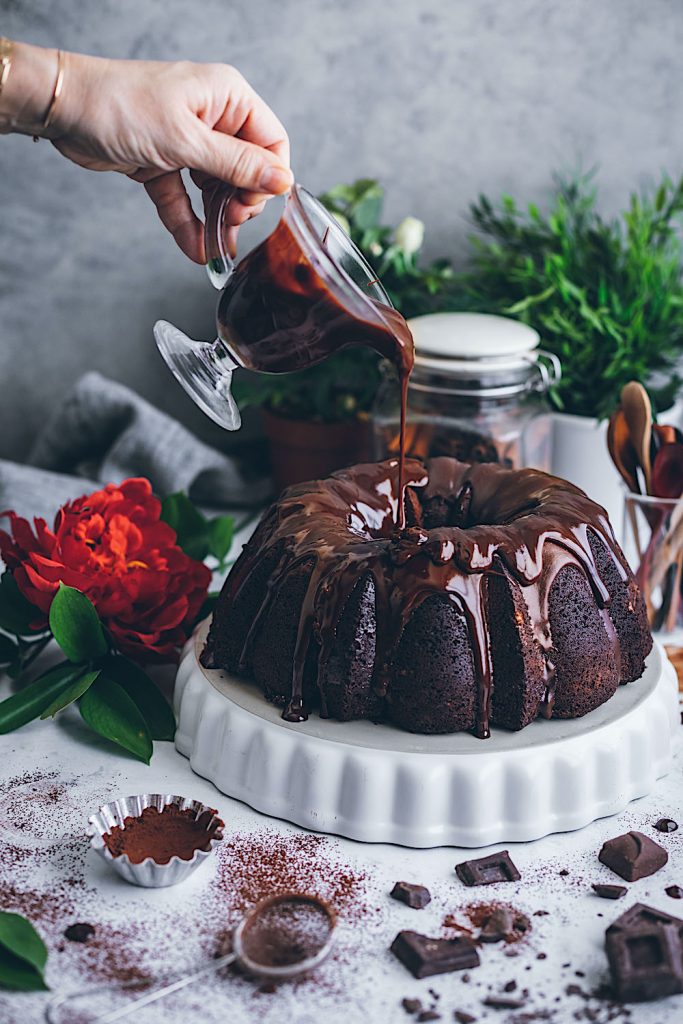 Ingredients
For the sponge
100g pure cocoa powder
280g butter at room temperature
125ml very hot water
1 tablespoon soluble coffee (I use decaffeinated)
60g dark chocolate
360g icing sugar
4 g salt
5 large eggs
290g flour
2 teaspoons Royal-type yeast powder (baking powder)
1 tablespoon pure vanilla extract
215g sugar
175 g brown sugar
For the frosting
175ml liquid cream
60ml agave syrup, maple syrup or corn syrup
240g dark chocolate
Directions
Turn the oven on at 175 degrees and put a rack at half height.
In a bowl put the chocolate. Add the very hot water with the coffee and let stand for a minute. Mix until chocolate has dissolved and set aside.
Grease the pan well. You can use grease spray or melt a tablespoon of butter and mix it with a tablespoon of pure cocoa powder. Using a kitchen brush, grease the mold thoroughly.
In a bowl mix the eggs with vanilla and with a few rods mix well.
In another bowl, mix cocoa, icing sugar and salt, flour and yeast and move well. Book
In a bowl of electric mixer, with the shovel attachment we beat the butter with the sugar and brown sugar until we have a fluffy mixture (about 4-5 minutes).
Gradually add the beaten eggs and mix.
Now add the chocolate mixture with the water and mix well.
We start to add the flour mixture gradually and mix until smooth and smooth dough.
Overturn into the pan and bake at 175 degrees for 45 minutes until the cake begins to peel off the edges. We waited 10 minutes before we unmoulded it.
As it cools, we prepare our coverage. Heat the cream in a saucepan and overturn it very hotly over the chopped chocolate. Add the syrup and move until we get a smooth chocolate cream.
Let's unmould the cake and pour the cream over it. Enjoy!
Tips and Tricks
It's a very big mold. If you use a smaller one you can bake the remaining dough in muffin tins or reduce each amount by 1/3
Difficulty: easy
Preparation time: 60 mInutos
Servings: 15