Today's easy gluten-free orange cake. Many of you write me asking to make gluten-free recipes because it costs you find recipes that are really rich, or simply because you want to prepare you some. So today I share with you one of my favorites.
Although it is clear that not all my recipes are gluten-free, yes it's true I have a wide repertoire because one of my nieces is Celiac, so quecuando comes to tea always you have prepared some dedicated marienda.
And this easy Orange gluten free cake is one of their favorites. Perfect for breakfasts and snacks at any time of the year and is super easy to prepare. In fact which I served of base, is a sponge cake of a Cook television British that is called Nigelia Lawson and that I like very much.
She makes a cake with Mandarin clementines, which is well known, but I've preferred to do with oranges. We have the great luck of enjoying oranges almost throughout the year, so I found a perfect recipe to make at home at any time and at any time of the year: a delicious easy gluten-free orange cake. Now also strong Orange season starts and they will be with us for many months, so I hope that you one of these days take advantage and try this recipe. Not need you be celiac to enjoy it, because it is delicious.
The good thing about this recipe is that everything is made in the Blender, quickie and adds the full Orange making it very original: no need to grate the skin or squeeze its juice. It puts the whole Orange and is already. Its texture is crunchy on the outside and juicy on the inside, and I hope you enjoy it as much as my niece who always asks to take leftovers home.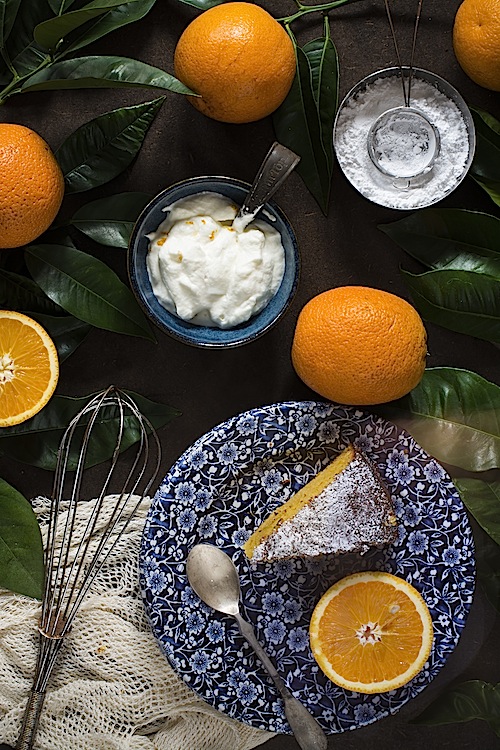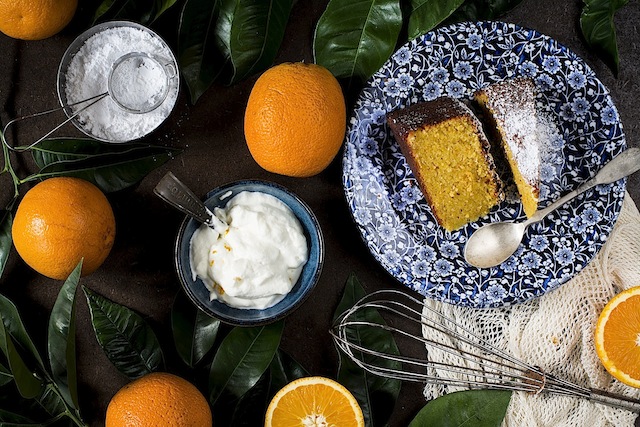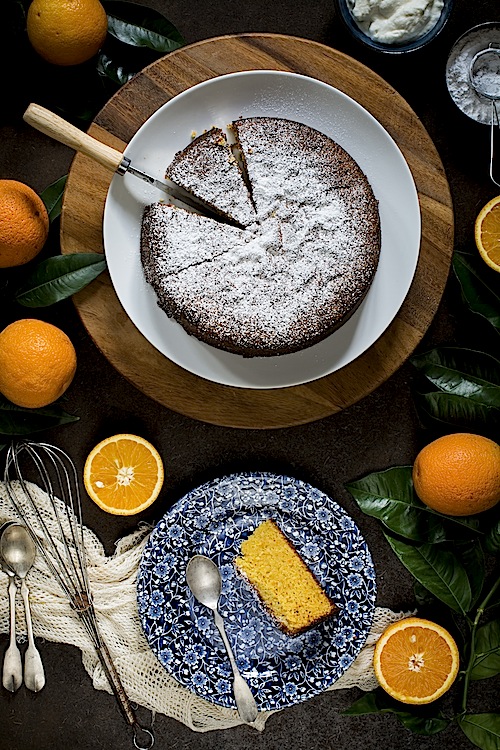 Ingredients
375 grams of oranges (2 large oranges) €0.80
40 g sugar €0.03
6 large eggs €0.73
225 grams of sugar €0.17
250 grams of flour of almonds (ground almonds) €4,00
1 teaspoon of baking powder gluten €0.15
1 tablespoon pure vanilla extract €0.30
1 tablespoon of icing sugar to sprinkle €0.05
Total €6.23, which among 10 lots of cake coming out with these amounts are €0.62 per each piece. A snack of 10 priced at 10.
Directions
1 cut the oranges in half and remove the seeds. With the help of a robot of kitchen or a blender, grind whole oranges.
2. put in a saucepan the Orange and add the 2 tablespoons of sugar. Let Cook to fire soft during some 20-30 minutes so that is confiten.
3. preheat the oven to 180 ° C and grease a mould round of 20 cm detachable.
4. beat the eggs with the sugar until you get a foamy mixture. Add the almond flour and yeast and return to move add mashed oranges and beat until the mixture is uniform.
5 pour mixture into greased pan and bake for 50-55 minutes, covering with a foil aluminum or baking past the first 30 minutes to avoid that you Golden in excess.
6 remove from the oven and let cool in the Pan (the best thing is to let it cool overnight but if you can wait, once cold can unmold it).
7. When is completely cooled, remove from pan and sprinkle with icing sugar.
Tips and Tricks
Substitute lemons or mandarin oranges
Serve with a little whipped cream
Preparation time: 1 hour
Difficulty: easy
Servings: 10