This banana bread or banana cake is one of my favorites. Because it is very easy to prepare and I love to take advantage of those bananas that are ripe in the fridge. those that are ugly and that nobody wants because eat but are ta rich and sweet. Those are that we use in this cake and it is what gives a unique flavor to the cake.
If in addition you save one for decoration then the result is already perfect. The texture of this cake is completely different from a normal cake. It is much more humid and elastic and therefore it can be done easily in version without gluten, replacing just the flour with ground almonds. A plus which no doubt makes it perfect for everyone.
Get the recipe!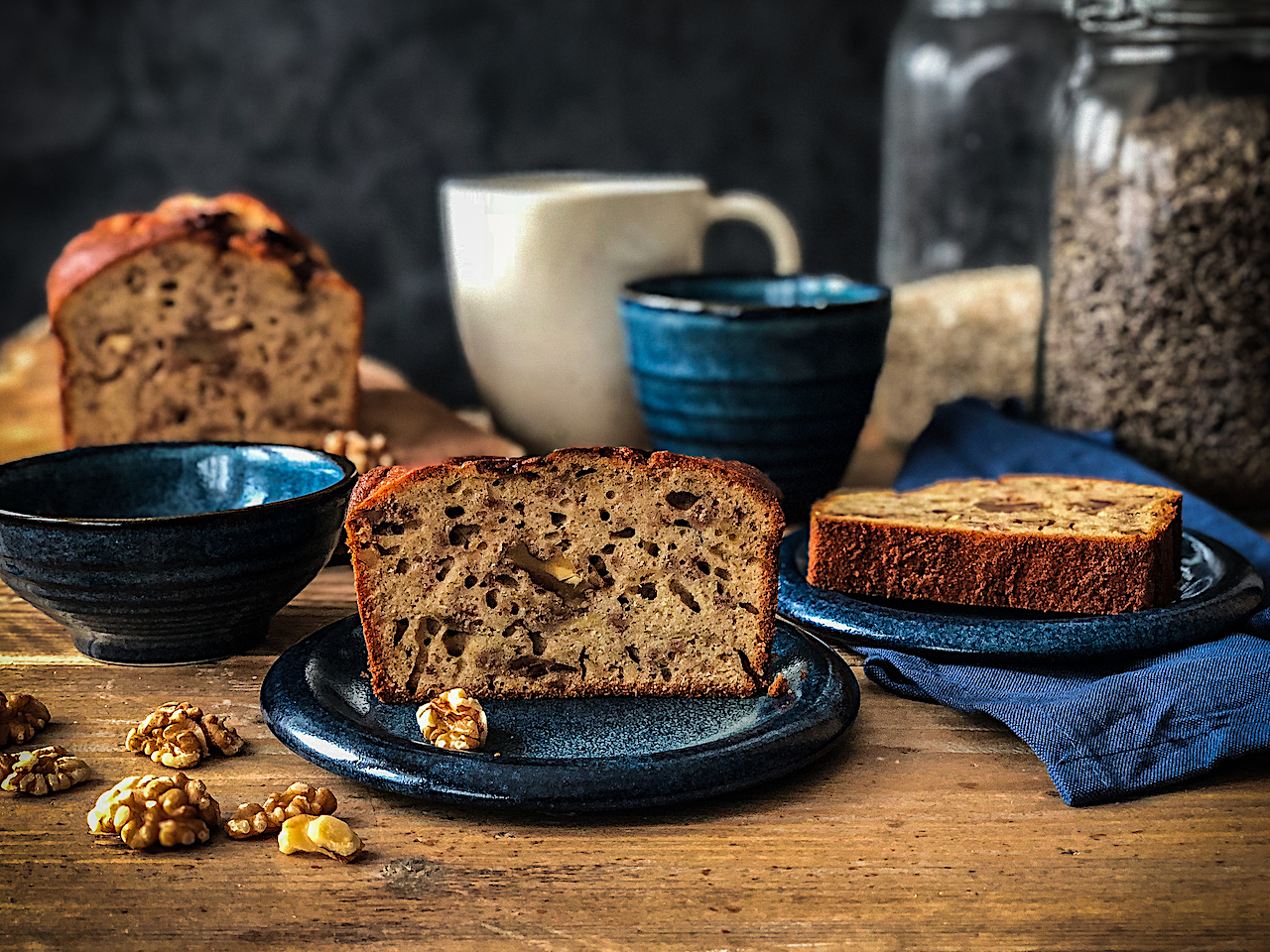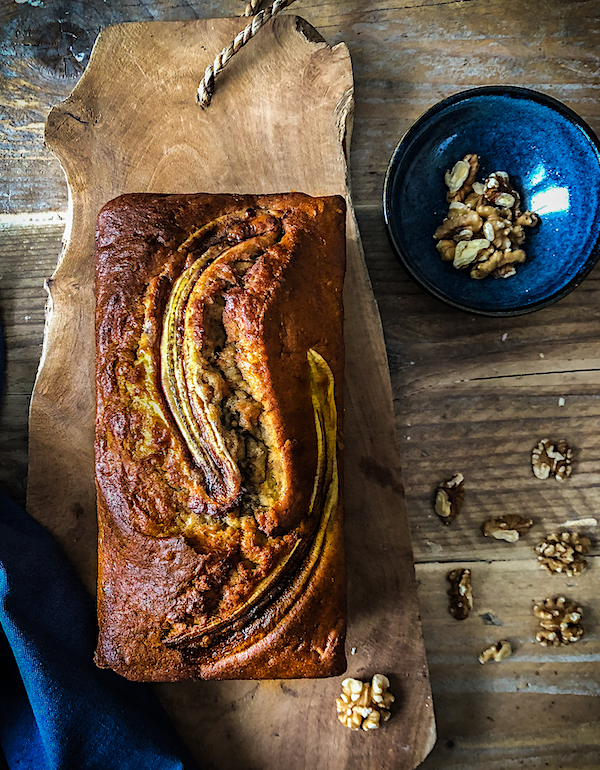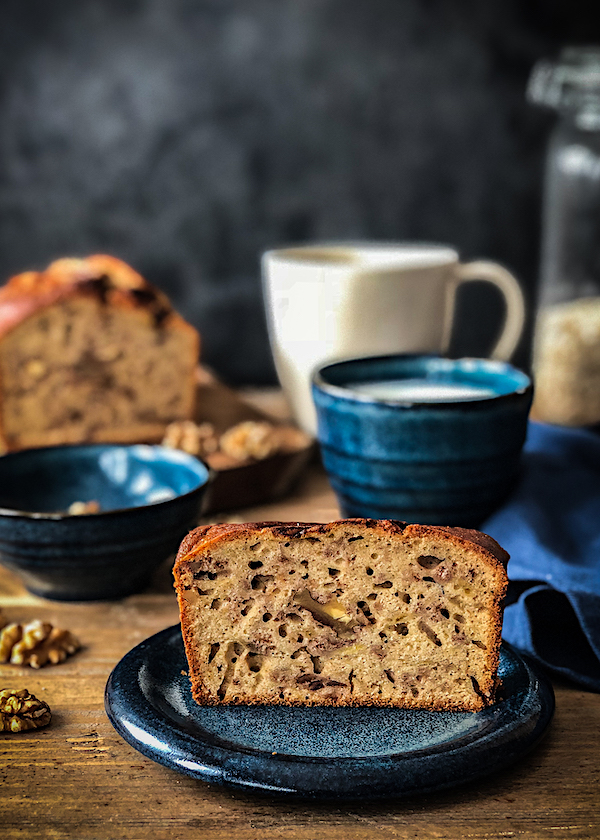 Ingredients
4 eggs
250 g flour (from wheat or spelt)
1 teaspoon of baking powder
150 g of sugar cane integral
100 g walnuts
100 ml extra virgin olive oil
300 g of banana
1 tablespoon pure vanilla extract
1 pinch of salt
Directions
In a bowl, mash the plantains until they are completely crushed and creamy.
Preheat oven to 180 ° f. lightly oil a mold (20 cm x 12 cm approximately) and cover with foil to bake. Book.
In a large bowl beat the eggs with the sugar.
Add crushed bananas, yeast, oil and vanilla. Mix well.
Slowly incorporate the flour until the mixture is smooth and glossy. Add the chopped nuts.
Pour the mixture prepared over the mold and bake for approximately 25 minutes. Cool in the pan for approximately 5 - 10 minutes and then allow it to cool completely on a wire rack.
Tips and Tricks
You can add a bit of chopped chocolate that will make it even more delicious
Stored up to 3 days spongy and moist well covered
Difficulty: easy
Preparation time: 45 minutes
Servings: 10