These waffles chocolate have made my little one at home happy today.
Now that we are at home and that we have been home for several weeks, I have decided that we will be happy to have cravings because we do, because we deserve it.
The saying goes that "on Tuesday you don't get married or boarded," but it doesn't say anything that we can't treat each other, so today I bring you these chocolate waffles that I have prepared for Javi by surprise this afternoon.
And if you don't have a waffle, you can make pancakes!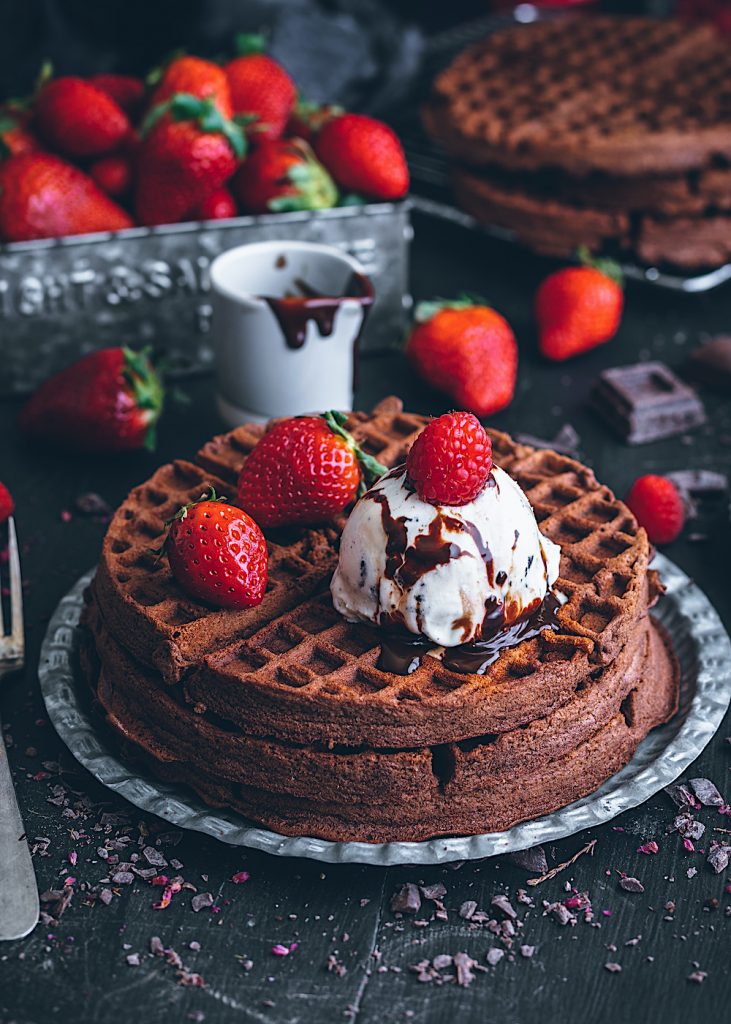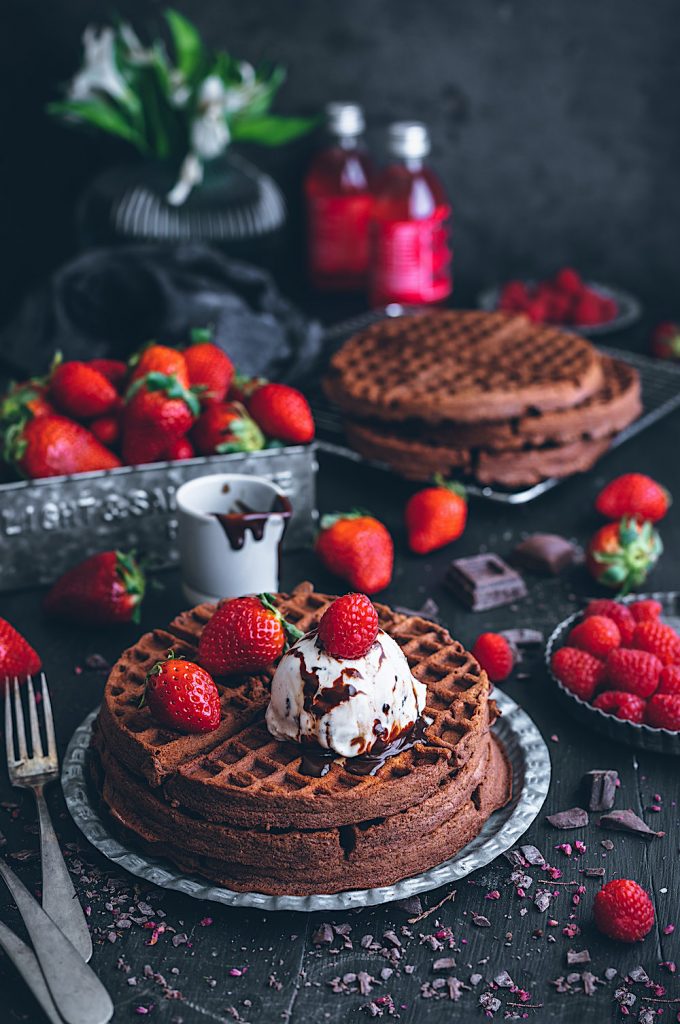 Ingredients
For the mass of waffles
75g dark chocolate
150 grams cold melted butter
3 eggs
240ml milk
1 teaspoon vanilla
150 grams of sugar
200 grams of flour
30 grams cocoa powder
2 teaspoons of baking powder
For the chocolate topping
100 g of dark chocolate
100 ml cream
a pinch of salt
Directions
Melt the chocolate in the microwave in 20-second batches at full power. It's enough that it's almost melted. With a spatula we move and it will end up melting.
In a bowl combine all the dry ingredients. Flour, yeast, sugar, cocoa powder and salt
In another bowl we beat the eggs. Add the milk and melted butter and mix well. We incorporate the melted chocolate and mix again.
With the help of a spoon we gradually add the flour mixture to the bowl with milk and with the help of a few rods, mix until we get a smooth cream without lumps.
We heat the waffle. When hot, add a ladle of waffle dough and let it be done until cooked (if it's a manual waffle, about 3 minutes on each side, if it's an electric waffle, until the ready light goes out).
For the chocolate sauce, we cut the chocolate into small pieces (chop it with a saw knife). We boil the cream and pour it over the chocolate. We move with the help of a small spatula until well mixed and the chocolate is creamy.
We serve the fresh hot waffles accompanied by some ice cream and chocolate sauce
Tips and Tricks
Serve freshly made
You can freeze them freshly made and defrost them when you want to take them
Difficulty: easy
Preparation time: 10 minutes
Servings: 6 round waffles