This recipe for homemade Tonkatsu with Iberian comes to snap the recipes of appetizers special and easy for the holidays. I have to tell you that I have brought it me of one of my favorite Asian. It is of the Chuka Ramen Bar Rodrigo García Fonseca and John Husby.
I met Rodrigo one night in my beloved "Sacha" (my favorite undoubtedly in Madrid for a thousand reasons), one of those that remain engraved because they taste like glory, that make time pass without realizing it and that suddenly, it is time to go almost to breakfast. It's a guy fantastic (the two are, Sacha and Rodrigo) and to tell the truth, we do not stop laugh with thousands of things.
At that time I had already been in his restaurant, in which I drew the eye to this Tonkatsu home with Iberian, since then have become, because we love that kitchen cosmopolitan Japanese come from China with a very successful fusion of flavors and ingredients (fantastic ramen and the dim sum). You have to go!
This home Tonkatsu with Iberian caught my attention. They put it whole and cut it on the plate, but I prepared it for the first time for a dinner with friends and it seemed much more fun to present it already filleted with the sauce rather than cut it after freiría.
In my recipe for homemade Tonkatsu with Iberian, I add a bit of rock & roll to the dam with a touch of chile before passing it by panko that are a few Japanese bread crumbs give extra crunchy fried and is much more fun than a simple traditional breadcrumbs. I hope you enjoy it as much as my guests who did not leave a crumb.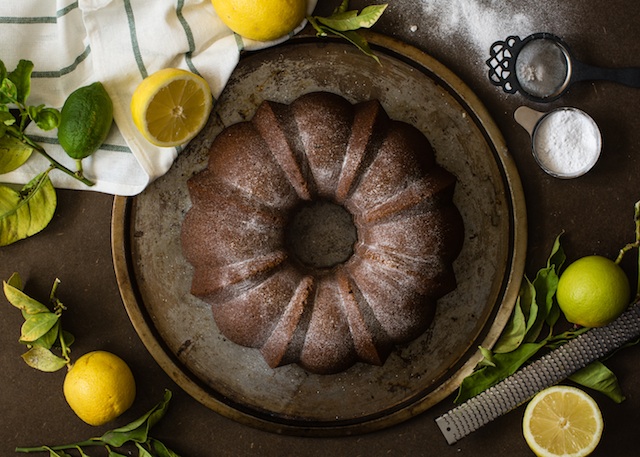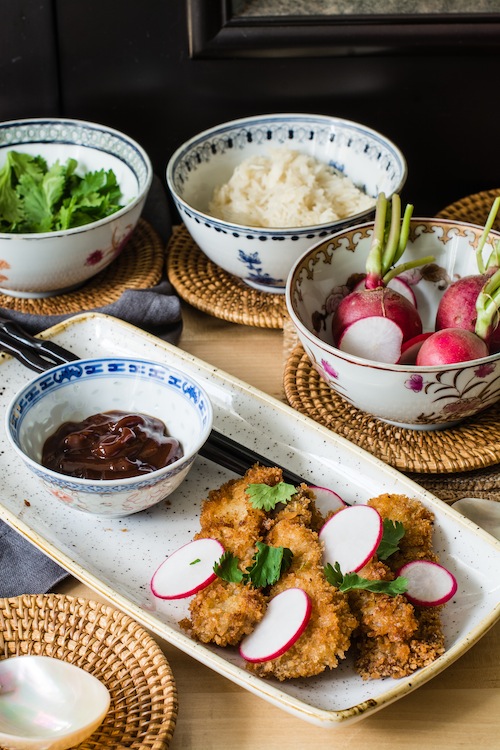 Ingredients
An Iberian filleted (about 300 g) €4,20
Salt €0.01
Pepper €0.02
chili powder €0,05
2 eggs €0.25
1 container of panko Santa Rita - is the more I like it because it has the fattest grain and is more crisp that where sold in Asian stores €1,90
2 tablespoons of ketchup €0.30
1 tablespoon of oyster sauce €0.10
1 tablespoon of worcestershire sauce (the most common is the Perrins sauce) €0,20
plenty of oil for frying preferably sunflower oil €0,50
Total 7.53 that among the 20 fillets appetizer that you will assume €0.37 each piece. An original and perfect appetizer for more informal meetings.
Directions
1 fillet the dam into thin fillets and cut them in half.
2. mix salt, freshly ground pepper and chili powder and season fillets on both sides. Book
3. in a bowl beat the egg with a fork.
4. place heat plenty of oil in a skillet over high heat (about 180 °) with care of not burning oil.
5 prepare a plate with a paper towel. Book.
6. prepare the sauce by mixing ketchup, the oyster sauce and the worcertershire with the sugar until the sugar has dissolved completely moving good. Book in a small bowl.
7 the fillets through the beaten egg and then by the pando it can be well covered. With the hot oil fry the fish, Browning them on both sides. Put them on the plate with absorbent paper order to absorb all the oil that surplus.
8. serve with the tonkatsu sauce
Tips and Tricks
You can do this with fillet of Iberian pork or tape of pork as an alternative, but be of Iberian pork because the fat melts to the FRY and is delicious.
Add horseradish or cilantro, fresh touches that will make it even more original.
Groovy with your favorite sauce
Difficulty: easy
Preparation time: 30 minutes
Portions: leave approximately 20 fillets