This cookie cake has been my chosen to celebrate with my friends Valentine's day this year, and is in addition which prepared for the Golden Jubilee of my parents and which have decided to prepare this year for friends of St Valentine's Day dinner.
Last summer we celebrate the marriage of gold by my parents. It was very exciting because while those of silver were great, they my sister and I prepare them liketo. Together we chose decoration, flowers and gift that attendees were gift: a jar with the mix to make cookies that we call "The recipe for happiness". It was a detail that liked everyone and thanked my mother a lot. And it is that much more like things when they are made with love.
While caterers prepared the meal, we decided to prepare a cart of sweets and desserts split the snack in which of course did not lack a grooms cake and this cake cookies loved it all and that was very nice.
I had not brought the recipe so that for San Valentín I have decided to prepare it but in a different format. This cookie cake recipe doesn't have any complications. It's a little entertaining to form cookies because it must be done with mold or a template.
Here I leave the link in case you want letters or numbers here I leave this template so you can form the letter or number you prefer. To make the hearts I made my own template on paper and you can do the same. I am sure you will love this cookie cake and the best thing is that the cuts are super rich and will serve you to have smaller cookies. Let's go for it!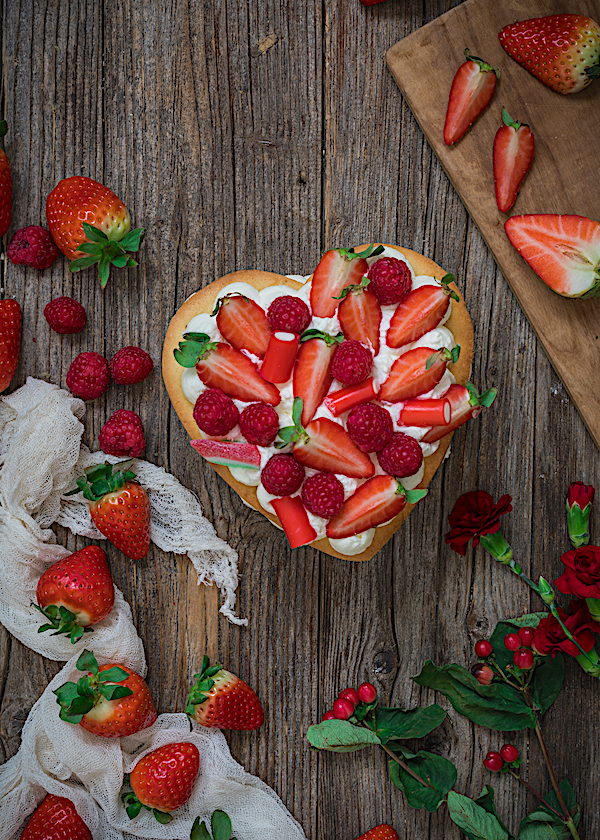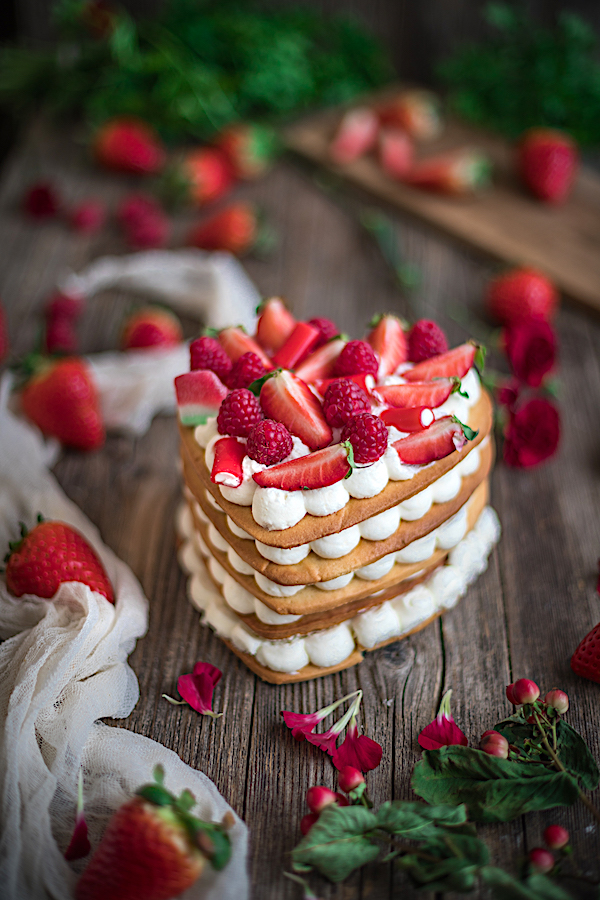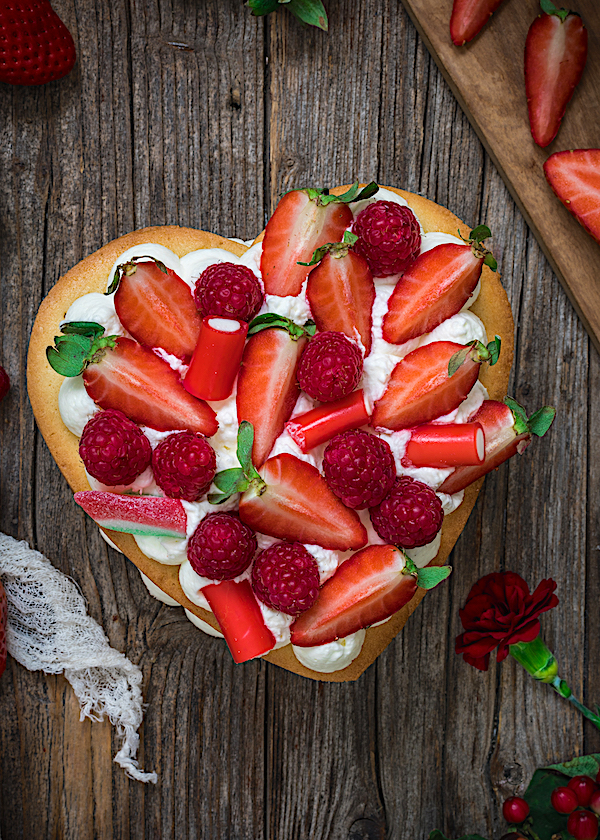 Ingredients
With these quantities I did 50 Weddings of gold and a heart). If only you want to make this cake's Valentine's day only have to use half the ingredients and you will be leftovers to make some more cookie
For the cookie dough
750 g flour
280 g of icing sugar
1/2 teaspoon salt
200 g almond flour
500 g of butter without salt at room temperature
2 eggs
2 egg yolks
For filling cream
400 g of liquid cream with at least 35% of very cold fat
90 g of icing sugar
2 teaspoons pure vanilla extract
300 g of mascarpone cheese
Directions
Preheat the oven to 180 degrees C. place a baking envelope paper tray from oven and reserve.
In a safe mixer Bowl, mix the flour, salt, sugar and the almond flour. When it is well mixed, add the butter. Mix with the Blender at medium-low speed until Sandy texture. This process can also be done by hand with a spatula for kneading pastry, but is a little longer.
When you have the indicated texture, add eggs and egg yolks and continue stirring until all is incorporated and you have a homogeneous mass. Although almost everyone prefers to rest the dough in a ball wrapped in plastic wrap, for me it is much easier to stretch it out now that it is squishy between two roles of baking and standing stretched once.
I put a rectangle of paper oven on the worktop, and put up a part of the mass. Then, I put up the dough another rectangle of paper and thus stretches very easily.
Cool the dough already stretched at least 10 minutes in the refrigerator.
Cut the dough according to the mould of letter or number that will be used. Place on the prepared baking tray and bake for 13-14 minutes.
Meanwhile prepare the filling. In bowl of electric mixer with rods, put cheese mascarpone with vanilla and sugar icing. Whisk until a smooth cream and uniform. When we it begin to add the cream at low speed and speed until you get a creamy consistency with body when we added it all up.
Put cream in a sleeve pastry tip big and smooth (mine is 1 cm).
When the dough has cooled completely, fill with the help of the sleeve making balls. Put another cookie on top and as well as many layers as you want to make.
Garnish with fruit, macar, gummy bear, flowers... the imagination to power!
Tips and Tricks
You can prepare the cookie cake and have it empty until the day that you go to take it. The advantage is that cookies should be soft so it doesn't matter if cookies pick up moisture
You can also prepare it and freeze it without decoration wrapped in plastic wrap s
Difficulty: easy
Preparation time: 2 hours
Servings: with these quantities I did 50 Weddings of gold and a heart). If you want you can do half therewith will be more than sufficient for this cake for Valentine's day